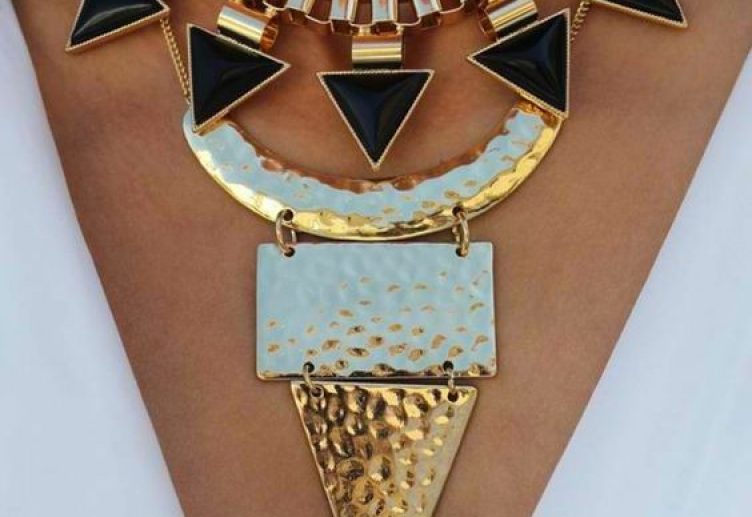 Inspiration
Make a Statement: Geometric Jewelry Must Haves
The geometric jewelry has been a trend for a few years now, embraced by celebrities first and then had been spread in t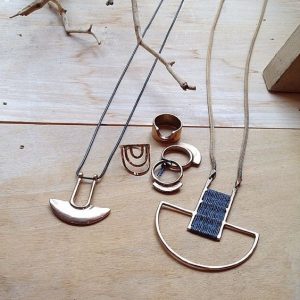 he world. Most women are somehow aware wearing this trend, because it's tricky. The reason why wearing geometric jewelry usually causes confusion in the everyday life, is the edginess this trend bears. Geometric jewelry comes in almost infinite forms, and ranges: if you like sharp forms choose from triangle and square, but smoother shapes are there too, like hexagonal that are timeless and chic or choose something between or combined if want your geometrical jewelry to stay classic yet edgy.
Some considers that for wearing a necklace in an unusual form and shape, an amount of brave is needed, but maybe this impression would come from having fear from wearing something new. As fashion always inspires to try new things out from the current trends, to experiment with new patterns and forms but to stay truth to ourselves in the same time. That's why the geometric jewelry trend is simple. You may like a triangle necklace but you are uncertain whether to buy that jewelry or not. In this case, it is recommended to start from the beginning and choose jewelry that is the most suitable for you, looks good on you and most important thing, always like what you buy.
It is a known thing that the jewelry we choose to wear on a certain day will automatically bring joy and cheer for us. Some days the mood of being outside the box may reach and the best way to step out from our comfort zone can be no other but to wear a triangle or hexagon shaped necklace. It may sound simple, but it is a good start for a new habit.
Don't need to be a Lady Gaga for adding a touch of edginess to your casual look. There are so many designers to inspire from if you go with the idea on what kind of geometric jewelry to wear.
As usual, jewelry are of two kinds: minimalist and statement. Whether you opt for a casual look or a more elaborate set, with the geometric jewelry trend you will make a statement and you can also keep it simple and chic.
Minimalist triangle necklace
A good way to implement the geometric trend into your personal style is start with a simple triangle necklace. This jewelry is not complicated, the sharp shapes and the classic design makes it simple but in the same time differs from the average and that makes the difference.
It's perfect with your favorite t-shirt and jeans combo which gives the impression that small things can bring the best out of even the simplest thing. Fashion is art, right ?
Statement triangle necklace
What makes geometric jewelry unique, is the whole concept: the combination between the different sizes of triangle on each other may offer a massive but somehow smooth impression in the same time. This design makes of the necklace a statement piece, thus it can be worn to a bunch of sets, but will definitely glow on a uni-color dress.
Gold triangle earrings
If want to embrace the geometric jewelry trend, the gold triangle earrings makes itself into the must have list. The earrings has got the three 'S': simplicity, shape and style. These three characteristics makes the gold triangle earrings timeless as it makes the outfit more particular regardless to what the time of the day is. These delicate geometric earrings are effortlessly elegant yet edgy.
Hexagonal necklace
The imaginary crowned queen of the bohemian style, Nicole Richie, came up with her own jewelry line, House of Harlow 1960 in 2008. The jewelry line perfectly combines the sharp and smooth designs, let's say it was one of the first collections that embraced the geometric jewelry at its finest.
I believe that this necklace is a staple piece if you want to wear the geometric jewelry trend because the hexagonal combined with the triangle makes the jewelry stylish and wearable to any outfit.
I think that this necklace is special because of the design: is pleasantly bold without being flamboyant.
Gold geometric cuff
We have shown how to make a statement daytime, now we can bring the forms into the night. What's special about statement jewelry is how they make the difference on a set. I believe that with a gold geometric cuff one can never fail, as we know wearing the right statement piece, it makes the outfit shine. Investing into a gold geometric cuff is always a great idea as it can be combined with both casual and evening wear, whether you decide going to a cocktail party in a fancy dress, or to a drink with friend afternoon in a simple tank top and jeans.