Alexandrite and Pearl - The Best June Birthstone Jewelry
June Birthstone
If you were born in the month of June, you are definitely one of the lucky ones, as June has not one, but two stunning birthstones. The June Birthstones are the lovely Alexandrite and the pearl, two natural beauties that are loved by more than just those born in the sixth month. Still, for those that are born in June, alexandrite jewelry, and pearls may have a real emotional significance, and would make a really lovely gift for June babies, any time of the year.
Alexandrite
Alexandrite is a beautiful gemstone, often features two tones, looking a purple shade from a distance, but actually having shades of blue, green and red in the same stone. Additionally, alexandrite has a wonderful way of playing with the light, it appears to be a rich forest green in sunlight, and a deep red when under electric light, which has led to it being described as 'emerald by day, ruby by night'.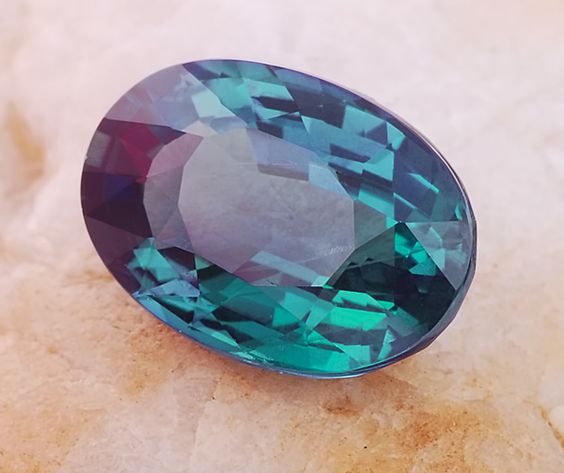 Alexandrite was originally discovered in the 1930s in Russia's Ural Mountains and was named after Czar Alexander II of Russia, for the compassion he showed to his people. It is now mainly mined in East Africa, Sri Lanka, and Brazil, and its rarity can make it a fairly expensive gemstone, especially in larger sizes.
The stunning color-changing stone doesn't have a very rich history as it has only been around for a few hundred years, but Alexandrite is believed to signify love and luck. Additionally, it is not only a June birthstone, but it is also the gemstone for the 55th wedding anniversary.
Stunning Alexandrite Jewelry
There is sure to be a piece of alexandrite jewelry to fit any budget – whether you decide to invest in the real thing for a special keepsake, or pick up some fabulous costume jewelry for more everyday wear. The beautiful gemstone will really make for a great piece of statement jewelry, especially since it will look a new shade in different types of light.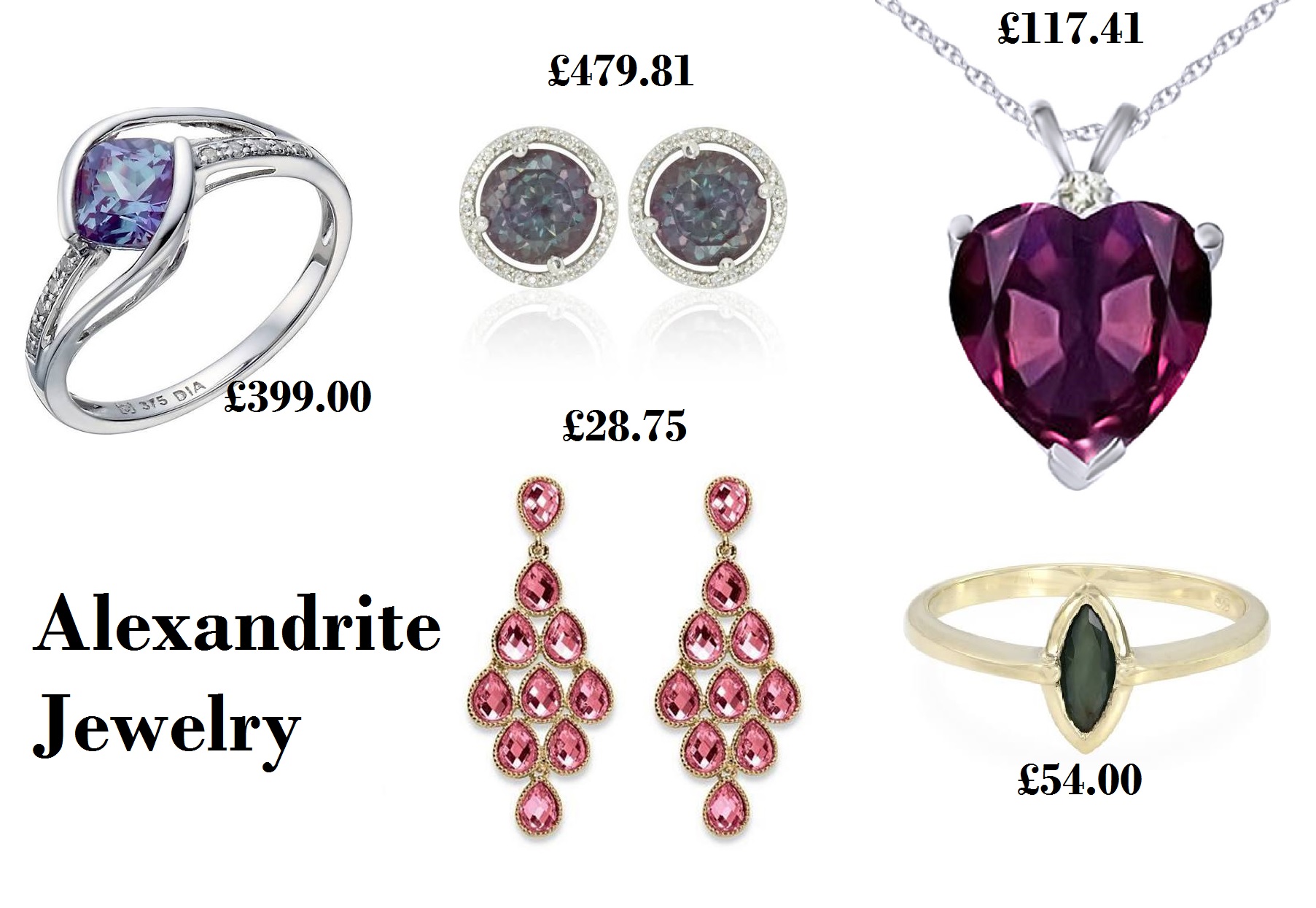 June Birthstone – Alexandrite Jewelry

Pearl
The pearl is the other birthstone for June, they are the precious gems that are produced inside mollusks, such as oysters. So unlike other gemstones, they are not mined, instead of being a wonder of nature, produced when layers of mother of pearl from around an irritant inside the shell of the mollusk. Since natural pearls are so rare, many of today's pearls are cultured, i.e. grown in pearl farms, which can still produce high quality, beautiful stone, in many shapes and sizes. There are two types of pearls, freshwater and saltwater,  and both have stunning natural beauty and lusters.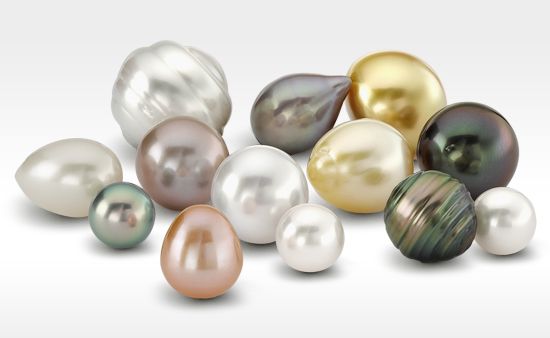 The pearl has a richer cultural history than its June birthstone counterpart, having been worn as adornments since and as a symbol of purity since the Roman Empire. Pearls were also a significant stone during the Ancient Egyptian era, being buried with people to show their wealth. The pearl is not only a symbol of wealth and prosperity but also of integrity, focus, faith, and charity.
Stunning Pearl Jewelry
Today, the pearl continues to be classed as one of the most elegant and chic gemstones that will forever be in style. They come in a number of different colors, including crisp white, iridescent cream, old, pink, champagne, green and even black. Therefore, pearls will make for a really versatile jewelry piece, especially since they can be worn for all kinds of occasion. So whether you invest in some real high-quality pearls, or choose some imitation costume pieces, every girl should have some pearls in her jewelry box.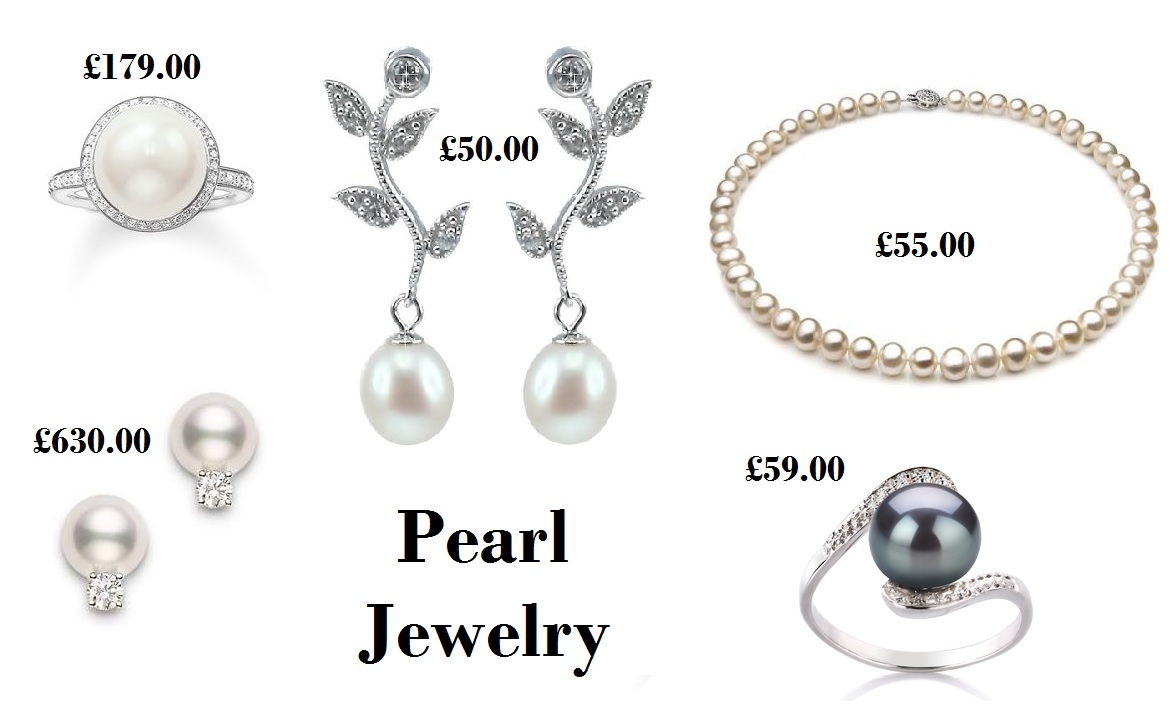 June Birthstone – Pearl Jewelry

So there you have it, a guide to the June birthstone, if you want to know more about the gemstones for other birth months, we have a comprehensive guide to birthstones.
Save