Famous People Jewelry Quotes
Marianne 06 Apr 2021
4909
We all know how  famous people love to flash their bling on red carpets or where ever they appear… But, have you ever wondered how they really feel about jewelry? Do they wear expensive diamond necklaces, rings, earrings and so on, just to show how much money they have, or do they wear it because they truly love jewelry? Well, I have decided to find a few of Famous People Jewelry Quotes that reveal their true jewelry feelings. Enjoy!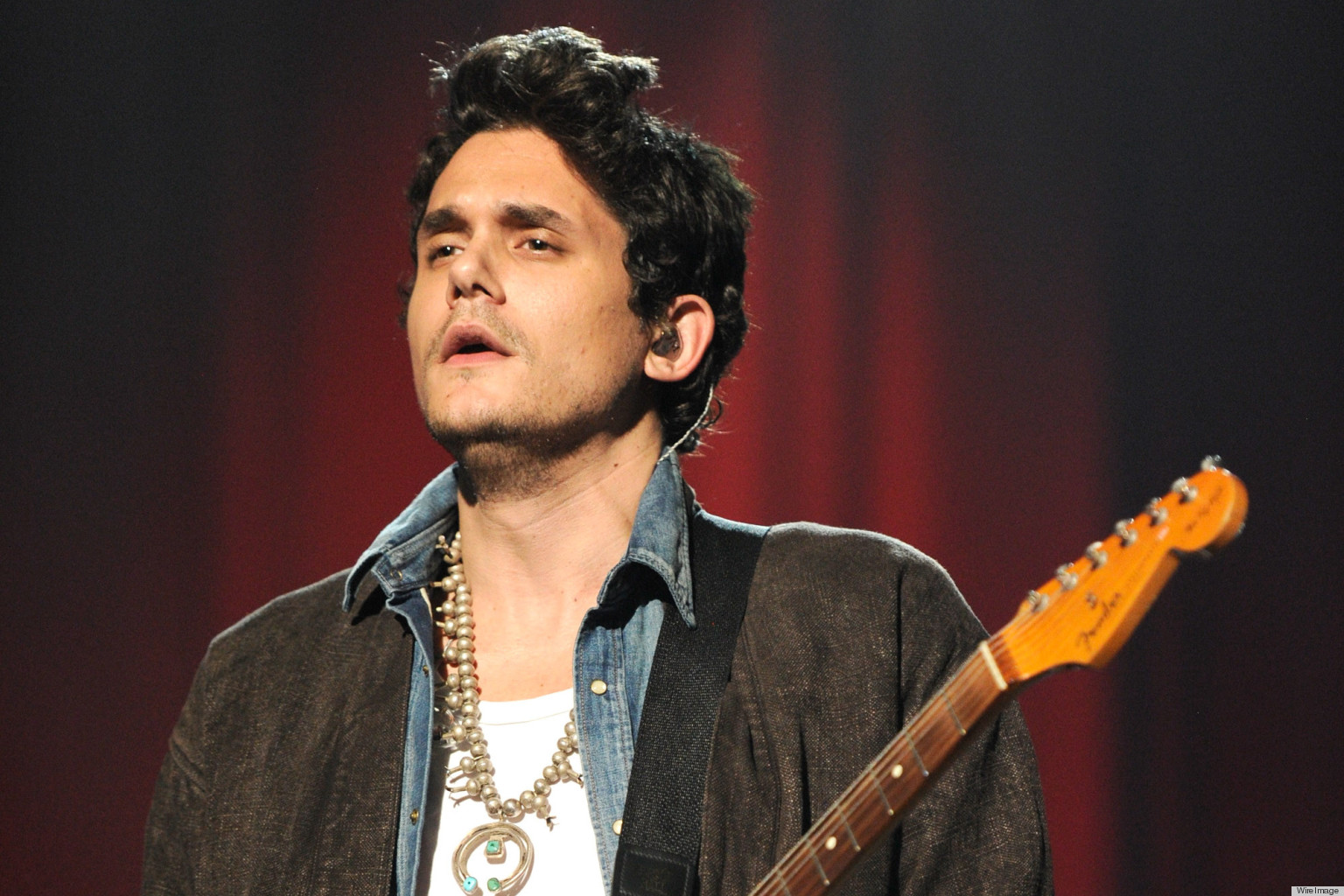 "A man's got two shots for jewelry: a wedding ring and a watch. The watch is a lot easier to get on and off than a wedding ring." – John Mayer
"If I had my way, I'd wear jewelry, a great pair of heels and nothing else." – Jada Pinkett Smith
"We are all familiar with the dove carrying an olive branch as a peace offering. The jewelry I've created pays tribute both to the messenger's noble mission and gardens as a refuge of peace and tranquility." – Paloma Picasso
"In both business and personal life, I've always found that travel inspires me more than anything else I do. Evidence of the languages, cultures, scenery, food, and design sensibilities that I discover all over the world can be found in every piece of my jewelry." – Ivanka Trump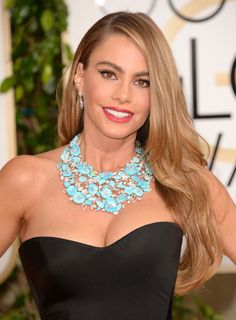 "I love jewelry – rings, earrings, bracelets, necklaces, you name it." – Sofia Vergara
"Will the people in the cheaper seats clap your hands? And the rest of you, if you'll just rattle your jewelry." – John Lennon
"I am happy to receive any items of jewelry." – Katie Price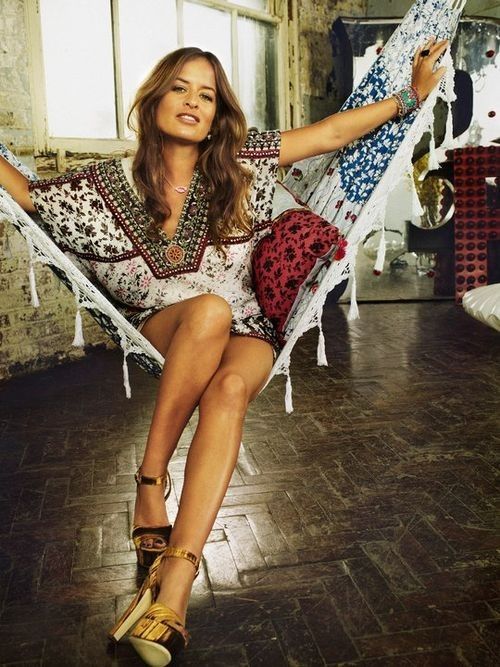 "I started experimenting with jewelry in my 20s – I was playing around with gemstones and painting things in gold leaf, and it turned into this huge obsession for me, so I launched my first jewelry line, Jade Inc." – Jade Jagger
"A lot of the jewelry that I wear are fan gifts because they're so awesome and they give me great presents." – Taylor Swift
"Be careful with the man jewelry. A little goes a long way." – Ashton Kutcher
"The only gift my dad ever bought me is still in my jewelry box. It died at 10 minutes to 11 decades ago, but the gold Caravelle watch keeps my dad alive. A watch isn't about keeping time. It's about stopping it." – Regina Brett
"Some say the economy means that you have to persuade people to invest in clothes – to buy less things but more expensive things. I disagree – invest in jewelry, or a house, maybe, but not in fashion." – Donatella Versace – Famous People Jewelry Quotes
"Every day of my adult life, I have worn at least one piece of jewelry from my maternal grandmother's collection, all of which were manufactured by famed Danish silversmith Georg Jensen. To the naked eye, I am either a Jensen loyalist or a grandmother loyalist. Really, I am just a Pretty Things loyalist." – Sloane Crosley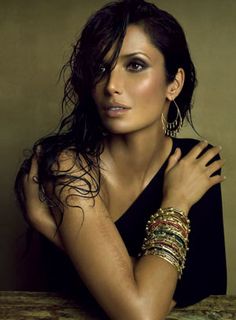 "You don't want your jewelry to make you look fat. A lot of what's out there now does – you just wind up looking like a Christmas tree." –  Padma Lakshmi
"A man can do a television interview and roll out of bed 15 minutes before; it's just not the same for a woman. A woman has to pay attention to her hair, makeup, clothing, and jewelry choices." – Michele Bachmann
"I feel naked without jewelry. If I'm having a bad hair day, I pick something from my huge collection of hats." – Olivia Thirlby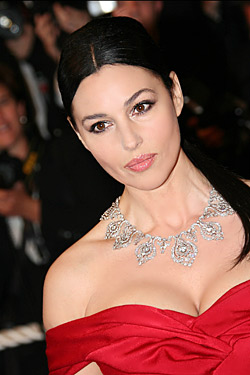 "I love jewelry – gold and diamonds. I'm a woman." – Monica Bellucci
"If someone gives you a belt buckle, it's like a piece of jewelry. It has the same sort of emotional significance. It would be something you would intend to keep forever." – Lyle Lovett – Famous People Jewelry Quotes
"Trends come and go, and style evolves. It's important to have pieces of jewelry that are timeless and look chic despite ever-changing fashions." – Karen Elson
"I love black diamonds. They say your watch or jewelry wasn't cheap, but they aren't too flashy and in your face." – Justin Tuck
"Whenever my mom goes to Afghanistan, I'm just like, 'Bring me jewelry.' " – Azita Ghanizada
"Most of the time, I'm in the country, and the jewelry I wear I can wear in the country." – Elsa Peretti
"My grill is intended to be discreet. It's there because I enjoy jewelry." – Jill Scott – Famous People Jewelry Quotes
"I tend not to wear accessories. I'm not one of those gals with a drawer ful of amazing jewelry. I don't even have my ears pierced! But I have one bracelet that never comes off my wrist." – Rachael Taylor
"Watches are the only jewelry men can wear, unless you're Mr. T." – Gordon Bethune
"Jewelry takes people's minds off your wrinkles." – Sonja Henie
"Jewelry is something that has to do with emotion. That aspect of jewelry really interests me." – Ann Demeulemeester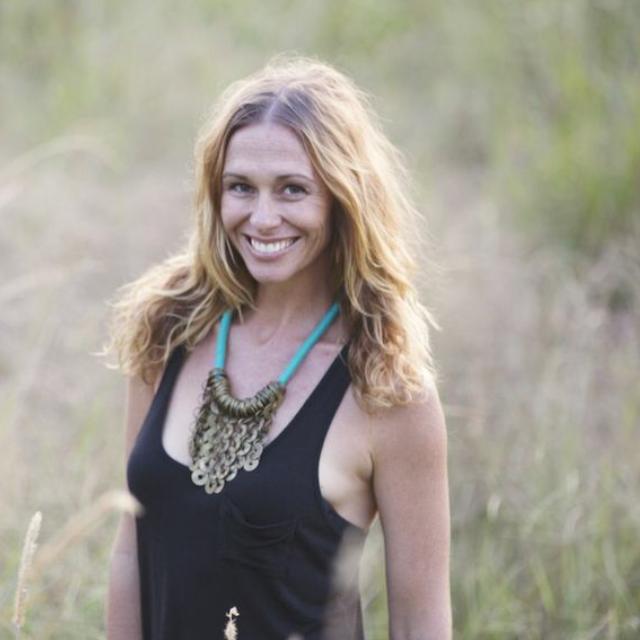 "My favorite thing in my wardrobe is my jewelry." – Kate Reardon
"The jewelry business is a very, very tough business – tougher than the computer business. You truly have to understand how to take care of your customers." – Guy Kawasaki
Well, these were the famous people jewelry quotes. I hope that you found them to be as inspiring as they were to me. If you are interested in red carpet jewelry, you can also read our "The Finest Red Carpet Jewelry of 2016, So Far" article, written by our very own Gemma D.