Everything Emerald: The Best May Birthstone Jewelry
What Are Birthstones?
Birthstones are the what we call the gemstones that go with each birth month and each one has it's own meaning and significance. Birthstones go way back to ancient eras, when it was believed that gemstones were more than just pretty to look at. Ancient civilisations believed that gemstones could bestow health, luck and prsoperity upon thier owner. Usually, each month is represented by just one gemstone, but some months do have multiple stones…lucky things. So as we are in the month of May, let's talk about the May birthstone, the emerald.
The Emerald
May's birthstone, the emerald, is arguable one of the most beautiful gemstones their is. The deep vivid green mirrors the colour of Spring, and the stone has long been regarded as a symbol of love and rebirth. The emerald is also the stone attributed to the Goddess Venus, and as a result was believed to aid in fertility.
The emerald has a rich history. They were treasured as far back as ancient Egyptian times, with the green gem being a favourite of he legendary beauty, Cleopatra. In addition, Egyptian mimmies, were often buried with an emerald on their necks, carved with a symbol for flourishing youth, to symbolize eternal youth.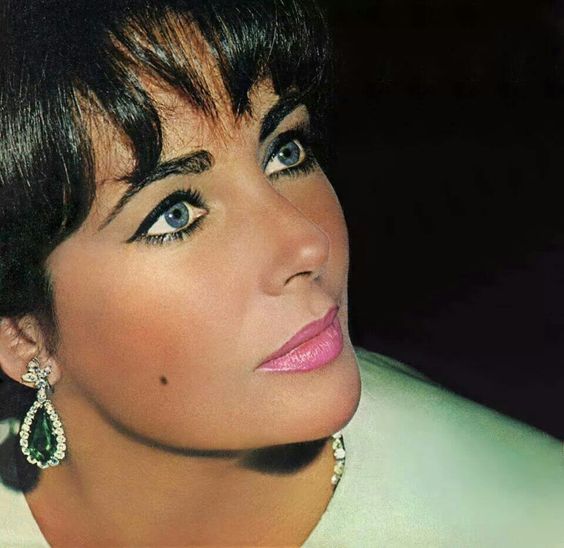 A jewel treasured for thousands of years for it's beauty and alleged properties – an antidote to poison, and potection against possession, to name just a few – makes the emerald quite special, as well as beautiful. In fact the modern day Cleopatra, Elizabeth Taylor, had an extensive selection of emeralds in her collection, and if it is good enough for Liz, the jewwlry queen…
So, if you were born in May, why not treat yourself to some stunning emerald jewelry. Or if you are on a budget, pick some jewelry with a lovely green colour stone…there are some lovely replica pieces out there that look just like the real thing.
Spend vs. Save: The Best Emerald Jewelry
The deeper the colour and the more vivid the green, the more valuable the emerald is. The most valuable emeralds with have a slight blue hue to the green, giving them a rich teal shade. There is no need to worry if your emerald jewelry has some slight imperfections, known as inclusions. Since emeralds are one of the rarest of gemstones, it is not unusual for emeralds to have small birthmarks, but they shouldn't affect the value of the jewel.
If you are looking to invest in a really special piece of jewelry, or just want to reward yourself for whatever reason, why not go for emeralds. They are classic and timeless, will maintain thier value really well, and will make you feel as beautiful as Cleopatra herself. But beware, if you want really special emeralds, you will have to be willing to pay for them.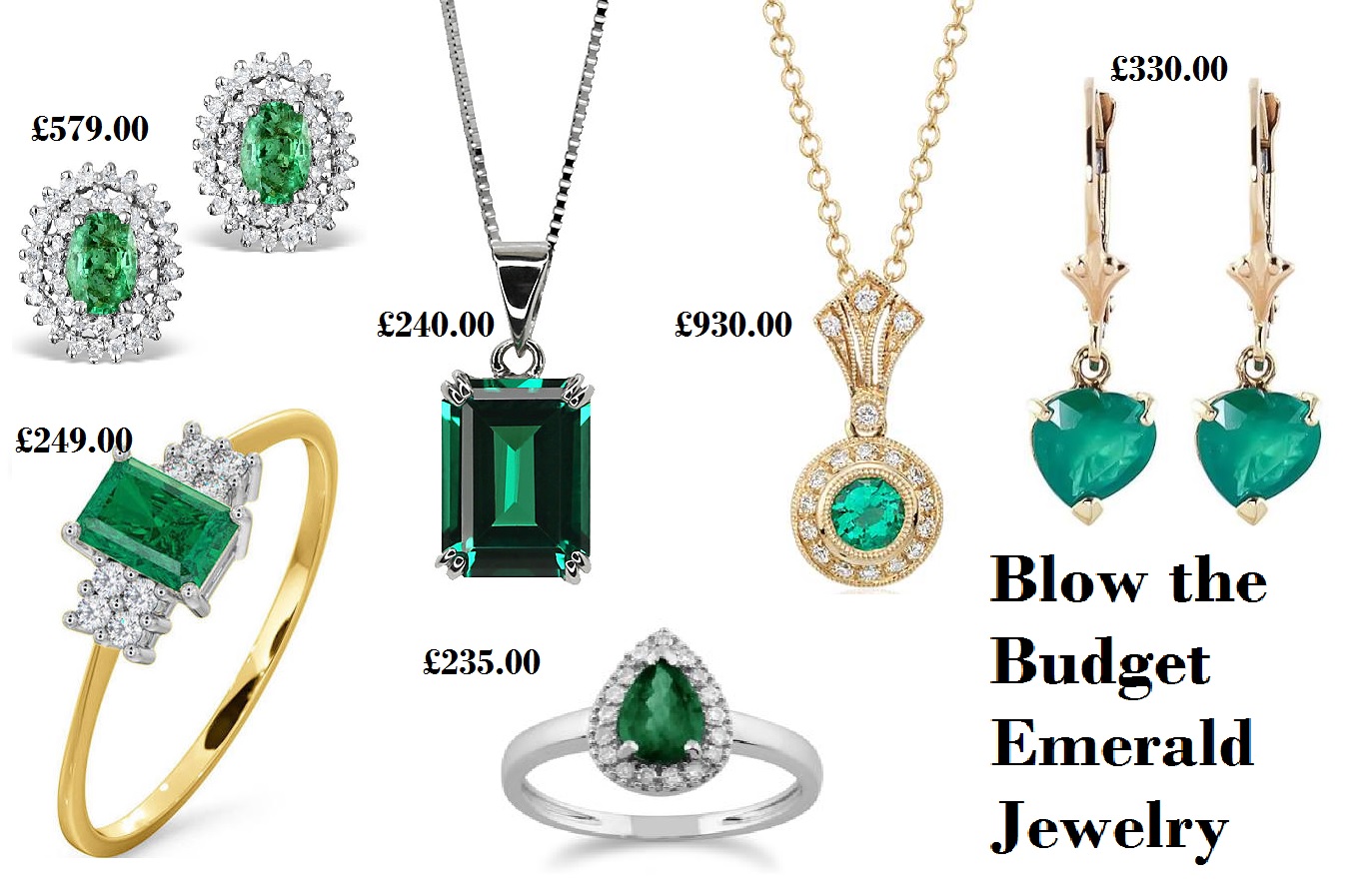 Blow the Budget Emerald Jewelry (clockwise from top left):  White Gold Pendant; Vintage-Inspired Milgrain Pendant; Heart Drop Earrings;  9K Gold Ring.
If you are on a smaller budget and are looking to save some money, there really are some beautiful well-priced emerald pieces. Although these cheaper pieces don't have the deepest most vivid colour, they are still beautiful and will be a welcome addition to any jewelry box. And don't forget there is plenty of fantastic imitation stones that can look almost as beautiful as the real thing.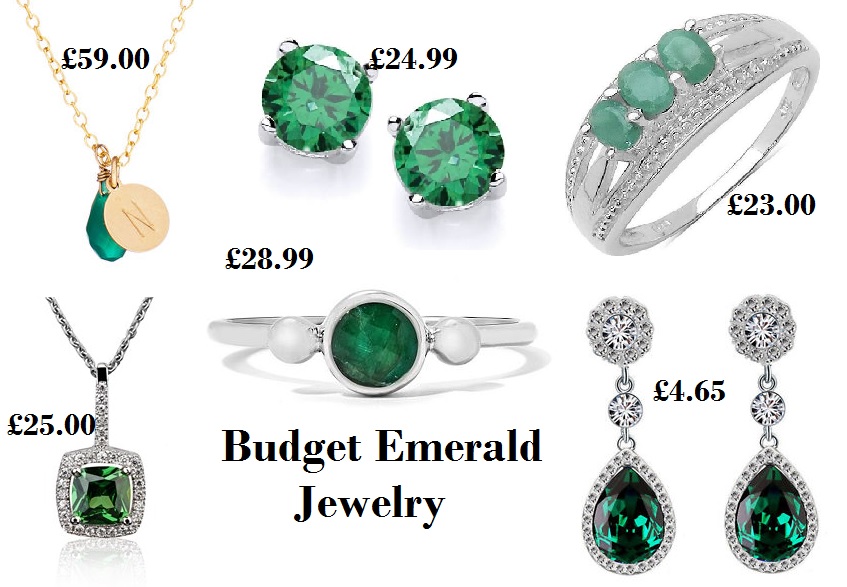 Budget Emerald Jewelry (clockwise from top left): May Birthstone Initial Necklace; Sterling Silver Stud Earrings; Emerald and Silver Ring; Rhinestone Long Drop Stud Earrings; Sterling Silver Ring; Square Necklace.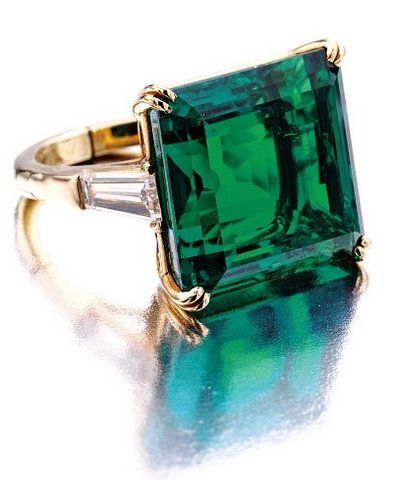 If you are looking for a budget piece that will last, look for smaller or imitation stones that are set into cheaper precious metals, like silver and palladium. Also, don't forget to check out customer reviews, they can really help you to make the right choice, and make sure you are not wasting that hard earned money of yours.
Birthstones will also make a lovely and thoughtful gift for the special person in your life that was born in May. It would be meaningful gift that is sure to be treasured and worn with real love and sentiment, day after day. Whether your budget is big or small, you can adorn yourself and that special person in your life with emeralds. Green and gorgeous.