Catching Fire - The Best Movie Inspired Jewelry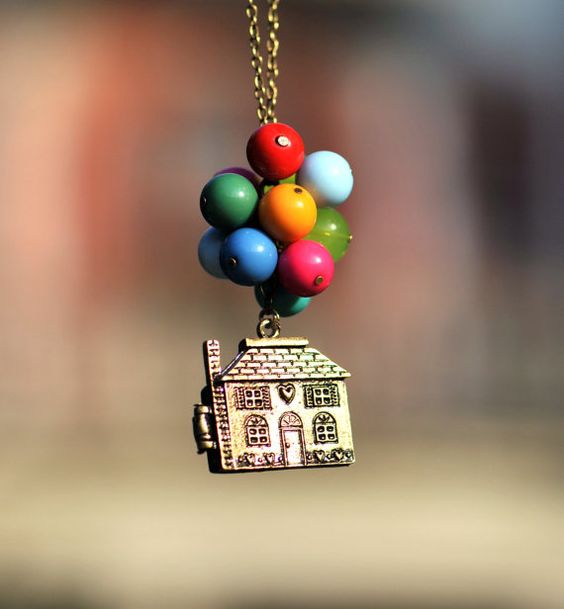 There are so many great movies out there that find a way of sticking with you. You have got all the merchandise – the books, the t-shirts, the bobbleheads. But, you want something a little more subtle, and a little less fangirl, to pay tribute to your favorite film. Movie inspired jewelry is a great way to nod to your favorite movie, without having to go too over-the-top with it.
With so many great independent creators and jewelry makers out there – especially on the likes of Etsy – any film that you love, will probably have a few pieces of jewelry that you will love too. So to inspire you, here are some great movie-inspired jewelry from a few selected films.
Movie Inspired Jewelry
The Hunger Games
The Hunger Games series of movies, starring the wonderful Jennifer Lawrence as heroine Katniss Everdeen, are a total feast for the eyes in every sense. The costume design for the film franchise is out of this world (with special mention to the outlandish style of Effie Trinket), so it is no surprise that it has inspired so many wonderful jewelry pieces. With any of these trinkets, you will be ready to represent your District, no matter what. Carry the Katniss spirit of morality and defiance with you wherever you go, or gift a wonderful piece to the Hunger Games fan in your life.
Hunger Games Inspired Jewelry (clockwise from top left): Bird Locket Necklace; Bangle Bracelet with Charms; Feather and Bird Earrings; Adjustable Arrow Ring; Quite Bracelet Cuff.
Harry Potter
The Harry Potter novels by J.K. Rowling gained a huge following of children, adults, and teens, and spawned a huge series of films, 8 in total, all of which are truly wonderful. In a world of wizard and fantasy, there are so many magical places –  from Hogwarts to Hogsmede – to inspire some spellbinding pieces of jewelry. Whoever your allegiance is with or what house you feel you belong with, there is something for everyone. Any of these pieces of Harry Potter inspired jewelry will make you feel like you have been on a shopping spree in Diagon Alley, don't forget to stop for a nice refreshing glass of Butterbeer. Just be on the lookout for any Death Eaters.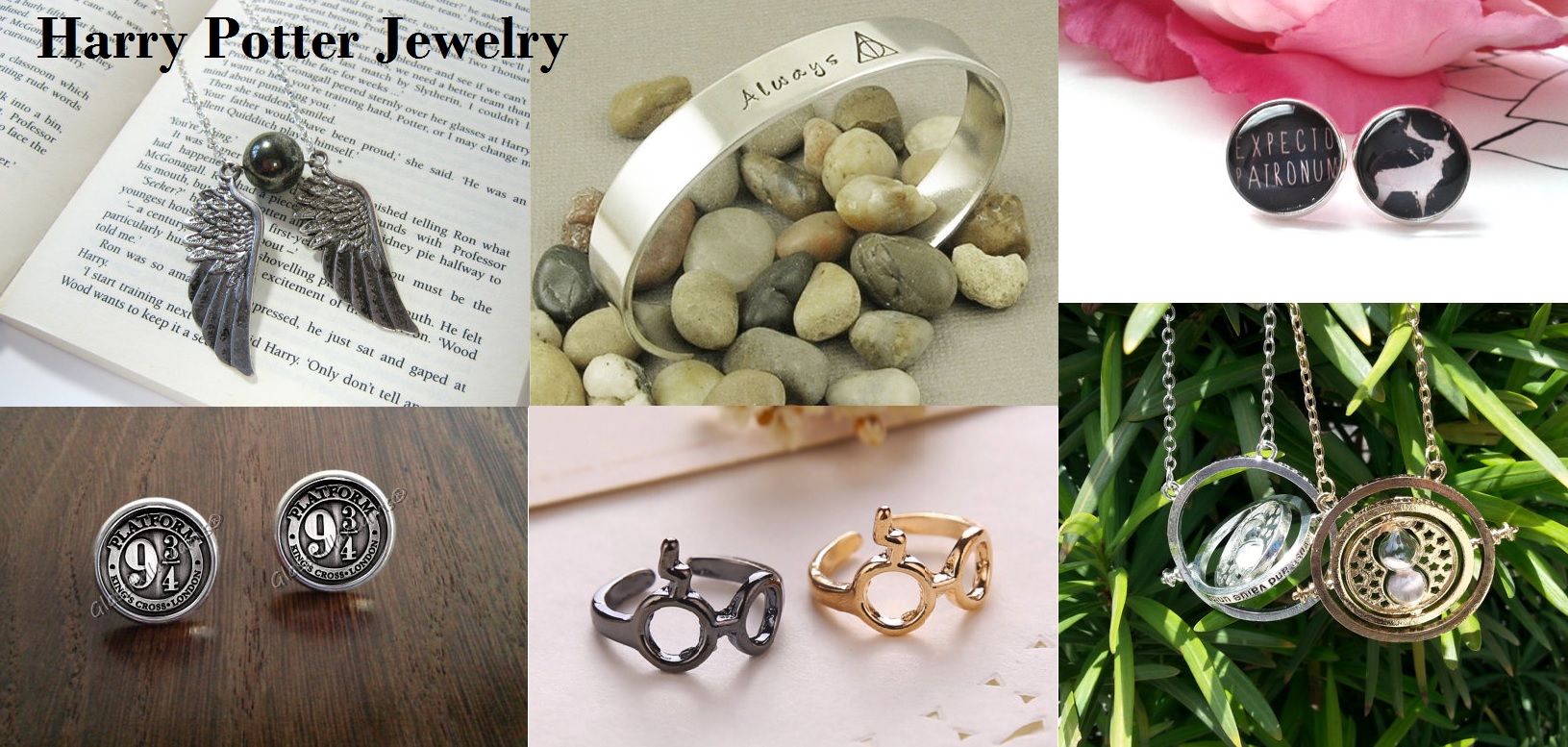 Harry Potter Inspired Jewelry (clockwise from top left): Golden Snitch Necklace; Always Stamped Cuff; Expecto Patronum Stud Earrings; Time Turner Necklace; Adjustable Glasses and Scar Ring; Platform 9 3/4 Earrings.
Disney Movies
It would be just too hard to pick one Disney movie because each and everyone seems to inspire a whole host of wonderful and charming jewelry. How could they not? Disney movies (particulated the animated movies) seem to capture the imagination and heart of everyone who watches them.
They are not only entertaining, but they teach you so much – Finding Nemo teaches you about hope and the powerful love of a parent; Frozen teaches girls out there that true love doesn't have to come from a man; Up teaches you that life is an adventure and not to lose your spirit, no matter what; and The Fox and Hound teaches you that friendships can endure so much. It really is no wonder that people fall in love with Disney movies and want to celebrate how adorable movies make them feel. A Woody action figure is one way, and some lovely Disney inspired jewelry is another. Have we featured your favorite Disney movie?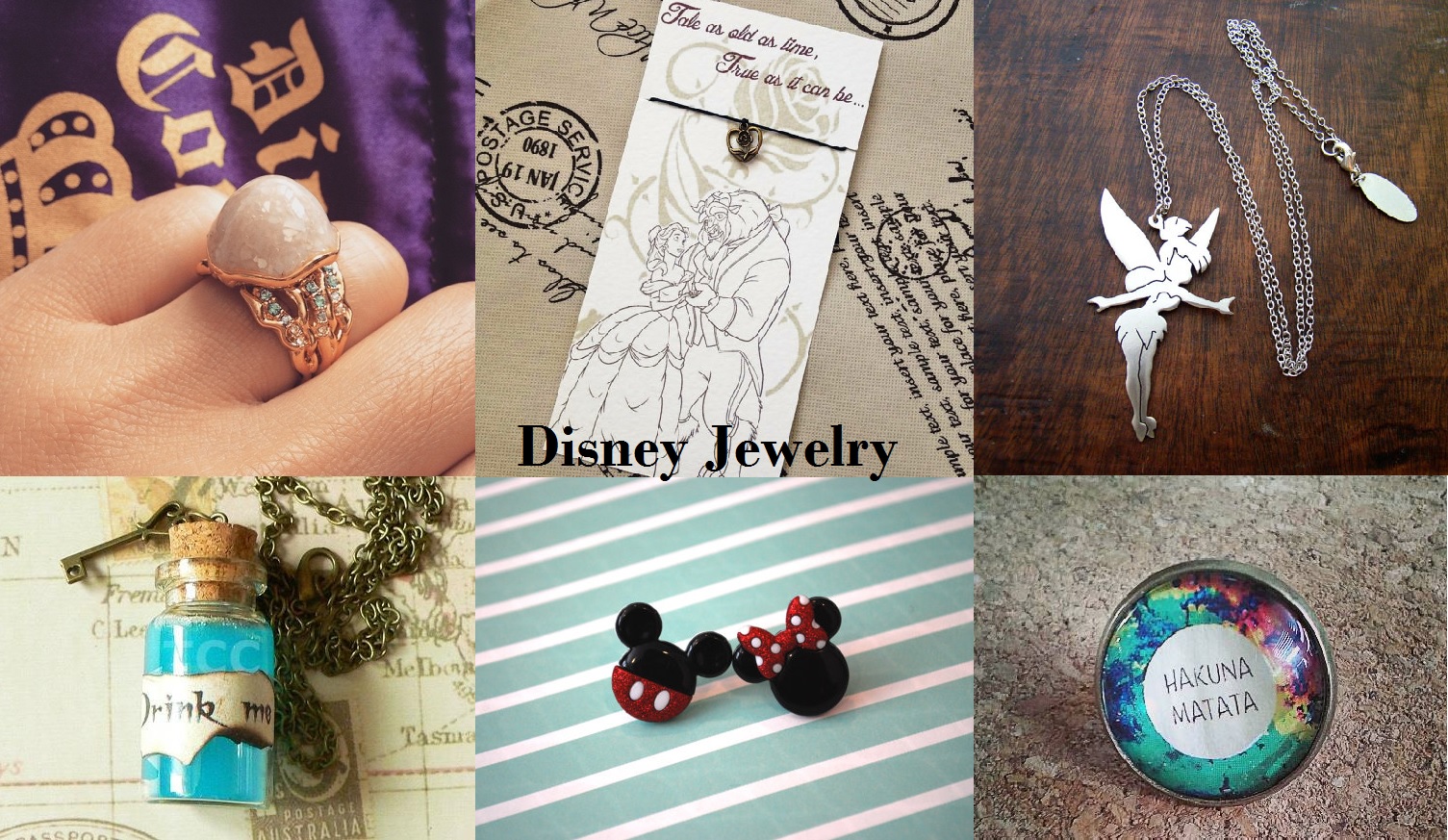 Disney Inspired Jewelry (clockwise from top left): Little Mermaid Secret Pearl Ring; Beauty and the Beast Rose Charm Bracelet; Tinkerbell Pendant Necklace; Lion King Hakuna Matata Ring; Mickey and Minnie Mouse Earrings; Drink Me Alice in Wonderland Necklace.
Of course, these are not the only films that inspire wonderful jewelry lines. These are just examples of some of the bigger movies that seem to inspire the creative spirit and lots of wonderful jewelry. If there is a film that you love and you would like us here at Jewelry Jealousy to find some jewelry for, then let us know in the comments. You want movie inspired jewelry, and we are here to help.