The Hottest Piercing Jewelry Trends
Marianne 12 Mar 2020
4307
Are you looking for a way to change your look? If you have an Instagram account, browse through fashion categories a bit, you will definitely notice that piercings are more popular than they have ever been! When I say piercings, I don't mean just ear holes, but a few more holes, and not just on your head, but the entire body. According to piercing experts around the globe, including a few famous celebrity "skin lancers", for example J. Colby Smith (New York Adorned), Piercing Jewelry Trends in 2016 will bring a few new piercing looks, as well as some old styles but with a new twist.
Piercing Jewelry Trends – Smiley Piercing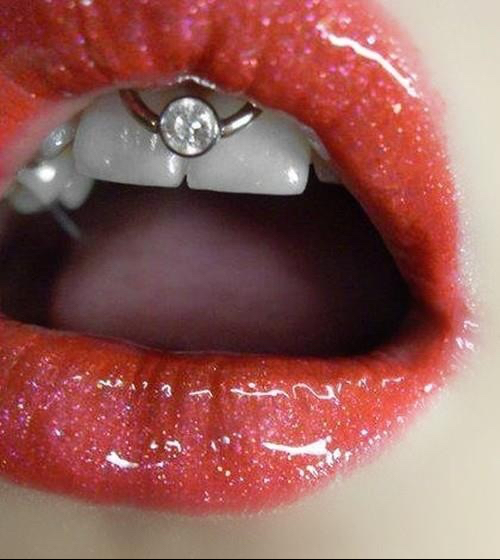 It seems that people who already had their septum pierced are becoming bored with it, and it also seems that they found new piercing jewelry trends that are a real hit this year. One of these trends is the so called "Smiley". I am talking about a little gold or silver ring that goes through a thin and fast regenerating piece of skin just above the upper front teeth. If you go with your tongue over your upper teeth, you will feel it. Well, that little piece of skin is one of the IN parts to get pierced this year!  The ring is supposed to be just over the middle of your front teeth, so if you choose to follow this trend, make sure that you pick the ring that is the right size. The septum piercings are the ones that inspired this new trend, and after some 5 or 6 years of being unbelievably popular, it is time that they leave the throne to a new, younger top dog.
Piercing Jewelry Trend – Nipple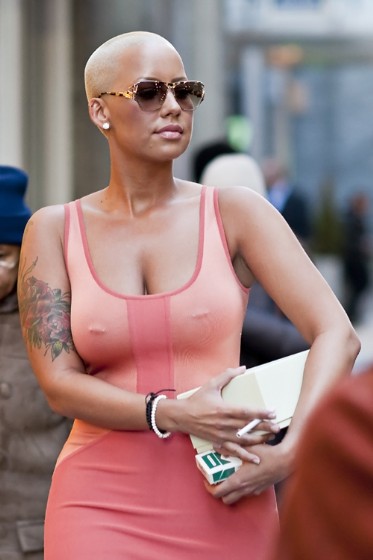 If the nipple piercing is done in a proper way, than it can even look stylish… The truth is that the nipple piercings are done by two kinds of persons, the ones that want the whole world to see that their nips are pierced, and the other, more rare kind who had their nipps pierced because they wish to have a sexy secret of their own… unless you are of those who are the"free the nipple" movement, like Rihanna, you will get your nipples pierced for your self (and that special someone) and not stick it to everyone's face, like most do.
Piercing Jewelry Trends – Tongue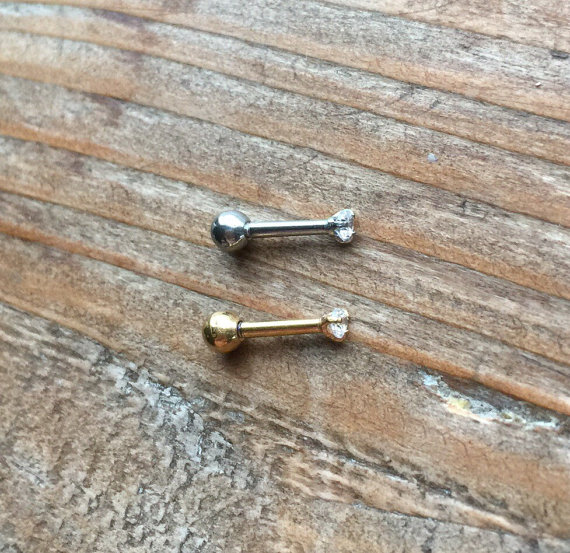 Okay, I know that the tongue piercings have been present since the Rock era in the 90's, but bare with me for a moment. Instead of big multicolored jewelry pieces on your tongue, think about how would a little gold or silver dot look on your tongue… Doesn't sound bad at all, does it? It actually looks quite stylish and subtle, which is why it is such a popular trend this year, and the years to come.
Piercing Jewelry Trends – Conch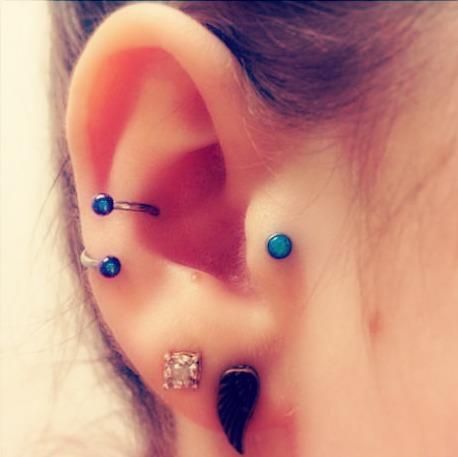 Before you choose to have a conch piercing, you need to know that, since it is done in the ear cartilage area, it needs more time to heal than the regular earring piercings. Like with tattoos, when choosing the conch, you need to be sure that you choose the right one since you will be seeing it a lot. Don't just wear what everyone else wears, but choose a jewelry style that reflects your persona. My suggestion is that you choose a small stud or a tiny ring… You will not look or feel boring, and you will also have a look that changes the general conch ear piercing feeling.
Piercing Jewelry Trends -Navel
Just like for tongue piercings, due to the use of larger rings and navels, the belly button piercings are performed with a larger needle, meaning that a bigger hole will be left behind. This comes as a problem when the navel is there, because it can get tricky when pulling on your pants, or even jumping into water! It can be torn apart easily, leaving a not so nice scar. To avoid that, your belly button piercing can be done with a thin needle, and you can wear a ring instead of a navel. It actually looks quite interesting, plus its pants-proof!
Piercing Jewelry trends – Septum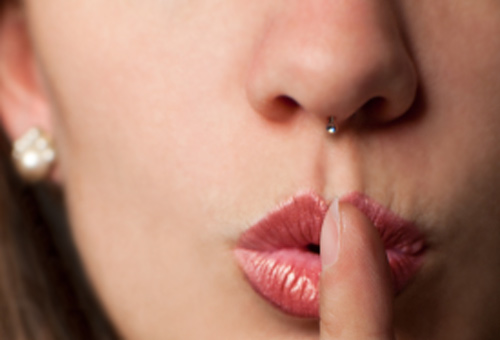 I know that I said that the septum piercings will give their place to the smiley piercings, but that doesn't mean that they will go out of fashion! Actually, the navel piercings are not considered hippy, or trash, or "Dirty Punk-head" style anymore! The truth is that more and more people are choosing this style, since it has become a part of a clean and classic look.
Now that you know which piercing jewelry trends are popular this year, you can choose the one that suits you the most, and reach for the stars. And speaking of stars, you can also check our  "To the Moon – Moon Jewelry" article, and see how the moon inspired jewelry is becoming quite popular.