Stack Them High: How to Layer Jewelry to Perfection
How many of you girls have drawers and boxes full of gorgeous pieces of jewelry that are seriously underused? They sit in that draw day in and day out, whilst you put on the same few jewelry pieces you always wear. There is no need to neglect those forgotten pieces of jewelry any longer. Get your money's worth out of your jewelry box, and pile it on. Layer jewelry to your heart's content.
Tips to Layer Jewelry
There are plenty of fool proof ways to layer jewelry, without looking like that jewelry draw exploded all over you. Follow these tips and you will be layering your jewelry like a stylist in no time.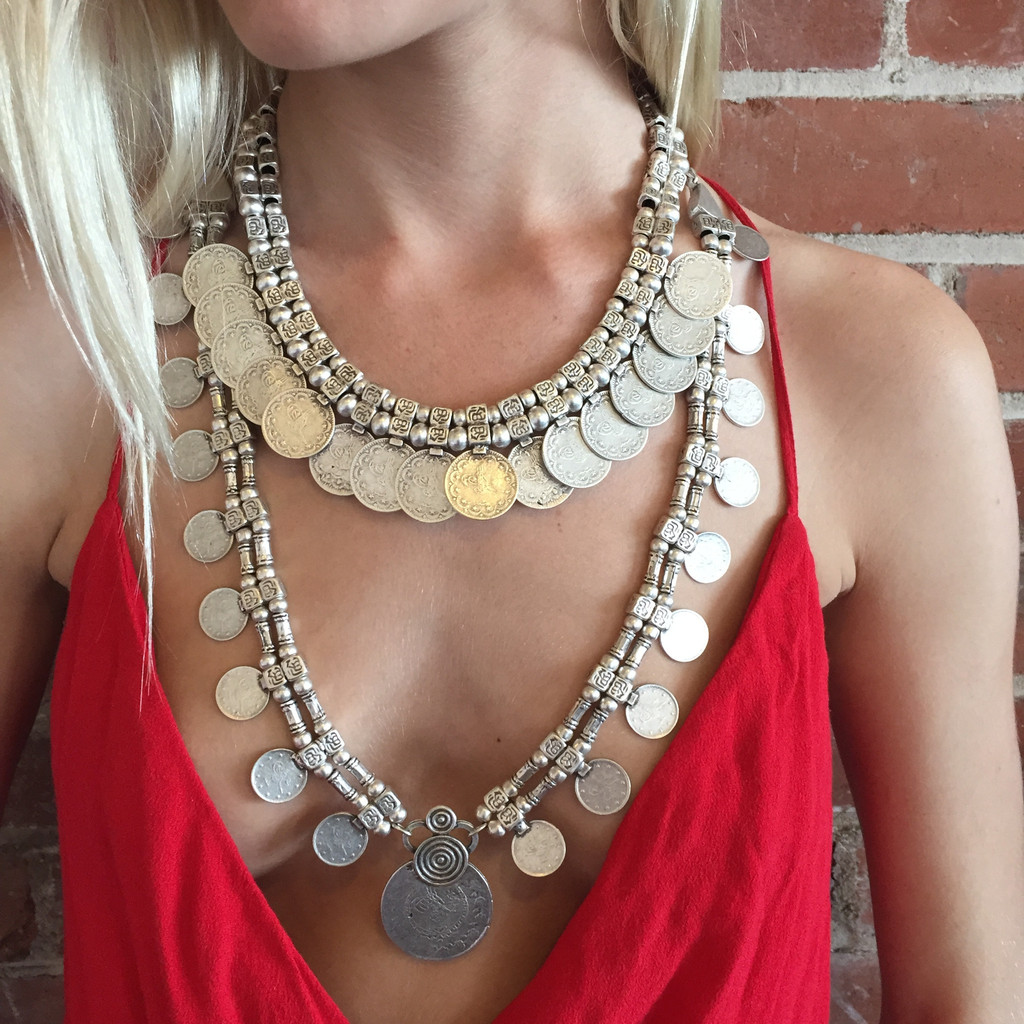 Make Every Day A Statement – There really is no good reason to save you statement jewelry for special occasions. Get some wear out of them, by either wearing a few big matching pieces together or by teaming a bold piece with some of your more delicate items.
This technique for layering works for every type of jewelry, be it rings, necklaces or bracelets. Just don't put on too many statement pieces on at one time, as it may look a little clumsy and heavy.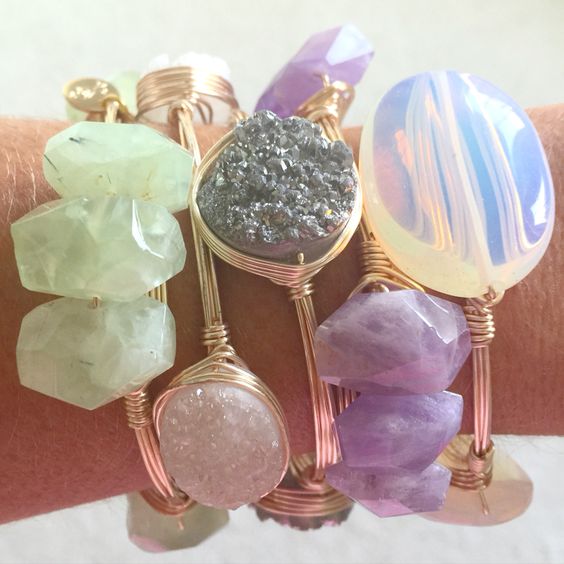 Don't Worry too Much About Matching – Don't get too caught up im making everything match and coordinate, when your layering your jewelry. Don't be afraid to experiment with different colors (or even trying out the new mood ring that changes colors), different stones, different materials, and different styles, all worn together.
For example, toughen up your multiple pearl or charm bracelets, with some spiked leather-wrapped bracelets. Or why not wear a number of pendant necklaces, each with a different semi precious stone in a different size. Or maybe you could wear a number of different ankets, teaming some relaxed braided friendship styles, with some more feminine charmed styled.
Don't be afraid to experiment and mix and match your pieces together, to see what bits of jewelry work together, and also which pieces don't.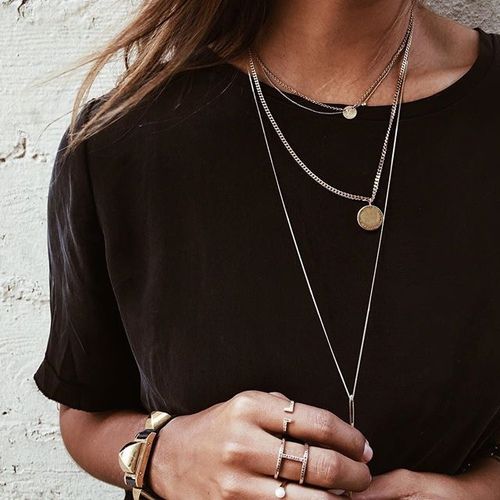 Layer Jewelry to Break up an Outfit – Add some dimension to your ensemble and break up a solid colour top or dress, with some layered or multi-stranded necklaces in a contrasting colour or metallic finish.
Multiple gold or silver necklaces look amazing, worn against classic black or white. And completely contrasting colours can really make an outfit stand out when worn together. For example, think how incredible a cornflower blue dress will look with some sunny yellow accessories. Or forest green with pretty purples and lilacs.
Amp up the effect and jewelry layering, by adding some matching rings. It will create a look that is really chic and stylish.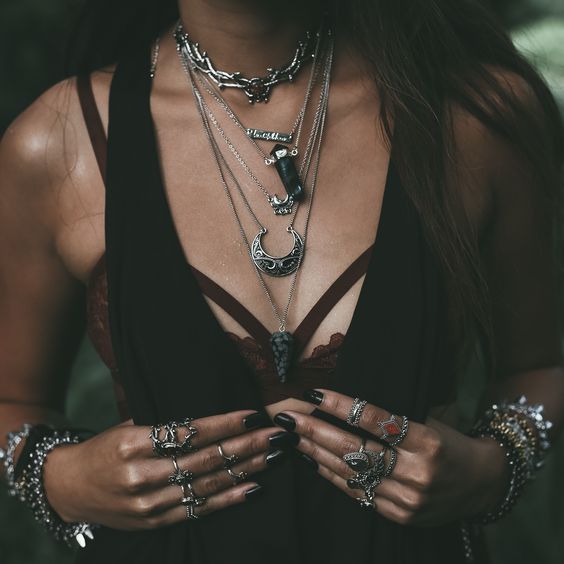 It's Not One of the Other – Fans of the TV show 'Friends', will know that everyone's favourite Boho chick, Phoebe, is an absolute pro, when it comes to jewelry layering. She doesn't just layer one piece of jewelry. She layers necklaces, bracelets, and rings all at the same time, and she always looks fabulous and carefree, yet still totally put together.
So, take some inspration from Phoebe and layer jewelry on your arms, neck and fingers, for a really bold luck. The key is to choose the same layering style – for example, if you are wearing gold and black around your neck, try and wear similar styles on your wrists and fingers. Also, try to keep the trends the same – so if you are wearing tribal-style necklaces, try and wear tribal style bracelets too. If in doubt, ask yourself: "What would Phoebe do?"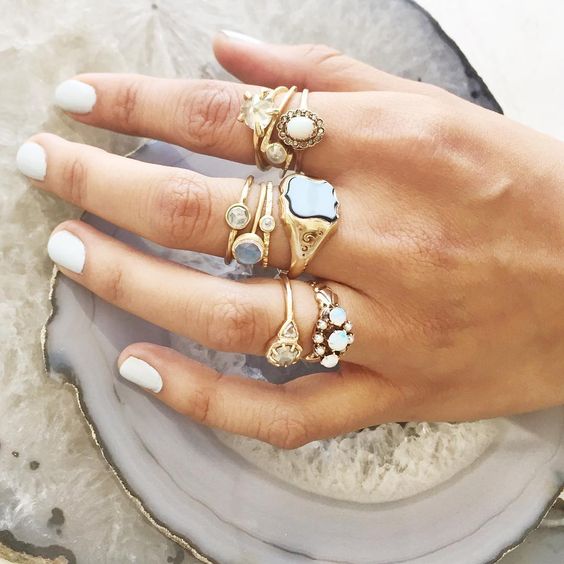 Rings, Rings and Even More Rings – Just think of it as you're throwing a hand party, and everyone is invited. Wear multiple rings of different shapes and sizes, on as many as your fingers as you feel like.
Choose different stones and details, but keep some cohesion there, by keeping the colour scheme consistant, either in the ring bands, or ring stones. Such as differnt shades of silver band, or different colours of purple stones. If you are wearing so many rings, you probably shouldn't wear any clothing that will get snagged or clicked easily.
So there you have jewelry lovers. The simple tips to layer you jewelry to perfection. Just remember to  take a relaxed approach. You're necklaces don't have to be the exact same distance apart, and you don't have to wear the same number of rings on each hand. The important thing is to experiment, and to just have fun with it.