Mood Rings: Get One For Each of Your 20 Moods!
last updated:
Feb 18, 2020
Do you miss the 70s style? We do too! That is why we are here today to walk you through one of the biggest sensations of that era - mood rings!
No matter how long it has passed since its first appearance in the market, it still compels people with its beauty, design and of course - the magical color-changing stone!
With a variety of mood rings embodying modern style sense and retro vibes, we have picked the top 20 to meet your needs.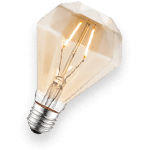 What are mood rings?
Mood rings have been here for almost 30 years. Nevertheless, its charm and unique science behind don't seem to be anywhere near "boring". These rings basically have a particular stone embedded in them which change their color according to your mood. They are not always accurate but surely a very entertaining aspect for a mere finger-hugging jewelry!
The Science behind it
The main color changing stone called the "mood stone" is actually just heat-sensitive. They are made of thermotropic liquid crystals. Because of this characteristic, they can sense the change in temperature of your body. Along with this change, they modify their structure accordingly and as a result, the amount of light to reflect or absorb by them also changes. Ultimately, this results in a drastic change of color from red to green to black and much more!
FAQs
q:

What do the colors mean?

a:

Normally, these mood rings come with a chart of their own listing down which color stands for what emotion. But in case it doesn't, we are here to back you up with some of the information we hold!

We have always heard that red represents love or romance. As it turns out, the color for that is actually purple!

Red instead will give you a hint that you are getting more worried by the second. So, even though it looks pretty, red color on your mood stone is not a very positive sign.

If you are feeling highly worried, the stone might start looking more orange since yellow represents anxiety, During yoga class, you may see the stone changing into blue since it stands for calmness.

On a class at the college or university, or while reading a book with an intriguing storyline, the stone can turn green.

Green is supposed to stand for curiosity.

The most hurtful one is black since it represents pain. We hope you never see black on your stones except when you buy it for the first time. That is because most of these rings are black by default, which also means black shows a complete absence of emotions.

Even though these colors are meant to illustrate a number of distinct emotions, they might not work accurately all the time. The reason, of course, being - the human mind is immensely complex!

Sometimes even we ourselves don't know what exactly is the emotion we are feeling. So it is pretty obvious, that a piece of stone depending on our body's temperature will not always be correct.
q:

How to use and maintain these rings?

a:

Well, the first and most basic thing to remember is to never let the ring get wet. Since these mood stones depend on the temperature of your body to change their colors, it is very important to not ruin their own heat quotient by letting them get drenched by water.

If water gets into it, the stone will turn black and will not change color at all anymore. Though how much it can be affected due to touch with water depends on the material.

The sterling silver can fight such damage the most. It can usually survive a few splashes of water without getting damaged.

If your ring band is made out of silver-plated material, then make sure you are not making it withstand long hours of sweat. They are much more affordable than sterling silver, but you need to maintain them using a silver polishing cloth regularly to prevent fading.

In case you want something more durable for your mood ring frame, you can look for one plated by rhodium. They are usually shinier and stronger than silver variations. This is often found in the infinite or band type of rings.

For people who are victims of severe perspiration, there are stainless steel rings. These are, as good-looking as the other options but are way less susceptible to getting tarnished.

Brass ones are prone to get discolored and need to be kept dry. Get them out of your fingers if you are going to a place where your temperature will rise like crazy, such as the gym. But it is easy to keep them clean by using lemon juice, baking powder or other cleaning products on the band part. Never let these stuff touch the main stone.

Nevertheless, it is best to take out your mood rings before taking a bath and going swimming. If it does get wet anyway, dry it up with a piece of soft cloth. It is also important to keep these rings away from shampoo, lotion, perfume, and other rough chemicals.
q:

How to store mood rings?

a:

While storing these rings in a jewelry box, make sure the material of that wooden box is not oak. Oak boxes are known to release fumes and that can mess up or completely damage the capability of mood stone.
Finally...
Keeping the few points above in mind, you can make a whole collection of the mood rings you like and share with your loved ones for generations!
It is one of the best choices for gifting someone precious since many of them come with a pretty box and also, this will let the person know that you really care about their emotions.
So, no need to utter the words to let people know what mood you are in today! Let the rings do all the talking!