Go Simple and Bold with a Collar Necklace from Our Selection
last updated:
Mar 24, 2020
A necklace can make or break an outfit and when it comes to choosing the right necklace to complete your look, there are lots of things to consider. Should you choose something glitzy or more simplistic? Chunky or dainty? These are just some of the things you may be unsure about when deciding on your piece of jewelry. To help you on your way, we've selected a variety of simple and bold collar necklace options in a range of prices.
So, what is a collar necklace? Essentially, we're talking about a short necklace that lies flat around your neckline. This is different from a typical necklace that hangs freely and ranges in length and size. You've probably seen lots of them before and mistaken them for an average necklace.
Whether they feature beautiful crystals and gemstones or keep things simple with textured metal, collar necklaces are a must-have fashion accessory.
Our 10 Favorite Collar Necklaces!
Evaluation Criteria
Durability
All the collar necklaces we chose needed to be made from materials that were durable and looked good.
We chose necklaces that were made from sterling silver, rhodium plating and 14k gold. The great thing about these metals is that they are scratch-resistant and hypoallergenic so safe for you to wear if you have sensitive skin. 
Some of the necklaces we chose featur diamonds or gemstones. These stones are hard-wearing and capable of withstanding daily wear and tear. 
Style
We wanted to choose a mixture of simple and bold collar necklaces in a variety of colors and sizes.
Our choice of necklaces vary in colors including gold, silver, and black. We also wanted to provide lighter and daintier pieces as well as heavy chunkier pieces.
We felt it was extremely important to have a selection of necklaces that is suitable to wear daily and on special occasions. 
Wear Comfort
All our options are comfortable to wear. For the bold, chunkier collar necklaces, we were careful that these were comfortable to wear, even though they were slightly heavier in weight.
We think we achieved in having a good balance between size and weight.
A lot of the options we chose consist of large chunky beads and gemstones. We made sure that the necklaces that went into our top 10 were soft to wear, avoiding any discomfort.
To overcome this, you'll see that we chose some necklaces that had a felt backing. This achieves 100% comfort.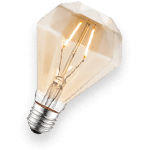 Ancient Egyptians
The Ancient Egyptians loved to wear collar necklaces. A wealthy Egyptian could afford to own a collar made from silver, gold or precious stones. If they weren't very wealthy, a collar could also be made from wood, shell or bone – these materials were more accessible and affordable.   
Sterling Silver
Many collar necklaces are made from sterling silver. This is a durable metal that is easily molded to create attractive designs.  
Length of a Collar Necklace
A collar necklace is typically known for being 14 inches long; however, more recently, collar necklaces offer an adjustable chain allowing them to be longer. 
FAQs
q:

What is a collar necklace? 

a:

This is a necklace that lies flat on your body (around your neckline) rather than hanging freely. 
q:

What is the difference between a collar and a choker necklace? 

a:

A choker necklace is worn tight around the neck whereas a collar necklace goes around the entire neck, either tight or loose. 
q:

My collar necklace is made from sterling silver, is there anything I should be aware of when it comes to this metal? 

a:

Sterling silver is a hypoallergenic metal that can easily be maintained. It's important to be aware that if you don't wear your sterling silver necklace very often, it can tarnish.

Don't worry if this happens because the silver can easily be polished with a cloth to make it look like brand new. 
Finally...
So, there we have it, if you were ever in any doubt about what makes collar necklaces a must-have accessory, we've given you 10 options that show just how versatile these necklaces are. 
We've chosen what we believe are 10 exceptional examples and there's something for every budget.
Our selection includes simple and bold designs for a multitude of occasions which can be matched with your wardrobe whether you're shopping for workwear, casual or a night out on the town.