Our Selection of the Best Chain Chokers for 2023
last updated:
Jan 07, 2021
When it comes to necklaces, there's nothing more stylish than a choker. We have chosen some of the best chain chokers for 2020 that are not only beautiful but are extremely comfortable as well. They're also available to buy at a great price! 
Some of them have a single chain, some have a double. We've chosen chokers with a dainty chain, others with a chunkier one and some feature long rectangular style chains. The great thing about chain chokers is that there are so many different ones to choose from!
If you like a more minimalistic choker we've got this covered however if you prefer a splash of sparkle, we've chosen a couple of special chokers featuring shimmering crystals and pretty charms. Whatever takes your fancy, we've catered for all tastes. 
 
10 Chain Chokers for 2020
Evaluation Criteria
Durability
When it comes to durability, we felt it was important to select chain chokers that would withhold daily wear. We chose materials that would be strong as well as attractive. These included 14k gold, stainless steel, and 925 sterling silver. 
Chokers made from 14k gold were an easy option because the material was more durable than other metals. 14k gold consists of gold but it is also mixed with other metals like nickel, copper, zinc and a rhodium-plating. Gold on its own is a relatively soft material so mixed with these other metals, makes 14k gold a strong material. It also looks very beautiful! 
Stainless steel was another good material when it came to the choker. The benefit of having a necklace made from this metal was that it wouldn't rust or discolor which meant it would be a long-lasting choker. Unlike other materials, stainless steel is unplaited so it wouldn't chip or fade over time. 
We also chose necklaces made from 925 sterling silver. The interesting thing about this material is that it consists of 92.5% silver and 7.5% copper. The copper alloy is what makes the 925 sterling silver durable. The silver and copper aren't reactive metals unlike nickel so it wouldn't trigger a bad skin reaction.
There's also a common belief that sterling silver can help people who suffer from arthritis and inflammation. The silver can be absorbed through the skin. When in the body, this metal provides pain relief.
Style
Choker necklaces are known for being stylish, so we wanted to make sure that all the chokers we chose were elegant and simplistic.
Most of the pieces we chose didn't contain any jewels apart from a couple, so it was important that they were quality necklaces that had their own individual style. 
What we liked about the selected chain chokers were that they held something unique and different about them, making them stand out from one another. Whether it was the type of the chain, the charms, and crystals or the fact that it was a double layer chain choker, we wanted each individual choker to have something special about it. Which they all did! 
When you think of chokers you may assume that these are only worn on a special occasion, however, we wanted to select chokers that could be worn daily and we achieved this!
We also wanted to choose chain chokers in a variety of colored metals including gold, silver and rose gold. This meant that there was something to appeal to everyone's style. 
Wear Comfort
When buying necklaces, one of the most important things to consider before buying the product is whether it is going to be comfortable.
When deciding on our chain chokers, we chose pieces that had a long enough chain. You'll notice that the chain on some of our chokers can be extended by 2 inches, allowing you to have a comfier fit. It was also important that the chokers were easy to put using the clasps.  
When it came to the material of the choker, it was vital that the necklaces wouldn't cause any discomfort to your skin. Therefore, we chose chain chokers made from 14k gold, stainless steel or sterling silver, reducing the chances of any skin irritation occurring. 
Another thing we paid attention to was the weight of the necklace. As you know, chokers are worn higher up on your neck so we choose lighter-weight chain chokers as these would be more comfortable.
The fact that we selected chokers that could be worn every day, not just on a special occasion, complemented this decision.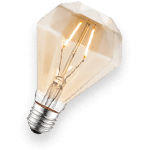 French Revolution
During the French Revolution around 1798 women began wearing a red ribbon choker around their neck. This fashion symbol paid homage to people who died at the guillotine. 
Golden chokers
The first choker can be dated back to 2500BC. According to curators at the Jewelry Museum of Fine Arts, the first chokers were crafted by Sumerian artisans. Made from gold, it was believed that the golden choker carried special powers and could protect its wearer. 
Multiple meanings
Interestingly, the choker has taken on many different meanings throughout history. In the 19th century, upper-class women would often wear a choker as a fashion accessory. These would feature expensive diamonds, gems, and materials, reflecting the lady's wealth. However, in the late 19th century a black or red ribbon choker could be worn by a prostitute. The choker has also commonly been worn by ballerinas. This costume accessory placed around their neck is worn as an iconic part of their outfit. 
FAQs
q:

What is a choker? 

a:

A close-fitting necklace that is worn around your neck. 
q:

What type of materials can a choker be made from? 

a:

They can be made from different metals including silver, gold, platinum or materials like velvet, lace, and ribbon. The tightly fitted necklace can be decorated with diamonds, gemstones or beads. The great thing about chokers is that they come in all different styles. 
q:

Do you have any top tips on how to put a choker on? 

a:

A choker may not be the easiest thing to put on, so we suggest putting the choker on backward. Begin by facing a mirror and wrap your chain choker around the back of your neck, bringing it forward and attaching the clasp at the front so you can see what you are doing. Once attached, you can then move the clasp to the back of your neck. If you can't move the clasp you already know it's too tight.

If it's too loose, it won't look like a choker, it will look more like a necklace. Remember, there is a fine balance between looking great and being comfortable. 
Finally...
A chain choker is a fantastic piece of jewelry to wear on any day. What we love about our selection of choker chains is that they offer lots of different styles giving you plenty to choose from. 
Whether you like gold, silver or rose gold, we've carefully selected a variety of chokers to appeal to everyone. We've also opted for chain chokers made from 14k gold, stainless steel, and sterling silver because they're some of the most durable materials available. 
So, if you fancy adding a new piece of jewelry to your collection, look at some of the best chain chokers for 2020. We guarantee our selection won't disappoint!