Shop for Layered Necklaces!
last updated:
Sep 25, 2019
If you love the layered look, but are overwhelmed by all the possibilities, we are here to save the day. We understand your dilemma! The sky's the limit when it comes to layered necklaces.
In fact, we found so many celebrities wearing them, the list is staggering. The layered look is "in" and trendy, but many of us have no clue what goes with what. There are no worries when you go shopping for necklaces. These combinations are a sure thing and sure to get you noticed wherever you go.
Our picks make it easy, too. You don't have to go hunting for the looks you need, because they are at your fingertips. If you want gold metal, silver, mixed metals or colorful gemstones, we have you covered!
10 Affordable Layered Necklace Picks!
Criteria Used for Evaluation
Style
We have quite a few criteria we use while picking our piece. For these picks, the main one was being an awesome and stylish piece of jewelry!
We wanted to show you pieces that were pretty and attractive. Let's face it…if your layered necklaces don't look awesome and don't match anything you wear, you won't wear them.
We wanted pieces that were going to look great on you and reflect your personal style. If it doesn't coincide with your style, or the style that's trending, you are not going to wear your layered necklaces, let alone purchase one.
We want your jewelry to be something you look forward to wearing, or it's a waste of your money.
Wear Comfort
Another criterion was ease of wear. We didn't show you anything too heavy and in fact, all were the total opposite.
The bottom line is, with our picks, we want you to be comfortable all the way around. That's why we picked pieces featuring a lobster claw clasp (the easiest clasp to deal with), and pieces with extenders in order for you to adjust your necklace set!
Durability
One other aspect was durability. We wanted to bring you items that were sturdy and, wore well. With the proper care, these pieces will bring you years of love and great wear.
We do feel that the layered necklaces trend is here to stay, so we wanted pieces that will last you a long time. Nothing brings more satisfaction than getting a good deal.
These items will give you great value for the money you will spend. When cared for properly, these picks will flatter you, wear well and last a long time.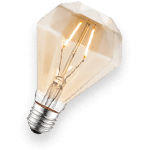 Style tips
The bottom line is, you don't have to be a celebrity to layer your necklaces. You are already a star and these pieces will boost your confidence even further.
But, just so you know, we spotted Miranda Kerr, Alessandra Ambrosio, Zoe Saldana, Jamie Chung, Jessica Alba, Rhianna, Sarah Jessica Parker, Kate Hudson, and Solange Knowles wearing layed necklaces. And these are only a few of the Hollywood ladies we saw.
If you think layering necklaces is only for women, think again. We saw Perry Farrell, Zac Brown, Nas, Lenny Kravitz, Steven Tyler, Ed Westwick, and Cody Simpson.
Now that you know you can do it, be brave, take one of our picks and add something from your own collection to it. Or, go rogue and do it on your own.
When layering your jewelry, we have only one, ultimate suggestion. Be fierce. Have no fear. Ok, that's two. But you're gonna be great and look fantastic.
Pair your layered necklaces with...
If you are looking for wardrobe to wear with your layered necklaces, try these options. Grab a V neck T-shirt and pair it with an 18 inch plain necklace, a 20 inch bar necklace and a 32 inch feather necklace.
Or if you are in an evening gown, try a pretty stone choker that compliments the gown color and a black velvet choker.
You can also make it easy on yourself and go with our very first pick, a pair of overalls, and a coordinating sleeveless top.
Really, anything goes!
Other Factors to Consider
Jewelry Metal & Gemstone Quality
Now that you have the concept of layering your necklaces all figured out, you will need to take care of them in order to preserve the metal quality.
If you want to keep your pieces for a very long time, there are several guidelines to follow. Most of the guidelines are standard for taking care of any type of jewelry.
We can offer a few tips, however.
✓ Keep your piece dry and not wearing it while bathing or swimming.
✓ Avoid sprays, like perfumes and hair spray, and lotions.
✓ Try not to touch your necklaces a lot. The grease and/or sweat on your hands may cause discoloration.
✓ Clean your piece with a cloth or a jewelry cleaner (if the manufacturer recommends it) or a magic eraser.
✓ Always hang your necklaces to store them. Getting knots out of chains is stressful for both you and the chain.
Hang them on some a jewelry mount or store them neatly in a jewelry box!
Frequently Asked Questions
q:

What's an alloy?

a:

An alloy is two or more metals combined together to give the piece added strength, or a greater ability to resist corrosion.
q:

Why would jewelry discolor or tarnish?

a:

This happens because of the pieces metal content. It may discolor because of a chemical reaction between your skin and the piece.

Or, it may be that other substances have come in contact with the metal, causing it to change color.

However, we made sure to pick pieces which are non-tarnish and corrosion resistant!
q:

What is hammered metal?

a:

For hammered metal you actually use some type of hammer. Hammered metal is a technique used to distress metal or create a wavy, bent or flattened effect. It gives the piece texture!
q:

What is gold plated or rose gold plated?

a:

Generally this means a piece was made of an alloy and is coated with a more precious metal.

When a piece is coated with gold or rose gold, it is less expensive than one made entirely of the precious metal.
q:

Is it ok to mix chain types when layering?

a:

Not only is it ok to mix, we recommend you trying it!
q:

What is hypoallergenic?

a:

Hypoallergenic means that the metals in a jewelry piece are unlikely to cause an allergic reaction.
Finally...
Lots of things have layers. It takes a long time to learn how to make a layered cake and do it well. But when it comes to fashion, you are going to layer your necklaces with poise, being sure of yourself right from the get-go.
We have made it that easy; from here, it's all up to you!