8 Sun Necklaces Perfect for This Summer!
last updated:
Aug 02, 2021
The brilliance of sun necklaces allows you to shine a light on your fabulous fashion choices. These attention-getting accessories not only capture the light but showcase your bold taste in stunning accessories.
Whether you're looking for the perfect complement to a summer outfit or a dazzling fixture to wear daily, the styling choices are endless.
We've found a diverse collection of artisan necklaces that are sure to look phenomenal for confident jewelry lovers.
Let's explore some of the most contemporary pieces you can get your hands on.
8 Sun Necklaces Our editors Picked!
Evaluation Criteria
Durability
When it came to durability, our selection of sun necklaces needed to be strong and hard-wearing because they were going to be worn daily.
As far as metals, we choose necklaces that were made from durable metals like 925 sterling silver, 14k white gold, stainless steel, and alloy metal. The great thing about these was that they were all strong as well as pretty. 
You'll notice that all our necklaces feature pendants. Some of them include cubic zirconia, mother of pearls and diamonds. We love cubic zirconia because it is hard-wearing and very reasonably priced. You can also easily mistake them for a real diamond when in fact they're a fraction of the price. 
Style
Sun necklaces are a perfect accessory to wear in the summer! Our collection of 10 necklaces showed why they're a must-have accessory.
All feature pendants ranging from big, bold and striking to small, dainty and minimalistic. The design of our necklaces was extremely important because these will be worn repeatedly. 
We selected necklaces that have quality chains so these will last and withstand continual wear. Even more important than this, we chose necklaces that have stylish chains as well.
Wear Comfort
We felt it was important to choose necklaces that varied in size and length, but were still comfortable.
We chose 10 sun pendant necklaces which are all comfortable to wear. Having a variety in size of pendant means people can choose which necklace would be most comfortable for them to wear.
A lot of our chains offer the option of being extended. We felt this was a great advantage so people could choose the length they wanted for their necklace, small or large. 
As far as clasps, the majority of our necklaces feature a lobster claw clasp. This attachment is extremely easy to use and very secure so your necklace will not slip off your neck.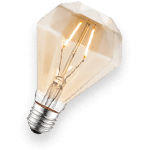 Pendants
The earliest pendant dates back to around 25,000 years ago. Pendants were used as a sign of identification or seal to distinguish between someone's rank and authority. 
History of necklaces 
The earliest necklace dates to the Stone Age, around 40,000 years ago. Necklaces at this time were made from gold, silver, bronze, and iron. 
FAQs
q:

What does a sun necklace mean?

a:

Sun is the provider of all life on earth, which is precisely what these accessories mean. When you wear a sun necklace, you're expressing your vitality and the peace that you hold within yourself.

It's a fabulous addition to show your eternal love for humanity and the warmth you hold in your soul.
q:

What is the sun a symbol for?

a:

The sun can symbolize an assortment of things, depending on the culture you consider. Traditionally, it can represent balance, growth, and wisdom, as well as warmth and radiance.
q:

What does a sun with an eye mean?

a:

Combining a sun with an eye creates a twist on the traditional meaning of sun pendants. These designs typically represent empowerment and balance, such as good versus evil and cooperation versus conflict.
Finally...
By now you can probably see why sun necklaces are such as popular choice. Colour, creativity, and shine, these necklaces are extremely eye-catching.
Whether they're simple or intricate, one thing is for sure each of our necklaces features a star-studded sun in the center of the piece. Captured in the form of a gemstone, diamond, sterling silver metal or simply a hollo cut out, these beautiful pendants bring much glamour to the necklace. 
We all love the summer and what better way to celebrate this lovely time of the year than in what we wear, particularly when it comes to our jewelry accessories. Whether you're wearing a dress, blouse or a simple strappy top, our selection of sun necklaces will be a wonderful addition to your summer outfit.
Plus, our collection of necklaces come in a range of prices, so we have something suitable for everyone's price bracket.