8 Sun Necklaces Perfect for This Summer!
last updated:
Aug 02, 2021
The brilliance of sun necklaces allows you to shine a light on your fabulous fashion choices. These attention-getting accessories not only capture the light but showcase your bold taste in stunning accessories.
Whether you're looking for the perfect complement to a summer outfit or a dazzling fixture to wear daily, the styling choices are endless.
We've found a diverse collection of artisan necklaces that are sure to look phenomenal for confident jewelry lovers.
Let's explore some of the most contemporary pieces you can get your hands on.
8 Sun Necklaces Our editors Picked!
1

. Estee Lalonde Rising Sun Frame Necklace
925 sterling silver base metal
Gold plating
Six-month warranty
Eco-conscious materials
The Estee Lalonde rising sun Fnecklace is no exception, as it quickly took the accessory world by storm. Its delicate and distinctive style pairs well with other accessories and makes quite a statement on its own.
Read more
Apart from the necklace's aesthetics, the Estee Lalonde Rising Sun Frame Necklace has a remarkable history.
It's crafted from eco-conscious materials, ensuring you're giving back to the planet with your purchase.
Also, every necklace receives a six-month warranty, ensuring the piece stays in its best condition for an extended period.
The base metal is 925 sterling silver, and it boasts a luxurious, high-quality gold plating across the surface.
You'll love how the gold adds to the luxury of the necklace while warming the piece, adding an additional level of flair.
16k gold plating
Built-in 4cm extender
40cm base length
Individually set gemstones
The C.J.M sun necklace is the perfect combination of glitz and glamour to pair with your favorite summer outfit. It boasts an iconic design with plenty of embellishments sure to capture your attention.
Read more
This piece is made from base metal with a 16k gold plating, which is exceptional for boosting its quality. With that said, you must care for the piece accordingly, avoiding chlorine, salt, and perfumes.
In total, the C.J.M sun necklace is 40cm but can easily be extended to 44cm with the included extender.
Fortunately, you'll find it's easy to adjust as needed, whether you want to wear it alone or with longer pieces.
With its original length, this necklace would look iconic paired with a longer plain chain.
3

. SilverCloseOut Necklace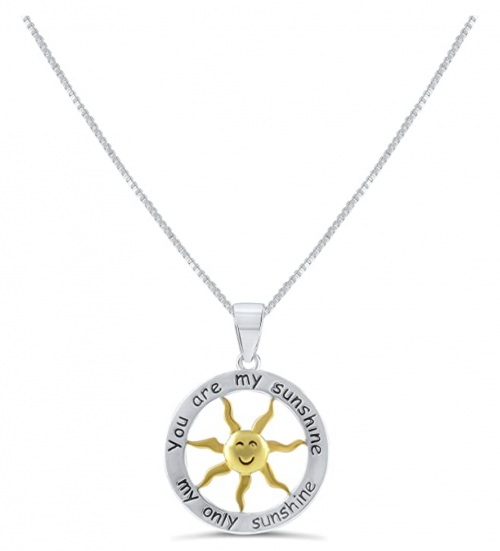 925 sterling silver 
Rhodium-plated
Italian box chain
This sun necklace captures your attention straight away with its super shiny surface. Made from 925 sterling silver, this pendant is stunning. Cut into a sun shape, this polished pendant has a lovely message written in the middle saying 'You are my sunshine'.
Read more
The use of yellow gold-tone brings a touch of sparkle to this piece of jewelry. Positioned in a small circle these gemstones brighten up this piece of jewelry, giving the necklace a gorgeous shimmer that you can't miss.
 
This silver pendant is attached to an 18-inch sterling silver chain. You can tell that this is a cable-style chain from the round bobbly details. This simplistic chain looks great alongside the sun pendant. The piece also comes with a spring-ring clasp. 
This necklace comes pre-packaged in a gorgeous gift box, making it a great gift to give as a present and is also the perfect way to protect your necklace from getting damaged.
4

. Bryan Anthonys Sun Will Rise Necklace
14k gold plating
Non-precious alloy base metal
Built-in extender
16-20" adjustable length
Dazzling is just one of the words we would describe the Bryan Anthonys sun will rise necklace. It's a cutting-edge necklace that looks fantastically worn on its own but can also be stacked with other accessories.
Read more
The stunning dangling pendant is the piece's focal point, an ornately crafted sun embellishment on a thin and dainty chain.
You'll fall in love with the customizable fit of the piece, allowing you to extend the length from 16" to 20" thanks to the built-in extender.
We absolutely adore the professional styling of this piece, which speaks to its luxurious flair. Crafted from non-precious alloy, you'll find the metal sits comfortably against the skin after several days of wear.
One of the more unique features of the Bryan Anthonys Sun Will Rise Necklace is the message card it comes with.
If you're looking for an inspiring gift for a friend or loved one, you will love the symbolism behind the necklace.
5

. Deidreamers Sun Necklace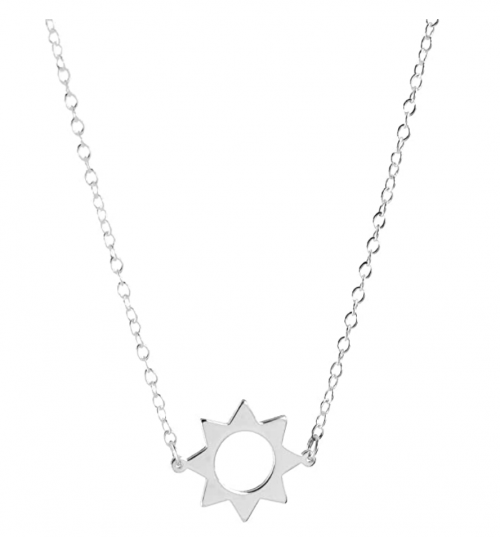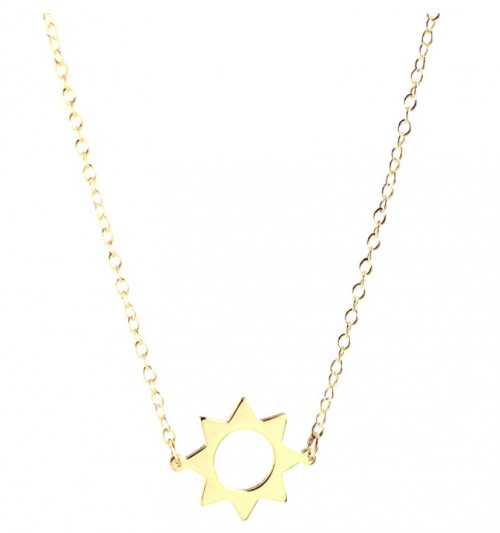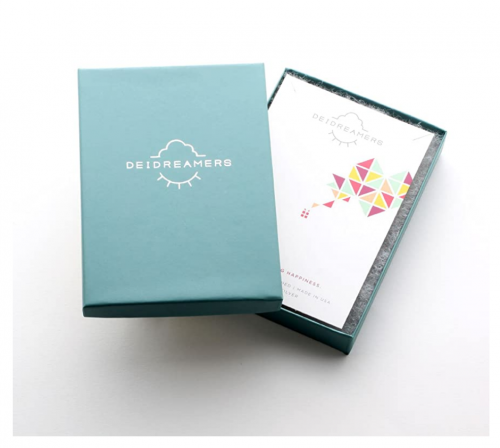 925 sterling silver
Handmade
Adjustable chain 
This is a very pretty sun necklace that features an eight cornered sun. Made from sterling silver, the center of the pendant is hollow. The clean circle cut out is well balanced with the more angular external edges of the design.
Read more
On each side of the pendant, the designer has included a simple hoop where it is attached to the chain. We love the symmetry of this necklace and the fact it is a precise design. 
This is a handmade jewelry piece which is very shiny, as a result of the necklace being hand-polished as part of a three-stage polishing procedure.
The pendant is well-matched with the simple 16-inch long chain which can be adjusted by a further 2 inches. We think that this necklace could very easily be matched with a range of other silver jewelry. 
Your necklace will come in its gift box so it's ready to give as a present. If you are more of a yellow gold fan fear not, it also comes in yellow gold color should you wish to opt for this style. 
6

. Black Bow Jewelry & Co. Yellow Sun
Sterling silver
Enamel sun design
Lobster claw clasp
When you think of the sun one of the first things you picture may very well be a bright deep yellow. This necklace is sure to brighten up your day and bring a bundle of warmth your way. 
Read more
The charm itself has a very delicate feel coming in at 13mm. The necklace is made from polished sterling silver and the enamel design at the center of the necklace lifts the piece and draws you in.
At the top of the sun, a jump ring holds the pendant in place on the chain. This has been soldered to a high quality so it is sure to be durable and able to withstand daily wear and tear. 
With this necklace, you have the choice of four different chain lengths which are 16, 18, 20 or 24 inches. This means you can choose a length that best suits your outfit. The chain itself is 1.25 mm wide which is a thin chain and completes the dainty look.
The chain is held together with a lobster claw clasp which will keep the necklace safe and secure. Your necklace will come in its very own signature box which you can use to store your necklace or given the necklace as a gift. 
7

. Ten Thousand Villages Sun/Moon
Silver chain
Handpainted double-sided pendant
Handcrafted in India
Adjustable length
One of the best parts of being a jewelry lover is finding original and unique pieces to add to your collection. The Ten Thousand Villages sun & moon necklace is undoubtedly nothing you've seen before, especially as it's handmade in India.
Read more
The multi-faceted pendant is what sets this piece apart from the rest, showcasing a vintage embellishment you'll love.
On the pendant, you'll find a handpainted depiction of sun and moon faces on either side. This type of miniature painting comes from historical artisan craftsmanship from Rajasthan, India.
These paintings are traditionally kept in keepsake boxes and passed from generation to generation.
This beautiful history is what makes the Ten Thousand Villages necklace a fantastic gift for a loved one.
8

. AUrate Guiding Light Sun Necklace
.54g weight
Ethically-sourced materials
Lifetime guarantee
14k or 18k gold
The AUrate Guiding Light Sun Necklace is a flawlessly finished piece that speaks to your inner goddess. With its stunning luxurious nature, you'll fall in love with the minimalistic style it offers compared to other sun necklaces.
Read more
This sun necklace is crafted using ethically sourced materials while also offering a lifetime guarantee.
You'll fall in love with how the piece is engineered, using diamond-tipped cutting tools for the most accurate corners possible.
The convenience gold jump ring also ensures the pendant is perfectly secured to the chain for all-day, reliable wear.
Resizing the necklace is also simple, thanks to the included ring clasp and double jump ring closure.
All you have to do is choose which jump ring is best, whether at 18" or 15" for comfortable wear.
Finally, you can choose the quality of the gold you want it to be crafted from between 14k and 18k. Also, you can opt to receive it in yellow gold, rose gold, or white gold.
Evaluation Criteria
Durability
When it came to durability, our selection of sun necklaces needed to be strong and hard-wearing because they were going to be worn daily.
As far as metals, we choose necklaces that were made from durable metals like 925 sterling silver, 14k white gold, stainless steel, and alloy metal. The great thing about these was that they were all strong as well as pretty. 
You'll notice that all our necklaces feature pendants. Some of them include cubic zirconia, mother of pearls and diamonds. We love cubic zirconia because it is hard-wearing and very reasonably priced. You can also easily mistake them for a real diamond when in fact they're a fraction of the price. 
Style
Sun necklaces are a perfect accessory to wear in the summer! Our collection of 10 necklaces showed why they're a must-have accessory.
All feature pendants ranging from big, bold and striking to small, dainty and minimalistic. The design of our necklaces was extremely important because these will be worn repeatedly. 
We selected necklaces that have quality chains so these will last and withstand continual wear. Even more important than this, we chose necklaces that have stylish chains as well.
Wear Comfort
We felt it was important to choose necklaces that varied in size and length, but were still comfortable.
We chose 10 sun pendant necklaces which are all comfortable to wear. Having a variety in size of pendant means people can choose which necklace would be most comfortable for them to wear.
A lot of our chains offer the option of being extended. We felt this was a great advantage so people could choose the length they wanted for their necklace, small or large. 
As far as clasps, the majority of our necklaces feature a lobster claw clasp. This attachment is extremely easy to use and very secure so your necklace will not slip off your neck.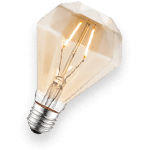 Pendants
The earliest pendant dates back to around 25,000 years ago. Pendants were used as a sign of identification or seal to distinguish between someone's rank and authority. 
History of necklaces 
The earliest necklace dates to the Stone Age, around 40,000 years ago. Necklaces at this time were made from gold, silver, bronze, and iron. 
FAQs
q:

What does a sun necklace mean?

a:

Sun is the provider of all life on earth, which is precisely what these accessories mean. When you wear a sun necklace, you're expressing your vitality and the peace that you hold within yourself.

It's a fabulous addition to show your eternal love for humanity and the warmth you hold in your soul.
q:

What is the sun a symbol for?

a:

The sun can symbolize an assortment of things, depending on the culture you consider. Traditionally, it can represent balance, growth, and wisdom, as well as warmth and radiance.
q:

What does a sun with an eye mean?

a:

Combining a sun with an eye creates a twist on the traditional meaning of sun pendants. These designs typically represent empowerment and balance, such as good versus evil and cooperation versus conflict.
Finally...
By now you can probably see why sun necklaces are such as popular choice. Colour, creativity, and shine, these necklaces are extremely eye-catching.
Whether they're simple or intricate, one thing is for sure each of our necklaces features a star-studded sun in the center of the piece. Captured in the form of a gemstone, diamond, sterling silver metal or simply a hollo cut out, these beautiful pendants bring much glamour to the necklace. 
We all love the summer and what better way to celebrate this lovely time of the year than in what we wear, particularly when it comes to our jewelry accessories. Whether you're wearing a dress, blouse or a simple strappy top, our selection of sun necklaces will be a wonderful addition to your summer outfit.
Plus, our collection of necklaces come in a range of prices, so we have something suitable for everyone's price bracket.