10 Sun Necklaces Perfect for This Summer!
last updated:
Mar 05, 2021
Necklaces come in all shapes and sizes and choosing the right necklace to complete your look this summer season is important. We've put together our top 10 sun necklaces for you to consider. Full of color and shine, these necklaces all feature a sun design that is sure to dazzle you and bring plenty of warmth into your day.
 
The sun has been used as a symbol of warmth and positive energy for thousands of years and its shape has been represented in jewelry for this very reason. Instantly recognizable, the sun and in many cases its rays, are an attractive and beautiful shape that works well as part of any jewelry design.
From items that can be worn daily as part of a casual look, through to something worn on a special occasion, we've chosen a selection that includes something for everyone!
10 Sun Necklaces for 2020
Evaluation Criteria
Durability
When it came to durability, our selection of sun necklaces needed to be strong and hard-wearing because they were going to be worn daily.
As far as metals, we choose necklaces that were made from durable metals like 925 sterling silver, 14k white gold, stainless steel, and alloy metal. The great thing about these was that they were all strong as well as pretty. 
You'll notice that all our necklaces feature pendants. Some of them include cubic zirconia, mother of pearls and diamonds. We love cubic zirconia because it is hard-wearing and very reasonably priced. You can also easily mistake them for a real diamond when in fact they're a fraction of the price. 
Style
Sun necklaces are a perfect accessory to wear in the summer! Our collection of 10 necklaces showed why they're a must-have accessory.
All feature pendants ranging from big, bold and striking to small, dainty and minimalistic. The design of our necklaces was extremely important because these will be worn repeatedly. 
We selected necklaces that have quality chains so these will last and withstand continual wear. Even more important than this, we chose necklaces that have stylish chains as well.
Wear Comfort
We felt it was important to choose necklaces that varied in size and length, but were still comfortable.
We chose 10 sun pendant necklaces which are all comfortable to wear. Having a variety in size of pendant means people can choose which necklace would be most comfortable for them to wear.
A lot of our chains offer the option of being extended. We felt this was a great advantage so people could choose the length they wanted for their necklace, small or large. 
As far as clasps, the majority of our necklaces feature a lobster claw clasp. This attachment is extremely easy to use and very secure so your necklace will not slip off your neck.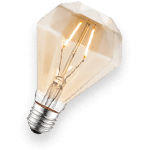 Pendants
The earliest pendant dates back to around 25,000 years ago. Pendants were used as a sign of identification or seal to distinguish between someone's rank and authority. 
History of necklaces 
The earliest necklace dates to the Stone Age, around 40,000 years ago. Necklaces at this time were made from gold, silver, bronze, and iron. 
925 sterling silver 
This is an alloy of silver which contains 92.5% of silver and 7.5% of other metals. The other metals usually include copper which increases the strength and hardness of the silver.  
FAQs
q:

What is a cubic zirconia? 

a:

Cubic zirconia is a synthetic, colorless gemstone which is made from a cubic crystalline form of zirconium dioxide. A cubic zirconia gemstone is man-made and is regarded as an inexpensive diamond. A great option if you have a small budget!

They are a lot cheaper in comparison to diamonds, but some can easily be mistaken for the real thing, making them a very popular alternative when it comes to jewelry. 
q:

What is a snake style chain?

a:

This is a chain that has been crafted using compactly linked square or circular links that create a tube-like chain. The snake style chain is very flexible and slightly curved in the center. The chain gets its name 'snake style chain' because it has very similar characteristics to a snake. It moves and drapes in a snake-like manner.
q:

What is an alloy metal? 

a:

Alloy metal is a combination of metals, consisting of at least one other metal or non-metal. The way that you make an alloy metal is by melting different metals and mixing them and allowing them to cool back to room temperature.

The advantages of using alloy metals are that their properties can be enhanced, making them stronger, harder and less likely to corrode. This is why they are great when it comes to making jewelry! 
Finally...
By now you can probably see why sun necklaces are such as popular choice. Colour, creativity, and shine, these necklaces are extremely eye-catching.
Whether they're simple or intricate, one thing is for sure each of our necklaces features a star-studded sun in the center of the piece. Captured in the form of a gemstone, diamond, sterling silver metal or simply a hollo cut out, these beautiful pendants bring much glamour to the necklace. 
We all love the summer and what better way to celebrate this lovely time of the year than in what we wear, particularly when it comes to our jewelry accessories. Whether you're wearing a dress, blouse or a simple strappy top, our selection of sun necklaces will be a wonderful addition to your summer outfit.
Plus, our collection of necklaces come in a range of prices, so we have something suitable for everyone's price bracket.