Silver Heart Necklaces That Have Stolen Our Heart (for Less Than $50!)
last updated:
Oct 08, 2019
In the 80s, anybody who was somebody wore yellow gold. It was the epitome of ritz, class, wealth, and refinement. By the nineties, silver was all the rage. Everyone wore the cooler cousin to yellow-gold toned works.
The 2000s continued to carry the torch for the grey goddess of the jewelry world. So much so that at some point the percentage change of the cost of pure silver on open markets was higher than that of gold.
However, by the 2010s trends leveled and then shot out in three different directions. One of these directions leads to the creation of these amazing silver necklaces. Check them out!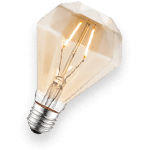 Caring for Your Silver Heart Necklace
Sterling silver is prone to tarnish as is fine silver. The softness of the metal, even when enriched into the sterling alloy, means that it can react with moisture to turn a muddy greenish-black color over time.
Regular care, maintenance, and cleaning can certainly prevent this.
✓ To prevent scratching or scuffing, store your sterling silver pieces inside their boxes and pouches as often as possible.
✓ After wearing your sterling silver jewelry, wipe each piece with a microfiber cloth to remove a build-up of natural oils and environmental dirt.
✓ If your pieces store for a long time, a dullness or tarnish may be evident. You can take this to a jeweler for a proper cleaning if you desire, however dipping the piece in warm water with a mild detergent and gently rubbing it with a soft cloth until the tarnish buffs away will typically do the trick.   
✓ There are silver cleaners available on the market. We, generally speaking, do not recommend these. However, if you do want to use a silver cleaner, make sure you get a quality one and follow instructions for use.
A Note on Disclosure
We have not acid tested the pieces we have included on our list. Generally, we have had a wonderful experience with the sellers, dealers, artisans, and creators we work with and have not felt the need to test for accuracy.
However, this means we do take them at their word and the metal stamps as to the purity of the silver used for the pieces we have recommended.
Finally...
Silver is so very versatile. Unlike yellow and rose gold tones that stay on the warm side of the color scales, silver can lean either way.
The brighter, harsher white tones commonly found in varietals of white gold can be very warm. The cooler, darker greyish tones often associated with sterling silver are often assigned to the cool family of colors.
We have set about beefing up that silver side of our jewelry boxes. To show our love for all things silver, we are sharing our ten favorite silver heart necklace picks. And now for the bonus! They are ALL on Amazon right now. And they are ALL less than fifty bucks each!