10 Pearl Choker Necklaces that Are Perfect for Any Formal Occasion!
last updated:
Nov 12, 2021
There's nothing that speaks more to your soft and feminine side more than pearl choker necklaces. Their classical beauty is unmatched in the jewelry market, as the luster of pearls is something that captures everyone's attention.
If you're on the market for an artisan-quality necklace with a professional and radiant appeal, pearls are your best choice.
We've found several fabulous and distinctive chokers that are sure to add to any outfit. Let's explore some of our favorite choices for the everyday jewelry lover.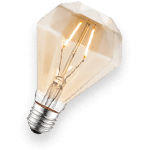 Akoya Pearls
The classic and most common pearls are the akoya pearls. Their size range is generally from 4-10mm. They are mostly of round shape with a reflective luster.
It's easier to find akoya pearls in generic off-white color but there does exist other colors such as silver, lavender etc. for this category of pearls.
This pearl price range is comparatively cheaper than other pearl types due to its wide availability and easier access.
Freshwater Pearls
Freshwater pearls are more popular for their baroque shapes. When it comes to options in terms of size and color, freshwater pearls offer more options compared to akoya pearls. Its colors are usually natural pastel or white.
It has fewer lusters compared to the other pearls. Freshwater pearls are suitable if you are looking for an affordable pearl choker. Also for DIY pearl chokers at home, you can try with freshwater pearls.
These are some of the largest pearls ranging from 5mm to 12 mm. For your choker centerpieces, freshwater pearls would look more apt rather than other pearls.
Tahitian Pearls
They are what we term as 'dark, exotic pearls'. The reason is its unique black color. When your jewelry has Tahitian pearls, it is automatically considered a rare or exotic piece. These are some of the most valuable and rare pearls.
You will find plenty of colored Tahitian pearls with black being the most popular one. If you want different colored Tahitian pearls, it would be quite difficult to find and you would have to make them customized.
What we love about Tahitian pearls is the variety in their shapes. It comes in shapes of drops, baroques and ovals, all of which look great as neckpieces.
South Sea Pearls
The largest sized pearls are south sea pearls. Their size ranges from 8mm to 18mm. Because of its size, you can safely assume that it would look great on a choker if the patterns are spread alternately.
South sea pearls look great as statement necklaces and we feel it's a good choice for pearl chokers as well.
If you want perfectly round-shaped pearls, south sea pearls would probably not be your best option. For its large size, it's difficult to find perfectly round shaped South sea pearls.
Frequently Asked Questions
q:

What is the highest quality pearl?

a:

Interestingly, did you know that there isn't a specific grading system used to evaluate pearls as there is for gemstones?

What makes pearls so unique is that the processing company, farmer, and vendor all affect the cost of a pearl. Every single one is unique and needs to be evaluated independently per vendor.

When you start shopping for pearls, you're going to want to find a vendor's AAA-grade pearls, as they are the highest quality. With that said, one vendor's AAA pearl could be another vendor's AA grade.

By doing a significant amount of research to find the most reputable vendors in your area, you can easily find the highest quality pearls.

In general terms, the most sought-after type of pearls are those cultivated from the Golden South Sea and White South Sea. They're not only the rarest but are also some of the largest and most lustrous pearls on the market.

Cultivated from saltwater, they're primarily found in white, silver, and cream colors, with sizes ranging from eight to 20mm.
q:

What does a pearl symbolize?

a:

The most common symbolism for pearls is wisdom, often said to bring serenity to the wearer. This feature is likely due to the pearls' subdued coloring and natural luster that set them apart from other embellishments.

Their natural white and cream colors also relate to purity and integrity, speaking to the feminism behind a pearl.

Many cultures believe that those who wear pearls have gained their wisdom through experience. Some groups think they can bring about prosperity and good luck, making them a remarkable gift.
q:

How do you know if a pearl is real?

a:

Another fascinating feature of pearls is how they're tested for authenticity. As one of the most commonly faked pieces of jewelry, pearls have a unique natural design. Most often, people will test pearls by rubbing them along the front of their teeth.

When rubbing, you'll be able to tell if the surface feels gritty. Gritty pearls are genuine, whereas simulated pearls are smooth.
q:

How to take care of pearls?

a:

Knowing how to take care of pearls is the most important part of owning them. To keep them in their best condition, they require a lot of care. First, you'll want to ensure you wipe them with a soft cloth every time you wear them.

If you clean them, simply use a damp cloth and ensure they fully dry before storing them. It can also be beneficial to take pearls into your jeweler for an annual inspection and professional cleaning. Above all else, keep all perfumes and creams away from pearls, as astringents can permanently damage them.

Unlike other types of jewelry, it's commonly known that pearls look and feel their best when they're worn often. When against the skin, your natural oils are absorbed into the pearl and add moisture. The more they're worn, the more lustrous and expensive they'll look.