Treasure Trove - How to Store Jewelry Safely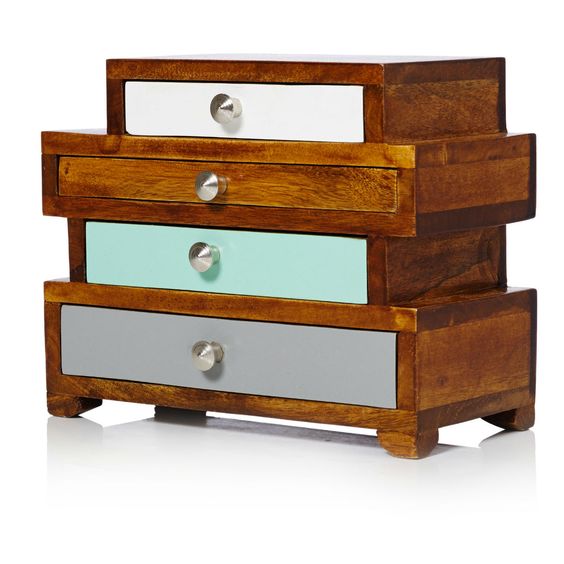 Like me, you are probably really proud of your jewelry collection – some pieces may be of a premium quality that you saved up for, and other pieces may have some real sentimental value.  You will certainly want to avoid getting your grandmother's necklace tangled up with that special necklace you saved for months to buy. So if you want to keep your precious pieces safe and in good condition, you should learn to store jewelry the right way.
How to Store Jewelry
If you want your jewelry to stay in tip-top condition for many years in the future, it really does need to be stored properly. This will avoid it becoming damaged, or even worse, lost or stolen because it wasn't stored securely. But follow some simple guidelines to store jewelry safely, and you will be wearing your treasured pieces for many years to come.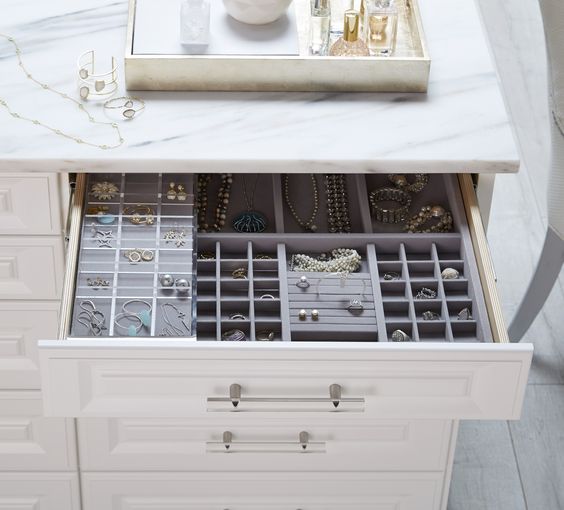 If you have a jewelry box, make sure you keep it as organized as possible. If your pieces are all nicely arranged, then there is little chance that they will all become tangles together into one huge jumbled jewelry ball. Once they get all tangled together, it can be nearly impossible to separate them again. And when jewelry is tangled together, it becomes tarnished much more easily. So spend a few minutes every couple of weeks, to organize your jewelry box…it will be a few minutes well spend.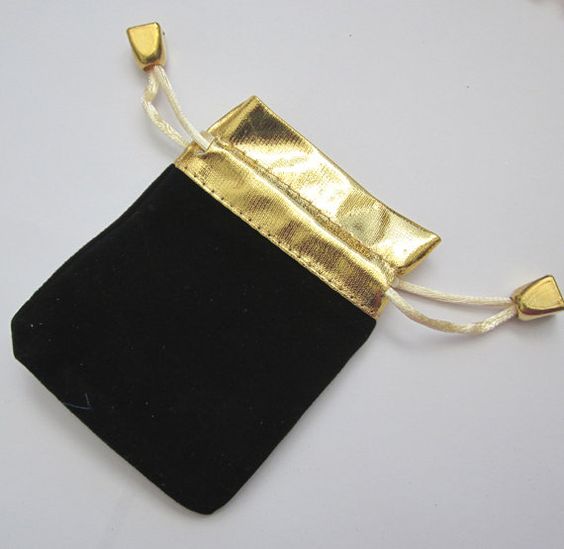 You should take extra care when storing your more valuable pieces of jewelry and they may be more fragile than your costume pieces. For example, gold is quite a pliable metal and can get scratched or dented, if it is not stored properly. To avoid any damage, keep your gold jewelry in its original box, or in individual cloth bags. Silver jewelry is very susceptible to tarnishing, so it really should be kept in a completely dry environment. There is a tarnish-proof cloth available to store silver jewelry, that will protect it from moisture in the air. Gemstones like diamonds should be stored separately from your other precious jewelry, as they are such a hard surface, they can easily scratch the malleable silver and gold.
If you have any very valuable pieces of jewelry and want to keep it secure, consider a home safe that is well concealed. Never leave your valuable pieces of jewelry out in plan view if you can help it, keeping them locked away, will keep them out of the clutches of an opportunistic thief. If you are really worried abour heirloom jewelry, you may consider a safety deposit box at your local bank.
Interesting Ways to Store Jewelry
Now that you know how to store your jewelry safely and securely, why not have a little browse of pinterest and such, to check out some cool and interesting ways to store and display your favorite pieces. For example, why not create your own jewelry tree, they are a lot more simple to make than you might think.
A jewelry tree of your own design can be created by twisting strands of craft wire together to create a trunk and branches, make sure you wear gloves when you do so. At the end of each branch, pop on a small ball of modeling clay that will harden, and will also cover the sharp edges of the wire. To finish off your tree, spray with some metallic spray paint and secure in place either in a vase full of pebbles, or attach to a wall. And now it is ready to display all of your favorite jewelry pieces.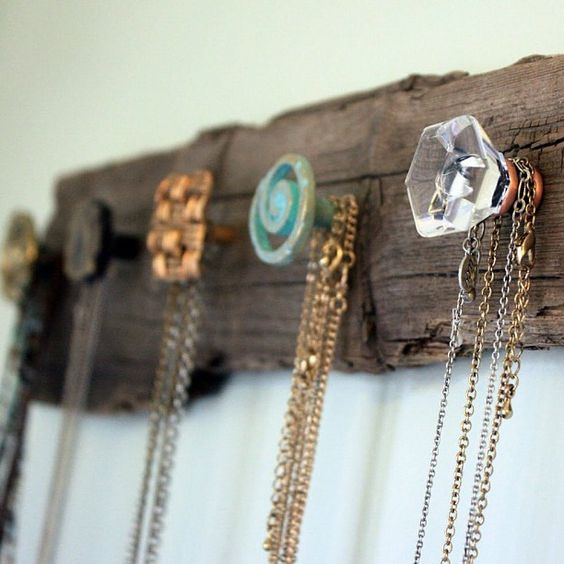 For the jewelry you wear every day, a great way to store it and to find it easily, is to pop some interesting and unusual drawer knobs (which you can pick up for next to nothing) into an old piece of unused wood. And just like that, you have a great place to hang all the pieces of jewelry you wear every day. For a really eclectic look choose handles in different colors and shapes, and you will have a feature display that barely cost you anything to make.
If you store your jewelry in an interesting way or have made your own display, why not share it in the comments section below.