Gold and Silver Jewelry - How to Combine Them
Marianne 26 Feb 2020
6232
One of the oldest questions in the jewelry fashion world is: "Is it okay to combine gold and silver jewelry?". In fact, this question might be as old as the infamous "Who came first? The chicken or the egg?" question. In the old days, wearing gold and silver at the same time was considered as a fashion no-no, and women avoided mixing these two metals in the same outfit. But now, when the rules have changed, one would think that mixing the two is acceptable. Well, is it?
Even though the metal mixing rules have changed, and are not as strict as they used to be before, figuring out how to combine gold and silver jewelry is still of an issue for most women. It is not that easy to wear both and look stylish, right? Today, I am here to let you in on a few secrets that will help you mix these two metals, and create a look that will definitely turn some heads! And when you master the metal skills, you can look for inspiration in our "The Most Iconic Film Jewelry" article.
First of all! Your Wedding Ring Doesn't Count!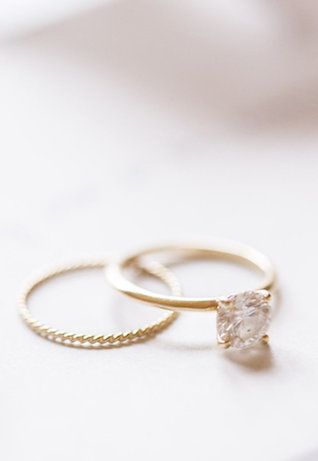 Most women think that, because they have a gold wedding ring, they are limited to only gold jewelry for eternity. Or, if they have a silver wedding ring, the only metal they will ever wear has to be silver. This is so not true! Your wedding ring does not count! It doesn't matter what color it is, it doesn't have to be considered at all.
Don't Go Nuts About Hardware Color Matching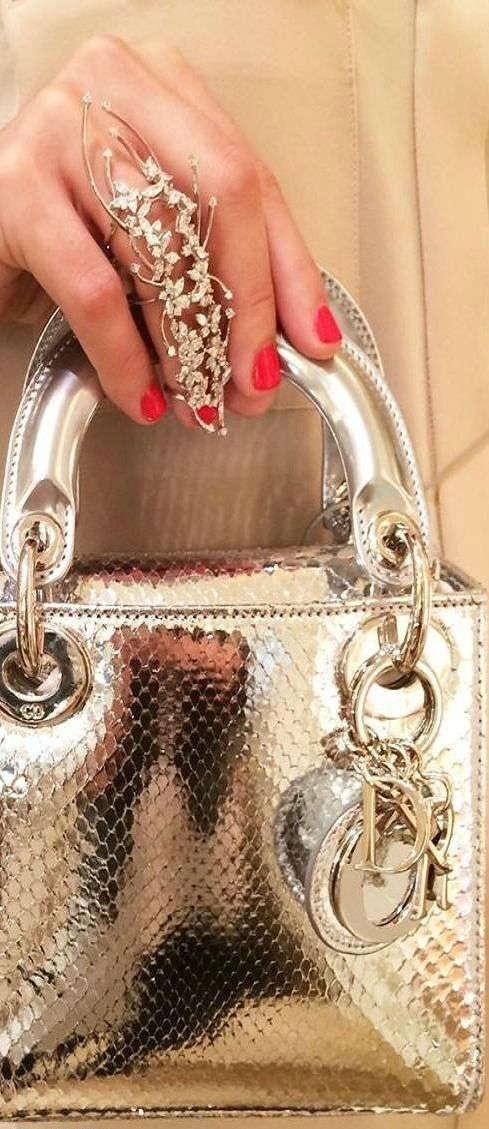 Going crazy about hardware color matching is simply not worth it! No one said that you have to match your jewelry with the belt buckle or hardware on your purse. Of course, you can if you want, but no one will give you the bad eye if the colors are not matched. If the idea of making the perfect color combinations with your jewelry and the rest of the hardware on you makes you want to go crazy, just skip it! Or, avoid wearing bags and shoes with oversized and shiny hardware.
Gold and Silver Jewelry Should Have a Similar Style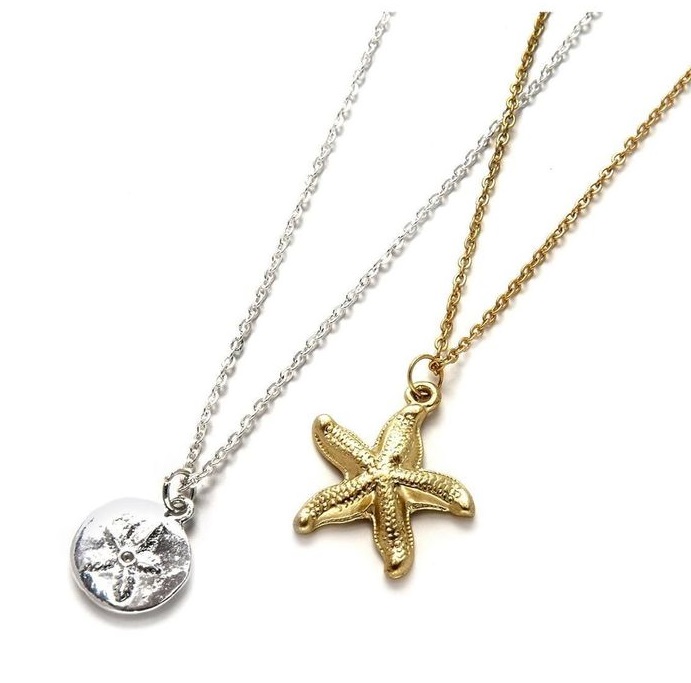 A perfect way to make your gold and silver jewelry combination jaw-dropping is to make it look like they came from the same set. Meaning, if you are not able to match them by color, try matching them with the design style. They have to look like they aesthetically belong together.
How to Combine Gold and Silver Jewelry
In order to make your gold and silver jewelry combination stylish, you have to have in mind that the combination has to have a purposeful look. It must not give a feeling that you've done it by a chance. I will suggest three outfits, together with some tips, which will help you create a perfect combination of these two metals.
Try Wearing At Least One Piece That Comes With Both Metals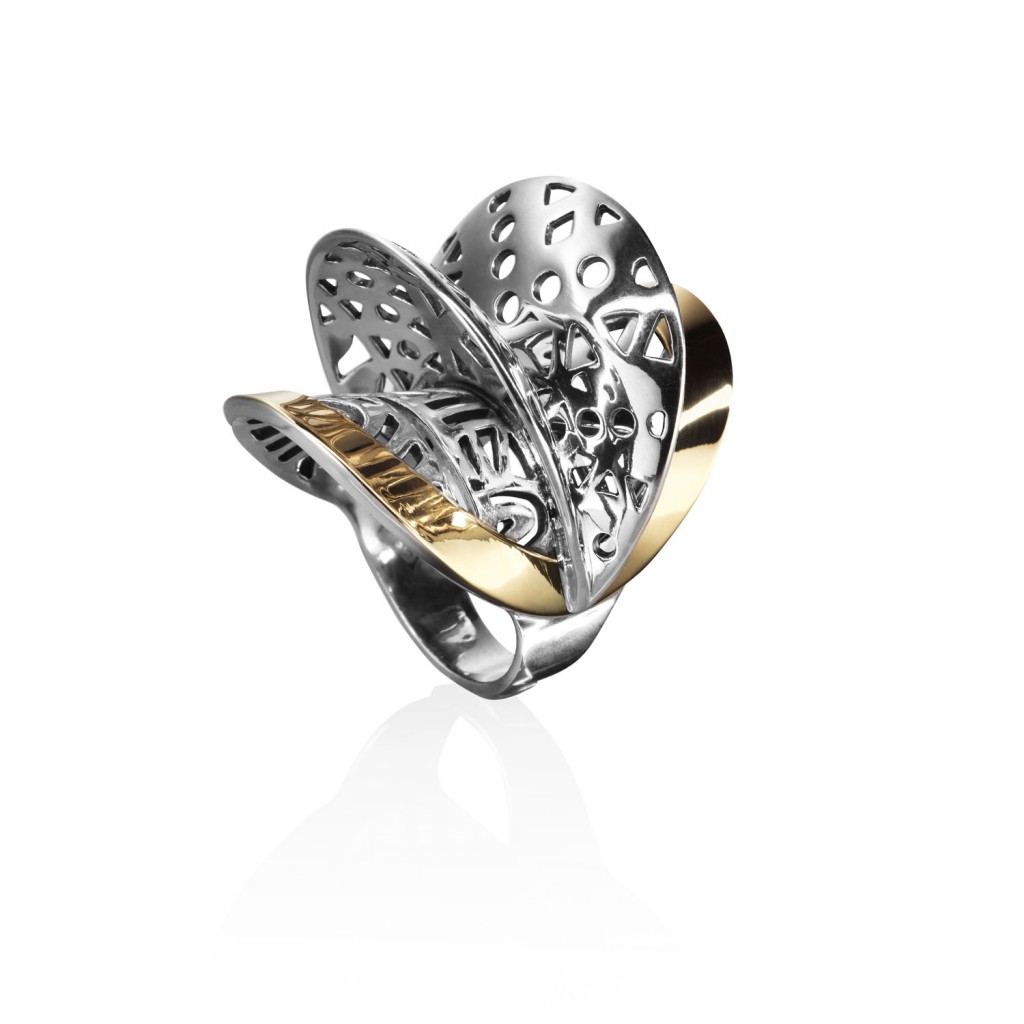 The easiest way of combining gold and silver is to wear at least one piece that comes with both gold and silver on it. For example, if your necklace already has these two metals combined, you can go wear silver earrings and a golden bracelet. Wearing an already combined piece allows you to go in either one direction or both. Both gold and silver are there, and your look doesn't appear like it's out of balance. Pretty practical, isn't it?
Stack the metals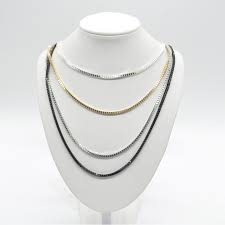 You can also try wearing layers of two metal colors in one place. For example, wear a few layers of silver-colored necklaces and then add one that is in gold color. Or, try wearing a silver colored watch and a gold bracelet. By doing this, you are combining two metal colors successfully, and you have opened the door for wearing shoes and handbags that are with different metal color hardware. But, as I already mentioned, thinking too much about this is unnecessary and simply not worth it…
Add a Third Color Into the Equation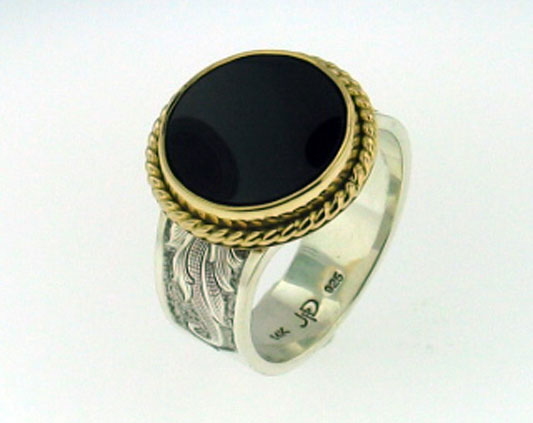 you can add the black color. How? Easy! Try wearing a golden necklace,  in a combination with a silver bracelet, gold and black earrings, and a gold-black-silver cocktail ring. Believe me, your appearance will have a more cohesive look with black color acting as a binder for the two different shades of metals.
In the End, It's Only Your Choice
Well, now that I have explained how you can combine gold and silver jewelry, it is only up to you to accept my advice or not. No one is saying that these two metals can be mixed or can't, it is just a matter of personal opinion. My personal opinion is that you can mix the two colors, but only when you think that there is need to include them both in your outfit and that you have to do it in a way that makes sense.