How to Choose the Ideal Wedding Jewelry
Marianne 10 Mar 2020
2920
Okay, now that you had your fun while finding your perfect wedding dress, it's time to have some more fun and find the thing that will make your complete appearance shine, yes, we are talking about the Ideal Wedding Jewelry.  Time to deal with the gems! And speaking of gems, you can also check out our Hottest Gemstone Jewelry Trends 2016 article.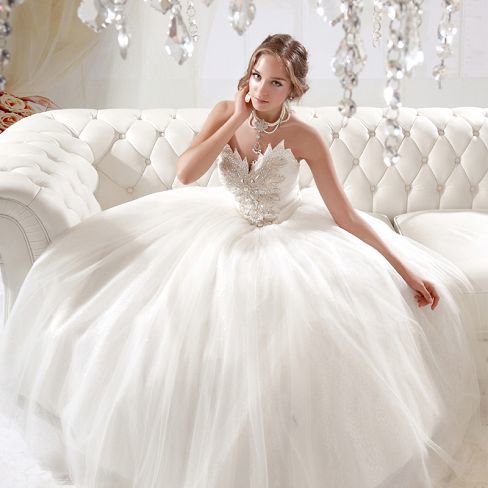 Picking the jewelry that matches your wedding gown can be easy if you remember the most important rule: DON'T OVERDO IT! I know how tempting the bling can be, but have in mind that this day is all about you, and you want the girls to talk about how YOU looked great, not just your jewelry. If you want to look like a queen on your big day, and not like you grabbed something on the go from the queen's jewelry case, follow our easy tips and you will look beautiful!
Match the Shades of Metals  With the Shades of Your Gown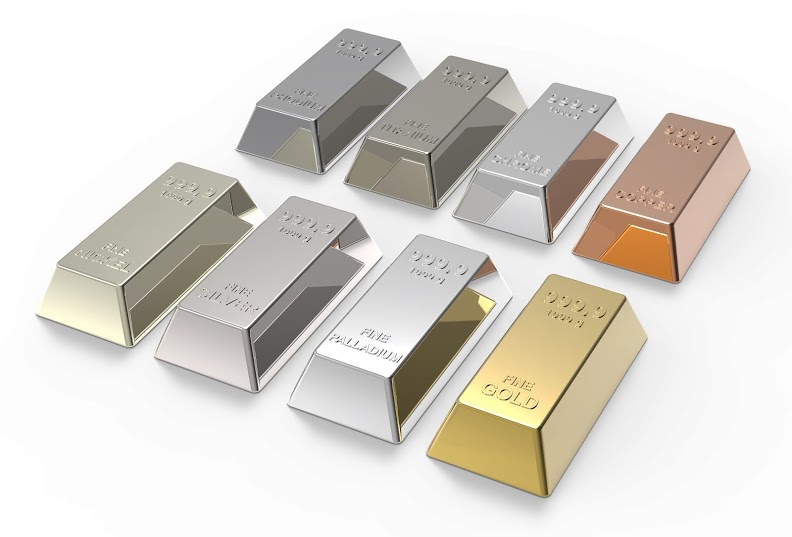 When on the quest of finding the perfect wedding jewelry, it is important to know what shade of metal goes with your gown's white tone.  Here are some basic examples:
 Ideal Wedding Jewelry for Each Dress Shade
White Wedding Dress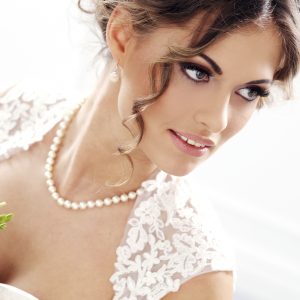 When wearing a bright white wedding dress, having yellow gold is not such a smart idea because it simply doesn't match the shade of the gown. A much better choice would be to wear platinum jewelry or white pearls.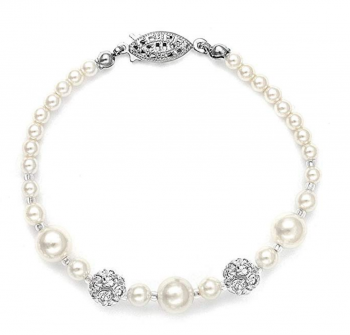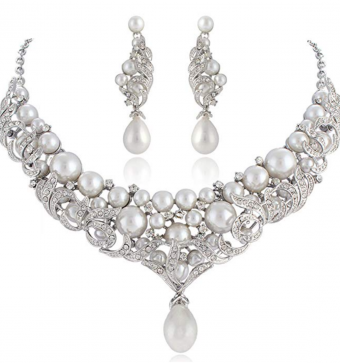 Diamond-White Wedding Dress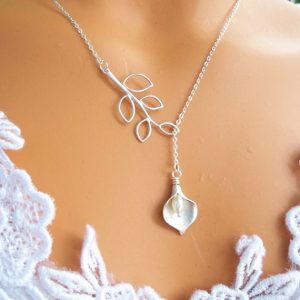 This slightly "not-white" color of the gown goes great with silver and even gold. You can also choose pearl and rose gold jewelry as well.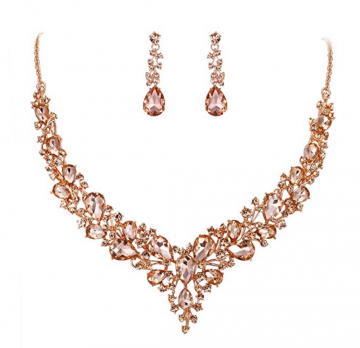 Ivory Gown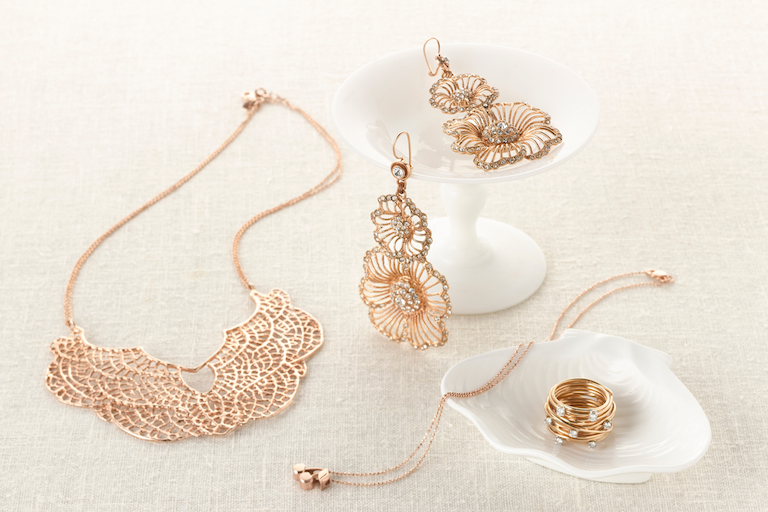 If your wedding dress is in the light white, soft candlelight shade, and if like most models, your gown also has yellow undertones, the perfect choice for your big day will be gold jewelry. It will accentuate the gentle shade of your beautiful gown.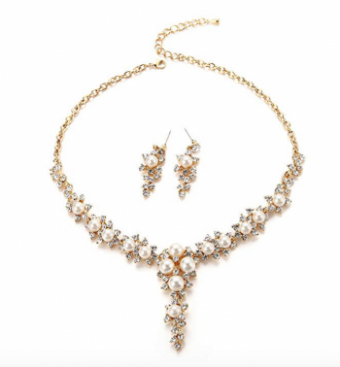 Have Your Décolletage in Mind As Well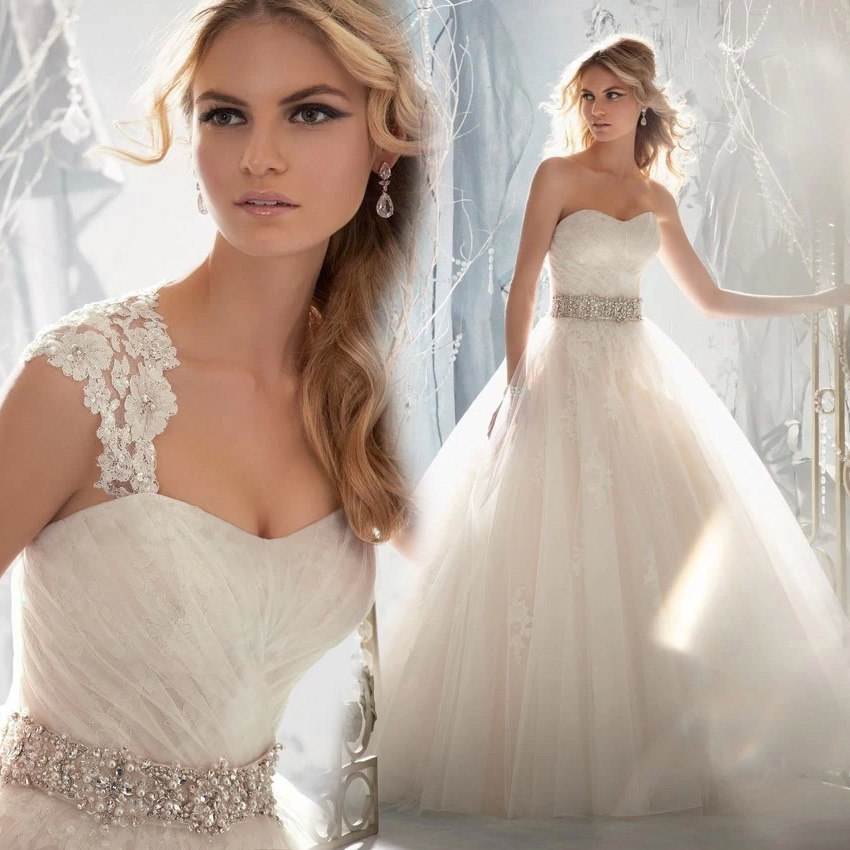 When you want to highlight a unique feature or give your wedding dress some character, you have to try and pair the style of your neckline with the proper jewelry. We offer you suggestions for some basic examples:
Strapless or Sweetheart
If you want to be slightly different from other brides, you should try wearing chandelier earrings and skip the necklace. For a refined look, choose clear crystals, or spice it up with light colors. You can choose a color that matches the bridal bouquet flowers, or wear meaningful gems such as your birthstone.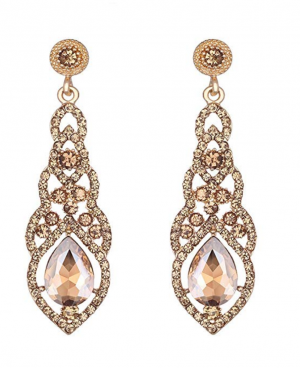 Get this chandelier earrings here
But make sure that the earrings don't match the beautifications on your wedding dress because you don't need to over-match it!  If you're interested in having a fresh, flirty look, try adding in your hair a few small silk or fresh flowers. This way, you will have an organic, soft appearance.
In the case you are more of a Vintage elegance person, you can try the '20s-inspired feather barrettes or a bracelet that is made in Art Deco-style.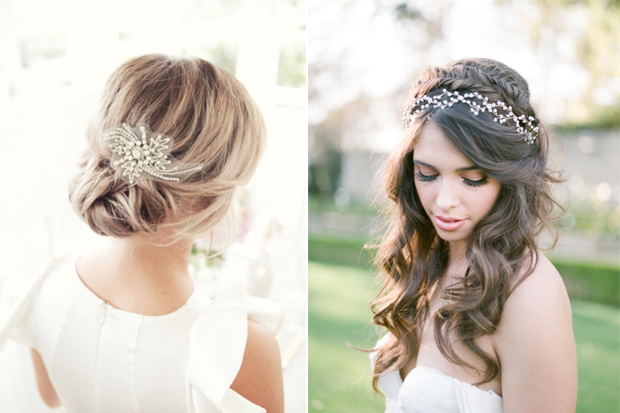 Friendly advice: If your wedding gown is already vintage style, you can take a modern approach by choosing the wedding jewelry that will add unexpected contrast.
V-neck
When you decide to have a dress with a V-neck, know that your decolletage will scream for beautification. A quite elegant approach would be a not too complicated pendant on a thin chain. For a classically charming look, choose double- or single-stranded while pearls. In the case that you dare to go for a decadent look, the perfect combination would be a choker with a crystal, matched with the earrings of course.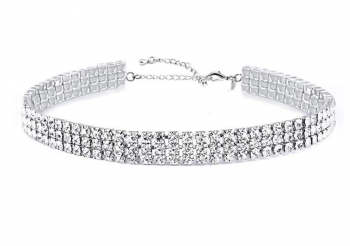 Reverse Halter or Classic Halter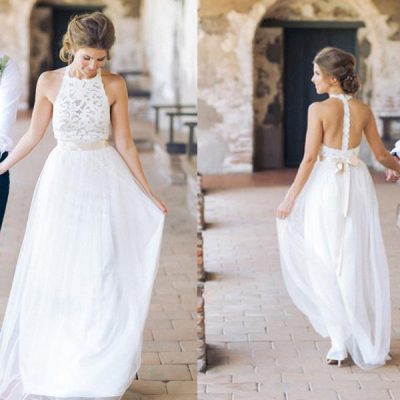 A perfect way to give some extra shine to a halter gown is by dressing up your tresses. It goes great with both the sleek bun or loose ponytail hair style. Adding upswing to your wedding outfit can be greatly achieved with headbands.
However, if this is not your thing, you can use entangled crystal hairpins to add a sparkling touch to your hair. If your hair has thinner locks, or you have shorter hair, you shouldn't use more than two or three hairpins to achieve the shine effect. On the other hand, if you have a curly mane, no more than seven hairpins would be perfect.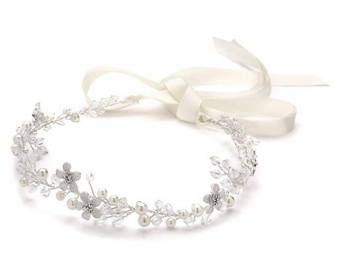 When Not Sure What to Do, Go Traditional
When finding your perfect wedding jewelry is becoming an impossible task, and it turns out that finding the right gown was much easier, remember that one jewelry tandem that has proven itself to be timeless: just combine diamonds, or crystal drop-earrings with a super-fine necklace, like a diamond pendant choker, or pearl necklace!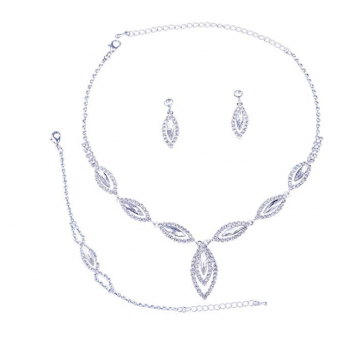 Be Yourself
In the end, the utmost important norm of them all is to pick the jewelry that reflects your personality. If you just don't feel okay with oversized chandelier earrings hanging from your ears… Forget them! Stick with the studs!  Just make sure that you feel comfortable with your jewelry when the big day comes, and you will shine like a diamond.