Pearl Earrings: Top 15 Best Looking Earrings to Own
Among the many jewelry trends, there is one which never fades out. Pearls are one of the sophisticated and classic jewels. They can be worn at any time of the day, not only for red-letter days, as there are so many styles.From time to time we have seen how fashion designers reinvented the trend of wearing pearl earrings.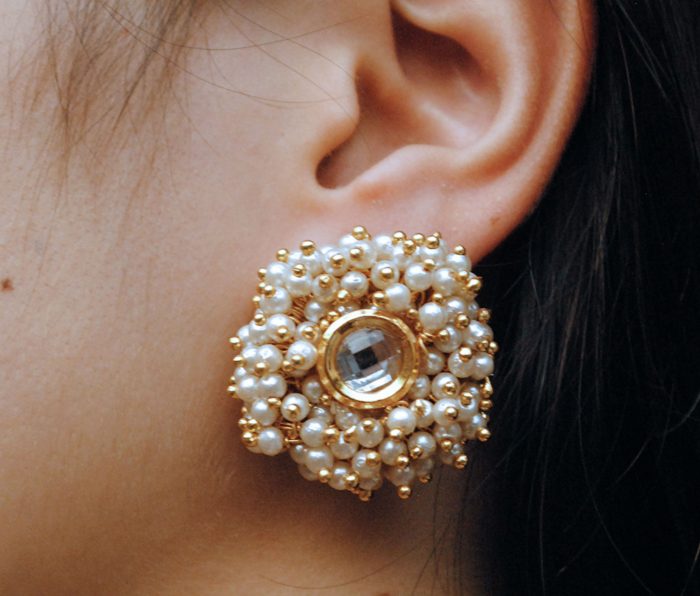 At the Balenciaga couture fashion show for Fall/Winter 2016, we could see some mega pearls statement earrings. This trend definitely forecasts that pearl earrings and jewelry are timeless, regardless of which time of the day are we.
Let's see what the trendiest and best pearls earrings we can wear in the year 2016.
1. Stud pearl earrings
Because studs are tiny, they look good, are comfy to wear and they are trendy. There is a general thinking that wearing pearl earrings everyday matter is a fancy thing.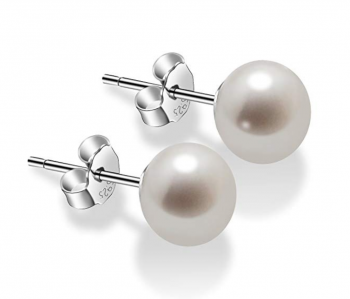 Actually, these tiny stud earrings make you look chic and classy, even though your day is hectic and earrings are a simple accessory to brighten up the set you are wearing.
 2. Classic styled pearl earrings
There is one earrings style that is a must have in every woman's jewelry box. That's the classically styled pearl earrings. In every woman's life, there are those events, like a business dinner, family gathering or any official event that requires a nicely done, formal outfit with suitable jewelry.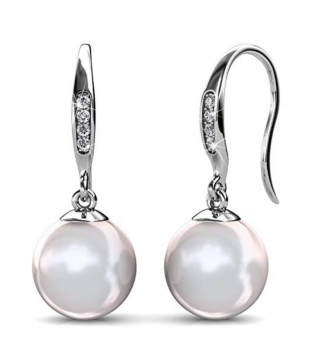 A classical pearl earring makes the difference, that perfectly accessorizes the outfit and is always a top hit.
3. Chandelier
Some occasions require different earrings styles. Let's say, to an evening with colleagues, friends in a friendly environment, like at a lounge or a club the outfit is different, as well the jewelry.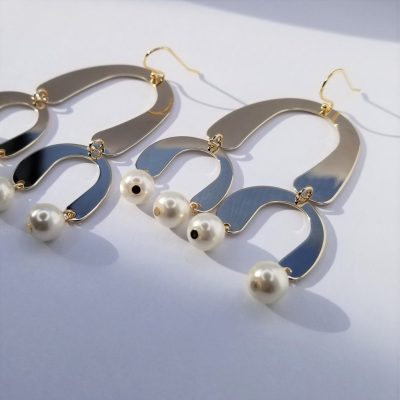 A beautiful chandelier pearl earring with a cocktail dress or an embroidered jacket is the perfect evening wear, whether we speak about a drink with friends or a meet-up.
4. Drop pearl
There are those earrings styles that look good, they are neither too much but aren't so that simple one cannot observe as well. Just as the drop pearl earrings, which is both classy and wearable, in terms of wearing pearls in an everyday routine was never easier.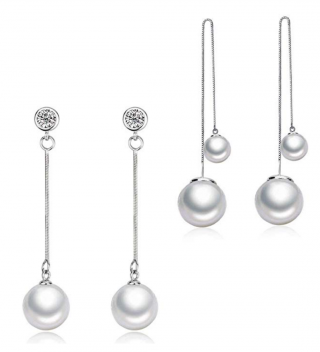 What's great about drop pearl earrings is that they look gorgeous with everything without any effort.
5. Statement

Statement earrings can be tricky. When wearing statement jewelry, must pay attention to what you want to emphasize on your appearance. A well-chosen statement earrings can define your outfit that makes you chic and stylish.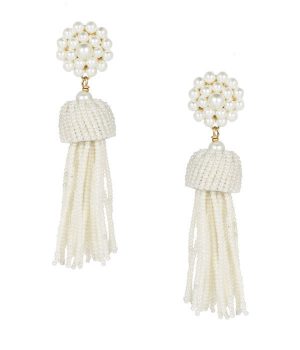 Tassel earrings is statement jewelry from the start, but combing with pearl brings the jewel to the highest level.
6. Boho pearl

When we mention boho jewelry, we instantly think about summer and long trips. What's great about boho styled jewelry is that even if you wear a printed skirt or top, and colorful earrings, the whole set won't create a misunderstanding, because bohemian is a style.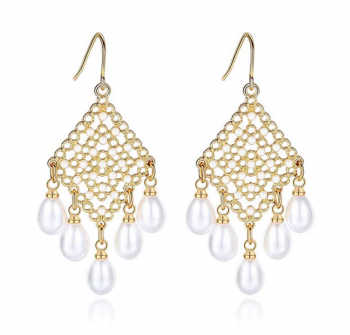 Pearl boho earrings effectively are special, because they are different like the others and add a plus value which makes the whole look fabulous.
7. Colored

What makes pearl earrings classic is their color. There are days when doesn't want to wear anything fancy, but at the same time desires something colorful. For these days, colored pearl earrings are the most perfect jewelry.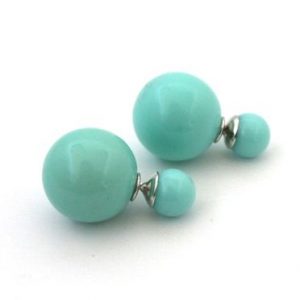 They come in different colors, from pale pink, green, blue to gray to harsh pink exist anything, the choice is yours.
8. Vintage pearl
Vintage is a very popular trend, being still popular in 2016 as well. To own vintage jewelry means the wearer is extremely lucky and has got something in their pocket.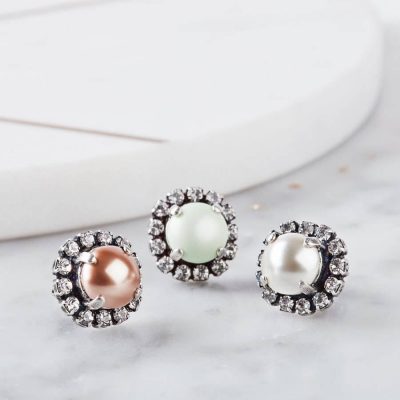 But to own vintage pearl earrings really makes the difference, because the jewel is special. It has its own history, it could have meant much in the past for someone and all the details with the appearance make it being special.
9. Teardrop pearl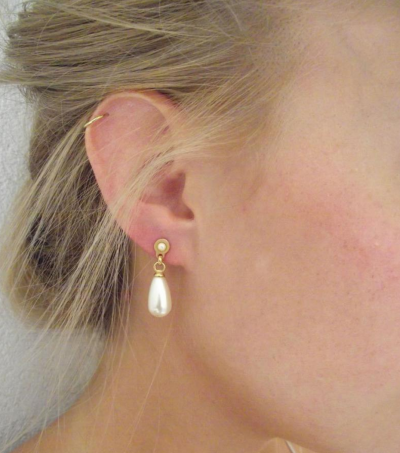 A must have and good looking earrings is the teardrop pearl earrings. As it perfectly fits the face line, the teardrop pearl earrings is a superb match for dresses.
10. Pearl cuff
Certain jewelry looks good only with a limited style of outfits. Cuff earrings are in this category. As they look edgy on one's ear, these earrings can be stylish in the same time, as emphasizes heavily the ear.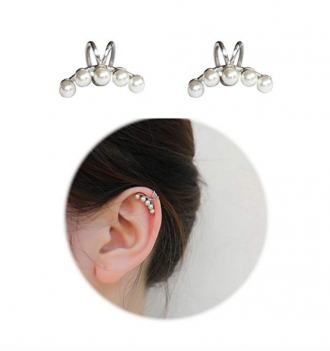 A combo between pearl and cuff earrings sounds interesting but brings an exciting contrast.
11. Double Pearl Earrings
Double pearl earrings are interesting yet cute jewelry. It's being called double as I have two parts, a smaller outside and a bigger one inwards.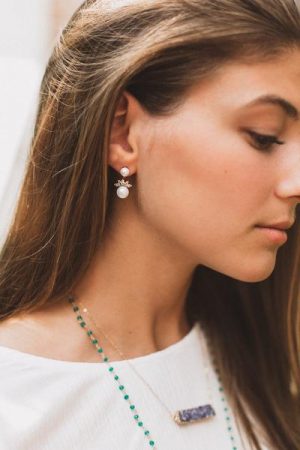 As it is a double pearl earring, it can be bravely worn to both formal occasions and on a daily basis.
12.  Pearl Hoop Earrings

Hoop earrings are basic and classic jewelry, that was a signature trend back to the '80s. Nowadays, this style is back on track and some jewelry designers start to rethink the good old style with a twist, like adding pearls to the hoop.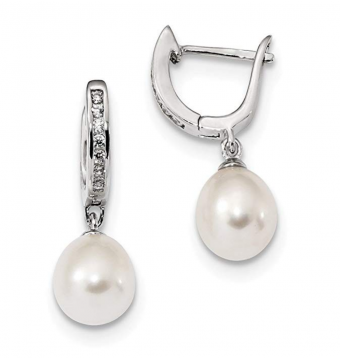 The reason why so many women still love the hoop earrings is that they are classic and chic with anything.
Take a look at cartilage earring (hoop) we reviewed, and learn what are the top picks in 2019.
13. Dangle
One of the most popular styles is the dangle. It differs from the delicate drop pearl earrings, as the main aim of the dangle earrings to show how beautiful the dangled pearls are and to spice up the outfit.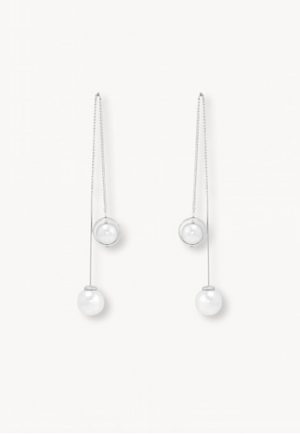 A dangle styled pearl is always a good idea and one can never make a mistake with it.
14. Cluster

Perhaps one of the hottest trends is cluster pearl earrings.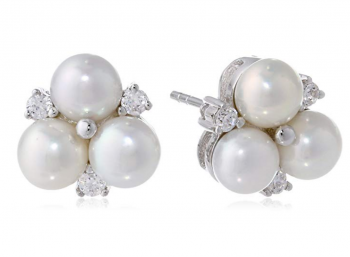 What makes it beautiful is the way how the pearls and gems are put together.