Hottest Gemstone Jewelry Trends 2023
Marianne 06 Apr 2021
6557
Whether we are talking about a colorful stone, a peculiar design, or maybe an unusual cut, the gemstone jewelry I will talk about are definitely the ones to be expected for 2016. And having one of these will surely turn many heads. Also, if you want to impress someone with your old ring, but with a new shine, you can check out our How to Give a New Shine to Your Old Jewelry article.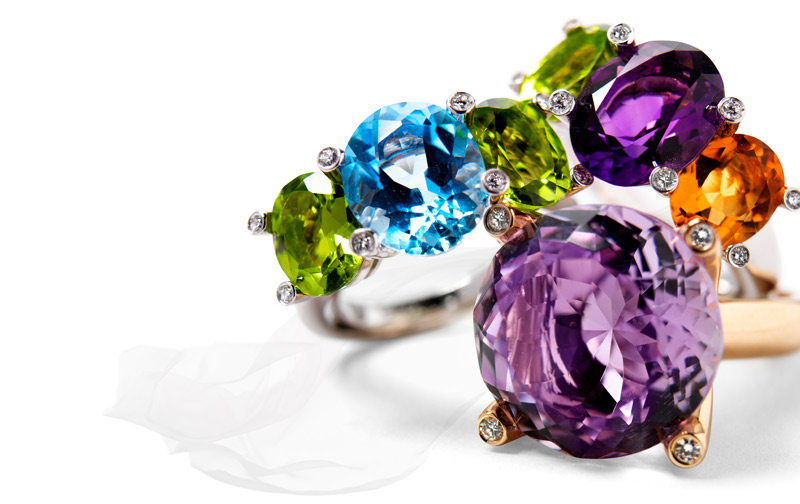 When it comes to jewelry trends, even if you have the slightest knowledge of the jewelry fashion trends, you remember that last year it was the year of the colored gemstones. You must have noticed that there wasn't a single jewelry store with an achromatic arrangement. They were all an eye-catching shiny palette of mesmerizing colors. According to Bonhams, in the last 10 years, the colored gemstone jewelry prices have skyrocketed and recorded a breathtaking 2,200% rise! It seems that people are totally done with traditional white diamonds. Well, at least for now they are. We all know how fashion trends go round and round.
Colored Gemstone Jewelry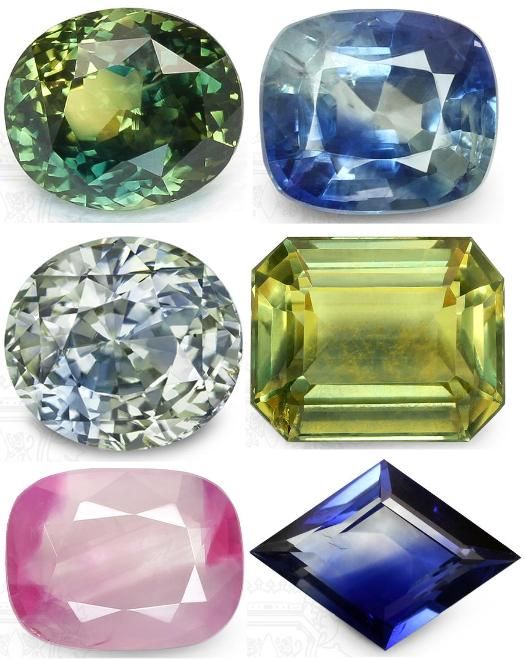 Colored gemstones were unbelievably popular last year, whether we are talking about multi-colored gemstones or colored diamonds. Almost everyone who wanted to invest in fine jewelry chose colored gems.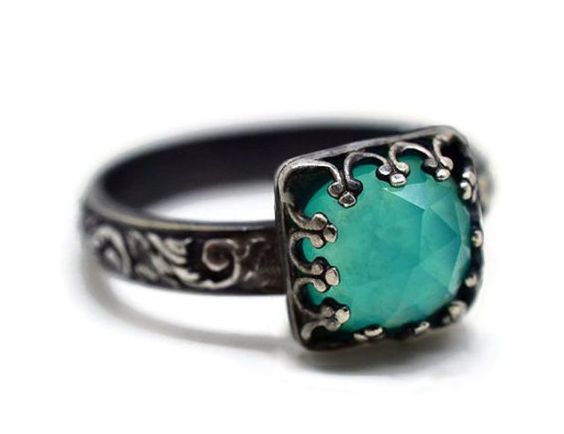 Blue Opal Gemstone Jewelry
The most desired ones (and we can all definitely see why) were blue opals. Like this Peruvian Blue Opal ring. It looks so mighty and like it came from the dark side of another planet!
Aquamarine and Turquoise Gemstone Jewelry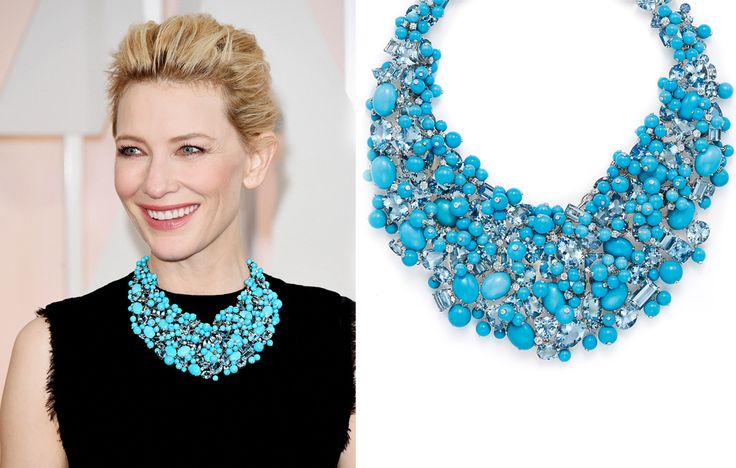 The Tiffany Blue Book collection clusters of aquamarine and turquoise. They were noticed on Cate Blanchett's neck at the Oscars. And, if I may add, Cate has made a perfect choice! Just look how great they go with her eyes and add a dose of freshens to her black outfit.
Paraiba Tourmaline Gemstone Jewelry
And the Paris Couture Week wonder, the Paraiba tourmaline set in a Chopard ring.
Gemstone Jewelry Trends That Are Coming
That was last year, but what about this one? Our predictions are that the entire 2016 will be in a sign of rough textures and cuts, and organic shapes. Also, it will be interesting to see how new, unusual stones take the spotlight in the world of jewelry fashion. We have to admit that people have become more aware and that they accept these stones more now. The personalized jewelry is a huge hit now and the demand for it is on a rise, making people think that having a stone that represents a certain personal statement is very attractive.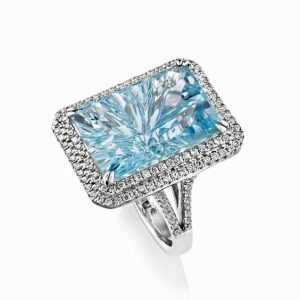 This also goes for gemstones that are not so famous. A perfect way to make a personal statement is to take a lesser known stone with an unusual cut instead of a traditional cut. My favorite example is the large aquamarine cocktail ring by Sheldon Bloomfield. Here you can see that the stone has a traditional shape, or does it? If you take a closer look, you will notice that it comes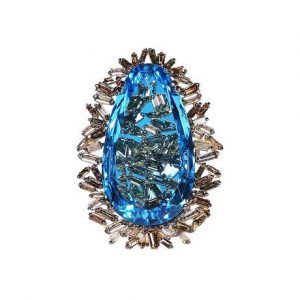 with unusual facet work underneath it.
New Designs
This year will also bring some new jewelry designs, for example, ass you can see on the picture, the smaller gemstones tucked below the main, bigger stone. You will also see designs that incorporate a layer of transparent stones like quartz and topaz over clusters of baguette diamonds, or round brilliant, like in Suzanne Kalan jewelry collection.
Golden Cage with Gemstone
Here you can see a golden cage with trapped pearls inside, and this beautiful piece comes from Melanie Georgacopoulos' Caged collection.
Unusual Cut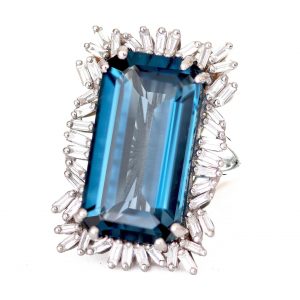 Yet another unusual design can be expected this year, and it includes overprotective settings. For example, the Kiki McDonough's Luna collection, where you will see designs that come with unusual cut gemstones, wrapped inside a diamond-set, fronds of metal.
Glass Case
A design that will also be a definite trendsetter, includes colored gemstones or diamonds, set in sapphire glass cases, like in the Moritz Glik's latest line.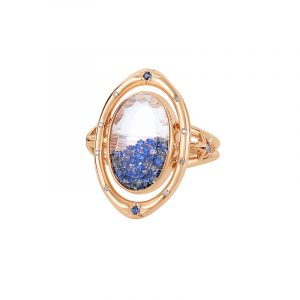 For the summer season, which is basically at our doorstep, you can expect yellow hues of sapphires, citrines, and diamonds to be quite popular.
So, if you want to have a trendy piece, try to find fancy colored diamonds, colored gemstones with interesting cuts, or old mine-cut diamonds. At the end, all that is left to say is, this year, whether your choice of gemstone jewelry will be one of nature's wonders, the colored gemstones, or white diamonds, the most important thing to remember, beside the legendary Marilyn Monroe's sentence "Diamonds are girl's best friends", is to choose jewelry that will make you feel really good about yourself, desirable, and make you stand out of the crowd.