Our 8 Favorite Pura Vida Bracelets in 2023!
last updated:
Jul 19, 2021
Pura Vida bracelets are the perfect way to tell the world that you love the idea of a relaxed beach-inspired lifestyle.
Their collection of authentic, artisan-quality pieces has taken the casual jewelry industry by storm. With an assortment of stunningly designed accessories from designers worldwide, it captures the true essence of life's little pleasures.
Jewelry lovers on the hunt for the perfect accessory that shows they're interested in living life to the fullest will love these styles.
Let's explore some of the most fabulous Pura Vida bracelets that are designed to impress anyone and everyone.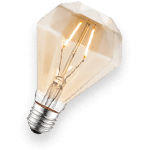 Brand Background
Pura Vida is a California-based handmade company that specializes in making bracelets. The products are mostly made of woven strands with charms in some of them. Pura Vida makes bracelets that are socially responsible.
Some of the profits from sales are spent on doing charitable works as well. The concept of Pura Vida comes from a Spanish word that means 'Pure Life'.
The Story
The bracelets' idea was originally from Costa Rica, which the founders' Griffin Thall and Paul Goodman discovered back in 2010.
These fashion accessories gained popularity when a number of celebrities were seen sporting them. Since then the company has sold over 2 million bracelets.
Frequently Asked Questions
q:

What do the Pura Vida bracelets mean?

a:

Pura Vida bracelets are a brilliant brand with many meanings behind each of their pieces. Their jewelry is designed to capture the true essence of tropical vacations, accentuating the laid-back lifestyle of the islands.

With their pieces, you can bring positive vibes with you everywhere you go, offering pure life and pure happiness.
q:

Why are Pura Vida bracelets so popular?

a:

The popularity of Pura Vida bracelets is likely due to how their pieces are manufactured. Every item has been independently designed by artisans worldwide, offering a vast collection of artistic accessories.

Instead of mass-marketed designs, you'll have a unique piece that's sure to showcase your personal style.

Also, the company works with a wide assortment of charities to help spread love around the world.
When you purchase a bracelet, you'll be contributing to a better planet.
q:

Can you wear Pura Vida bracelets in the water?

a:

The majority of Pura Vida bracelets are specifically designed for water activities. You'll find some of their more delicate materials, such as braided textiles, are covered with a wax coating for water resistance.

It's best to look at the care instructions for your specific piece to know if it's water-safe.
q:

Do Pura Vida bracelets last?

a:

Pura Vida bracelets are designed to last, especially some of their more luxurious options. You can guarantee your favorite accessories can withstand plenty of wear and tear over extended periods.

With some of their more sensitive materials, like polished metal, proper care is essential to prevent tarnishing.
Finally...
Pura Vida is a company that exists to create awareness for different causes. Not only do they provide great pieces with superior value, but also they are giving back to society and the environment.
We think getting a Pura Vida bracelet is always a good investment because of the values they stand by.