Our 7 Fave Saint Christopher Necklaces to Gift!
last updated:
Aug 02, 2021
Travel is something that everyone desires, whether it's to an exotic destination for vacation or to see our loved ones.
With a Saint Christopher necklace, you can protect yourself while traveling, making him one of the most popular patron saints.
From a fashionable standpoint, these necklaces offer vintage and authentic appeal that you aren't likely to find elsewhere.
These styles are undoubtedly iconic whether you're shopping for a stunning religious symbol or a necklace to add to your antique collection.
Let's explore some of our favorite Saint Christopher necklaces for men and women.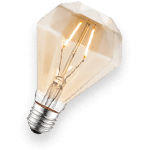 Who was St. Christopher?
Saint Christopher is a Saint who lived in the 3rd century. The story of his existence has always been in doubt, but one thing that has stood the test of time in the story is how he rescued a child in the dangerous waves of a river.
Believed to be Christ, the baby was carried by him across the mighty river. Eventually, he was martyred under the Roman emperor.
Today, his image is used as a patron for travelers. From car keys to necklaces and protection charms, the image is crafted in different shades of metal for aesthetic appeal.
What does it symbolize?
In case you think Saint Christopher being a patron widely celebrated by Catholics is only meant for them, well, you are undoubtedly wrong.
The symbol stands for a Saint that protects and ward off any danger that is around while traveling. In his story, we mentioned how he rescued the sweet baby Jesus from the river and carried him across the dangerous waves.
That is exactly how he sees travelers off to their destination and back.
Frequently Asked Questions
q:

Who is St. Christopher patron saint of?

a:

St. Christopher is the patron saint of travelers, which has made him one of the most popular saints that people look to for guidance.

You'll find it's one of the most used icons in cars, and the token is worn by travelers throughout the world.

Interestingly, he's the patron saint of all travel types, whether by land, air, or sea.
q:

What does the Saint Christopher necklace mean?

a:

The primary meaning behind Saint Christopher is that it offers luck, which then translates to protection. As a traveler, you'd adorn this token to bring luck to you on your travels, keeping you safe while exploring new destinations. This luck helps to ensure that you don't encounter any negative experiences while exploring the world.

This symbolism comes from the legend that he was seen assisting a child cross a river. He helped the child cross, even though he was extraordinarily heavy. Little did St. Christopher know that the child was Christ carrying the world's weight.
q:

Who wears a St. Christopher necklace?

a:

Anyone who feels like they need luck and protection while traveling can wear a St. Christopher necklace.
However, it has also turned into a famous fashion symbol due to the uniqueness of the token itself. It's a fantastic piece that you can wear for its symbolic benefits or its antique styling.
q:

Is St. Christopher good luck?

a:

There's no doubt that St. Christopher is good luck, especially if you're someone who loves traveling.

This token has also proven to be quite popular with surfers and motorists outside of its religious meaning.