Shark Tooth Necklaces That Are the Perfect Wild Accessory!
last updated:
Aug 12, 2021
Shark tooth necklaces are the ideal wild accessory for a confident edge to an everyday outfit. As a lightweight and easy-to-wear piece, it's sure to be one of the more unique options in your collection.
If you're on the hunt for a remarkable conversation piece, a shark tooth necklace is one of the best options.
Let's explore some of the most ornately designed pieces that would look iconic on any fashion lover.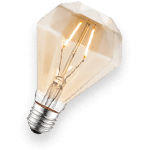 Shark Symbolism
Symbolically, the shark has often been associated with power, strength, grace, and ferocity. This can be represented by the tremendously recognizable shape of the shark.
Many sailors use shark and shark teeth necklaces as a sort of amulet. The belief is that it will protect them from the dangers of the deep and offer protection from drowning.
In Celtic mythology, the instantly recognizable dorsal fin rising from the water resembles a sort of sickle the ancient cultures used during the harvest. Because of this, the shark came to represent health and a good harvest.
Not all superstitions around sharks are without a modicum of acknowledging the power of the shark. In several Polynesian cultures, people will tattoo their ankles with rows of dots to protect from shark bites
Even sailors, who believe the symbol will protect them believe that if a shark follows their ship, it is an omen that someone on board will die.
Did you know that...
A shark's teeth never stop growing. A new row of teeth emerges at regular intervals, the timing of which is dependent on the specific breed of shark.
This being true we can absolutely understand why sharks always seem so cranky. If you've ever been around a teething baby or a puppy cutting teeth, you will understand as well.
Each new ring begins on the innermost portion of the jaw and begins pushing all the older rings forward.
The older rings will release teeth as they are damaged or age beyond the point of usefulness. Since a shark's most powerful weapon is its jaw, this is essentially a self-sharpening function.
Other Factors to Consider
Materials
A Note on Cleaning Combo Materials
A few of our selections include a few different materials to achieve the looks. Cleaning combo pieces can be challenging. What may work for one material can damage another.
Luckily shark teeth are pretty resilient. Any real shark tooth item you have in your collection is made of bone, therefore a natural material. Avoid cleaners with high acid contents like vinegar for these.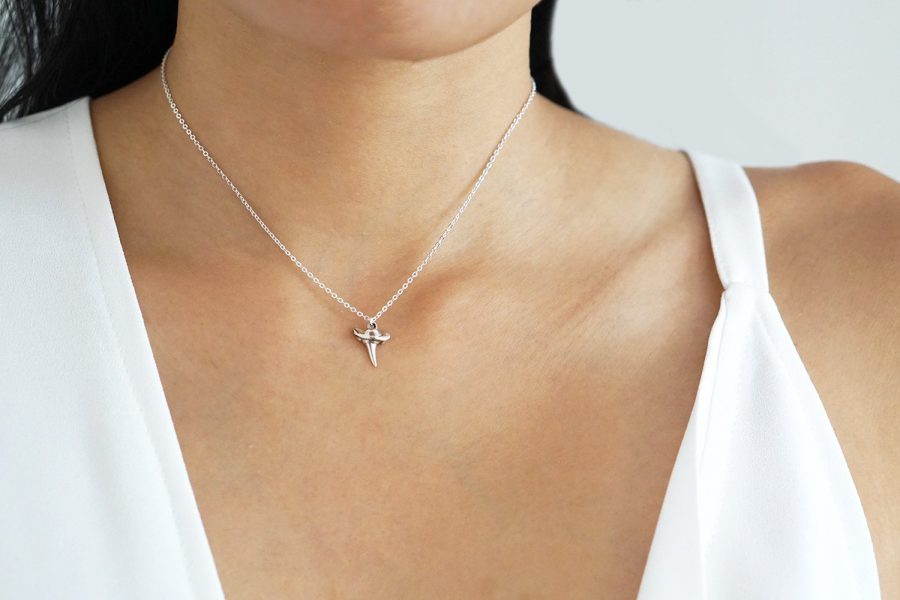 Over repeated exposure, any protective enamels applied to the bone may wear away and the bone itself may begin to form unattractive pockmarks. The same goes for the fossilized piece on our list above as well as the wood piece.
For pieces featuring enamel, once again, this is not a challenge when paired with gold. In fact, the cleaning procedures are the exact same. Both gold and enamel can be a softer material and scratch easily. No one wants that.
Clean your gold and enamel pieces by gently soaking them in warm water and mild dish soap. Brush them gently with a soft-bristled brush and dry them well. You will have brilliantly sparkling and clean pieces ready to wear in just a few minutes.
Polyresin pieces are even easier to clean! Polyresin is a jeweler's fancy word for plastic. We are not even mad because polyresin makes for cute looks without the price tag. Plus the care for these pieces is easy.
Water, soap and a good scrub will polish those bits right up! No special wipes, cleaners or steps needed.
Be sure to give your jewelry pieces a good clean every few weeks to preserve their sparkle, shine, and wearability.
Frequently Asked Questions
q:

What does shark tooth symbolize?

a:

Shark teeth are one of the more notable symbols of masculinity and strength. They hold this meaning because they're challenging to get, proving the warrior's strength who wears them.

Historically, they were added to tribal jewelry to show the successes of warriors within a tribe.
q:

Are shark teeth valuable?

a:

Shark teeth can be valuable, depending on their size and quality. It's also important to note, however, that there are millions currently saturating the jewelry market.

Typically, the smaller the shark tooth, the less valuable it will be.
q:

What does a shark mean spiritually?

a:

Shark teeth have a unique spiritual meaning that has been passed down through generations.

Traditionally, fossils are used to help the wearer transition from their old life to their new life.

Alternatively, teeth can be seen as a symbol of self-confidence as well as brightened faith.
History of Shark Teeth as Jewelry
Before humankind learned how to refine and work with precious metals, jewelry and valuables were made of stones, unrefined gems, bones, wood and teeth of various animals. Among cultures that lived on islands and close to the shores of the seas, shark teeth adornments were not uncommon.
Given that even out of the shark's mouth they are still razor-sharp, Hawaiian culture often included shark teeth in tools as blades. They also sported necklaces of beads, shells, and shark teeth, believed to be totems of protection from the creature from whence they came.
In modern Western culture, the shark tooth necklace became popular in the 70s and 80s with the release of the iconic Jaws films. Sharks skyrocketed to pop culture awareness and, of course, the jewelry trend followed suit.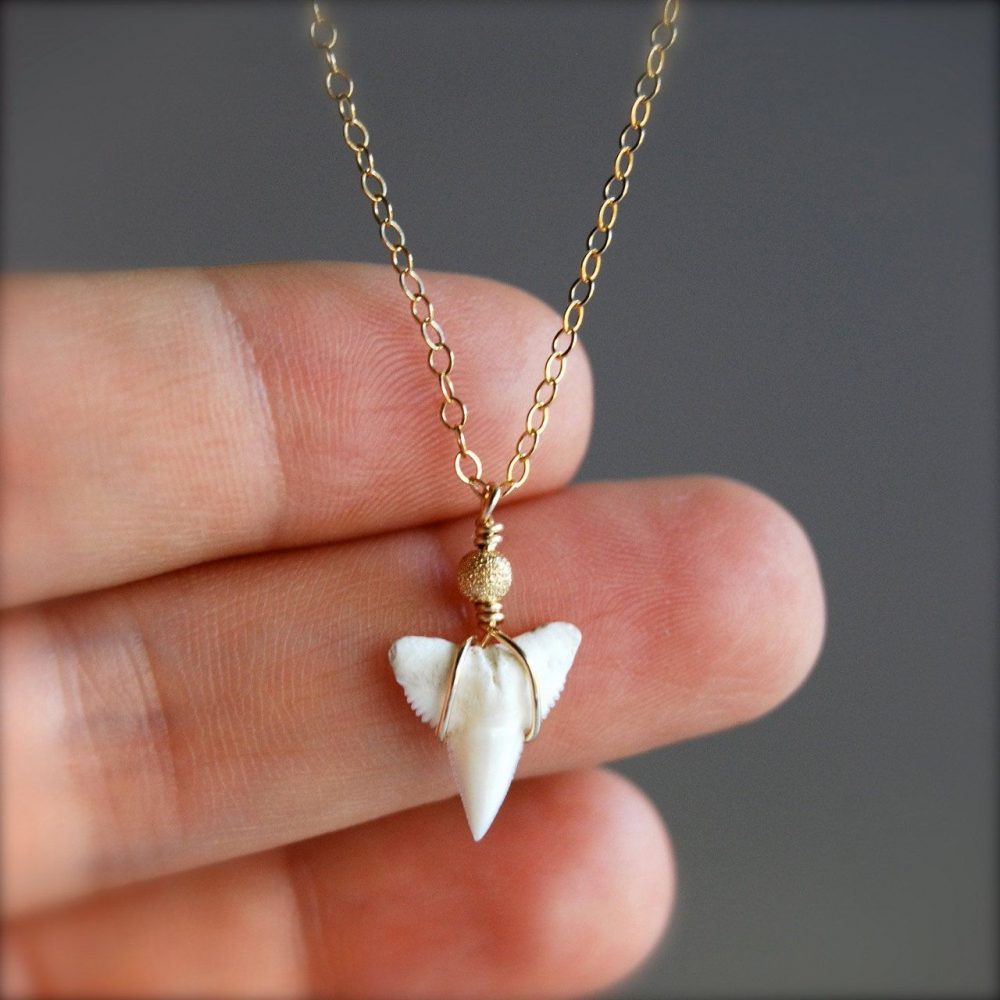 The peak of surfer culture in the 90s saw the shark tooth as jewelry experience another boost. "Surfer dudes", borrowing from Hawaiian and Polynesian cultures, began wearing shark teeth as both style and protection mysticism.
Our selection of shark teeth necklaces proves that they can be a part of even the most refined jewelry collection and elegant style. These necklaces are all perfect for any gender style ethos, age group, or event!