Ankle Bracelets For This Summer!
Marianne 21 Feb 2020
3516
This summer,  tiny, almost unnoticeable trends will be totally IN. When we say almost unnoticeable, we mean those fashion trends that are there but are under-the-radar at the same time. The same ones that seem to pop out of nowhere one day, and if you pay a bit more attention, you will notice that everyone is wearing the next IN thing. This time, the next "big" thing is ankle bracelets, also known as anklets.
When we hear the words "ankle bracelet", "anklet", "ankle string", or whatever name the young generations of today call it, I get a nostalgic flashback.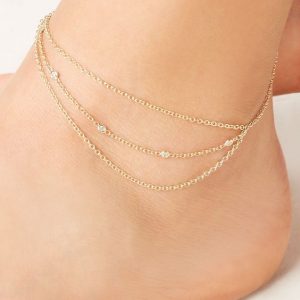 The strange, but beautiful '90s, the period that marked the start of new fashion trends, wacky cultures, and movements. However, nowadays the cute little anklet is on its way to becoming one of the most important accessory trends, and it can already be seen flashing its tiny but important glow, from the catwalk of almost every spring-summer fashion show.
But are these ankle bracelets just an accessory that currently has its 5 minutes of fame, or is there something more to it? We decided to do a little research about the history and the tips to wear one of these anklets.
What to Expect This Summer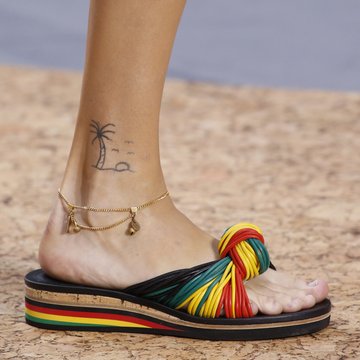 The catwalks of spring-summer fashion shows presented various ankle bracelet designs and how to combine them with your outfit.
The most notable combinations were rainbow flip flops and tiny golden anklets by Clare Waight Keller for Chloe and evergreen black pumps with double-layered ankle bracelets by Jacobs.
But, we have to tell you that there are plenty more cool designs and combinations that will be a huge hit this summer!
The Origins Of Anklets and Which Ankle to Wear it On?
We live in an era that is so electric and fast that all the rules are meant to be broken! With that being said, we can freely add that nothing can surprise me nowadays… And it is no wonder that all the traditions and stereotypes are rapidly fading away.
So, the rules about wearing the ankle bracelet on your left or right ankle don't exist today. But, was it like that before, in the "Dark Ages"?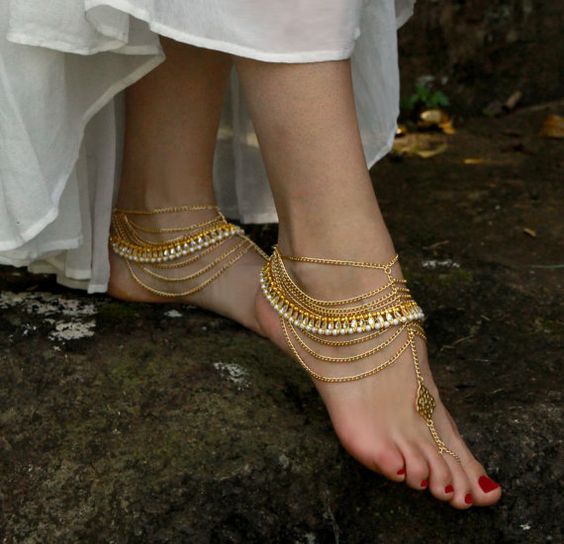 Just like with the old tradition of expressing your marital status by wearing a ring on your left fourth finger (and you can also check our other article that explains how this tradition was born), the ankle bracelet on a girl's left ankle meant that she is engaged to someone.
On the other hand, if a girl has a bracelet on her right ankle, it meant that she is… let's just say "much more open-minded" when it comes to men. But, the weirdest thing is that the Church considers the left side of the body as the "Devil's side" and wearing jewelry only on this side meant that you are connected with the evil forces… we also discovered that wearing a bracelet on your left ankle was also considered that your sexual orientation was non-traditional… So, which rule should we embrace?
Maybe none of them! And that is the biggest reason why Iwe love the no-rule trends of our era! However, there are some rules of when to wear a certain type of ankle bracelet, but they are not as drastic as in the old days. Keep reading to find out more.
Types of Anklets and When to Wear Them
Today, you can find a wide palette of ankle bracelet designs in almost every jewelry store, and buying one is a walk in the park. However, wearing one properly might be a bit more complicated… So, to make your life easier this summer, Iwehave prepared the most popular types and suggestions when and how to wear them.
Golden Ankle Bracelets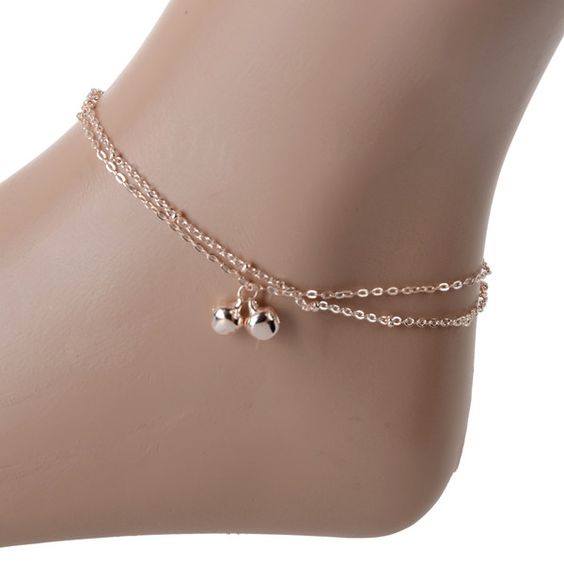 Do we need to emphasize that everything that is made of gold is an indication of luxury?
Probably not… Add to that precious stones like rubies or diamonds, and you get the idea – these kinds of ankle bracelets are not supposed to hang from your ankle when you do your grocery shopping!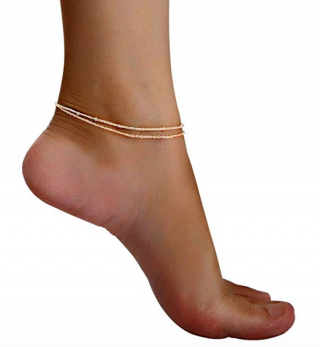 They usually come with a single or two-layered chain design, and are meant to be worn by ladies who are of a certain more serious age, and of course, for occasions that are more special.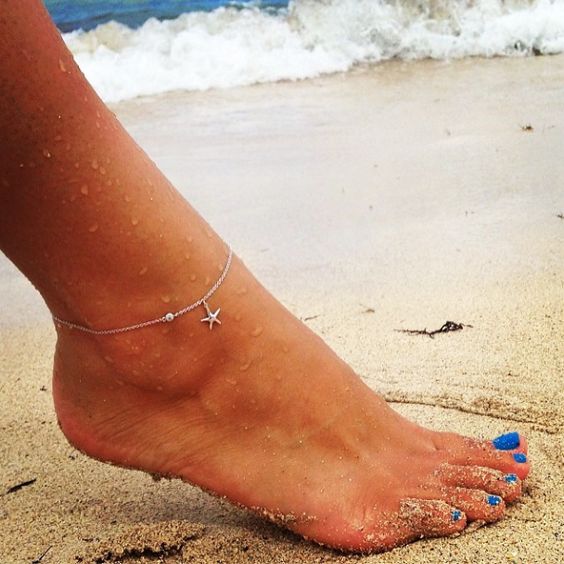 Silver Ankle Bracelets
These are meant for a more relaxed atmosphere and come with a more bohemian spirit.
You might have guessed that they are meant for a mood ring.
The ideal summer evening combination would be a silver ankle bracelet, paired with either flat or high heeled summer sandals.

Beaded Anklets
Surfer girls, young bohemian girls, or simply said, girls with a free spirit, should pair either a rainbow beaded, or a monochromatic ankle bracelet with beach flip flops or sandals.
Ideal for a summer beach party!

Barefoot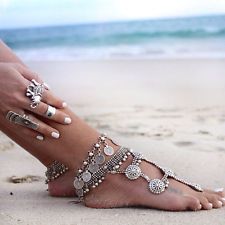 In our opinion, the most interesting style! These are most popular in India, but the rest of the world is accepting them as well.
These pieces are basically bracelet that is ankle fastened, go down the footbridge, and end with a toe ring. At first glance, they look like sandals without a sole.
The ideal and the only occasion for non-Indian women to wear this type of ankle bracelet would be on a beach.

Ankle Bracelets with Charms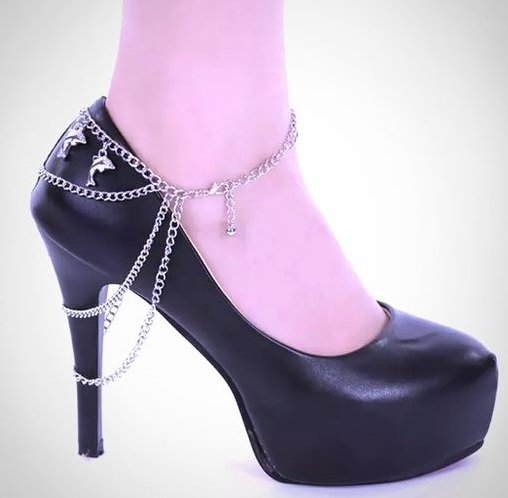 The main culprit for this trend is Pandora. They started their radical customizing jewelry trend, and it was only logical that it would spread to ankle bracelets as well.
Not that we are complaining, though! If customized in a tasteful way, they can look pretty charming.
Women, or girls who wear them, wear them because they want to make a personal statement.