Baby Bracelets For Girls And Boys!
last updated:
Apr 26, 2021
Baby bracelets are a delicate and precious way to welcome a new life into the family. They're also some of the most elegantly crafted pieces with subtle details and decorative elements.
If you're on the hunt for a cute and sparkling accessory for your bundle of joy, we've found some of the most attractive options.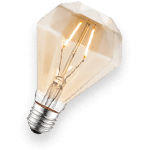 How to Take care of baby bracelets?
Here are some very easy tips to follow to give you a general overview of how to wear these precious baby bracelets and take care of them:
✓ Keep the bracelet away from hair spray, body lotion, deodorant, and any other product of this sort.
✓ Store it in a cool area if the bracelet is not meant for daily use. In such a case, also keep it away from extreme heat, sunlight, and sweat.
✓ You can wrap it in a tissue or some other soft fabric to stop it from getting scratches.
How to Take care of baby bracelets?
✓Unless the bracelet is of the teething kind, always keep the baby under adult supervision when he or she is wearing it.
Otherwise, the child's teeth and gum can get hurt, or the ornament can get damaged.
✓ If it is made of any plated material, never gift it to a baby with sensitive skin. Because doing so can cause allergic reactions immediately or over time.
✓ Clean it regularly with a cotton ball or soft cloth to get rid of the daily dust, preferably after each use. Apply the ball or cloth on each bead, and if it is waterproof, cleanse it with spring water.
✓ In case the bracelet is already stained or tarnished, use a jewelry cleaner or toothpaste on it to bring back the shine.
Frequently Asked Questions
q:

Can babies wear bracelets?

a:

Babies can wear bracelets as long as parents find a baby-safe piece to purchase. Ideally, you'll want an accessory that doesn't have any small pieces, or that can be taken off by accident.

It should sit securely on your baby's wrist without being too tight or too loose.
q:

What age can a baby wear a bangle?

a:

Deciding when babies can wear bangles is all dependent on the parents and their preferences. The most important rule is to ensure your child isn't left unattended, regardless of how secure the piece is.

Some parents wait until their babies are 18 months, while others accessorize significantly earlier.
q:

Can babies wear sterling silver?

a:

Sterling silver is known to be a hypoallergenic material, so it's likely your baby can wear it. For example, when it comes to bracelets and necklaces, pay close attention to when the metal touches their skin.

If there appears to be any redness, itchiness, or general discomfort, it's better to side with solid gold.
Finally...
We hope you and the baby both giggle as soon as he or she sees the bracelet!
It is a great way to start a new and pure bond with a kid, as well as to welcome the little angel to this planet.
With all our good wishes and blessings, these little humans will surely make the world a better place once they grow up!