Baby Bracelets For Girls And Boys!
last updated:
Oct 22, 2019
Are you excited to know about the arrival of a brand new member of the family?
Continually looking for the perfect way to cherish occasions like these? Look no further! We got you covered.
Here are 15 baby bracelets out there to forge the bond of innocence with that lovely little being.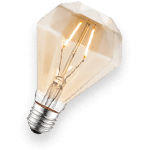 How to Take care of baby bracelets?
Here are some very easy tips to follow to give you a general overview of how to wear these precious baby bracelets and take care of them:
✓ Keep the bracelet away from hair spray, body lotion, deodorant, and any other product of this sort.
✓ Store it in a cool area if the bracelet is not meant for daily use. In such a case, also keep it away from extreme heat, sunlight, and sweat.
✓ You can wrap it in a tissue or some other soft fabric to stop it from getting scratches.
How to Take care of baby bracelets?
✓Unless the bracelet is of the teething kind, always keep the baby under adult supervision when he or she is wearing it.
Otherwise, the child's teeth and gum can get hurt, or the ornament can get damaged.
✓ If it is made of any plated material, never gift it to a baby with sensitive skin. Because doing so can cause allergic reactions immediately or over time.
✓ Clean it regularly with a cotton ball or soft cloth to get rid of the daily dust, preferably after each use. Apply the ball or cloth on each bead, and if it is waterproof, cleanse it with spring water.
✓ In case the bracelet is already stained or tarnished, use a jewelry cleaner or toothpaste on it to bring back the shine.
Finally...
We hope you and the baby both giggle as soon as he or she sees the bracelet!
It is a great way to start a new and pure bond with a kid, as well as to welcome the little angel to this planet.
With all our good wishes and blessings, these little humans will surely make the world a better place once they grow up!