Elephant Jewelry: Check Out Fab Elephant Necklaces, Bracelets & Charms!
last updated:
Nov 18, 2019
An elephant necklace, bracelet or any type of elephant jewelry is considered a good luck charm and there's a reason for it.
Elephants, in many cultures, represent great symbolism. These adorably huge creatures are a symbol of strength and good fortune.
Their presence stands for good health, happiness, and are widely believed to promote spiritual wellbeing in our lives!
Whether you wear your elephant jewelry with the trunk up or down, good things are sure to come your way.
There is even a saying that says, "an elephant never forgets." This goes to show you that elephant jewelry makes a thoughtful and unforgettable gift to your loved ones.
From a gorgeous layered look to a dainty elephant necklace, our top 10 list is comprehensive and exhaustive. Start browsing; time to fill your cart ladies!
Criteria Used for Evaluation
Jewelry Metal & Gemstone Quality
If you are going to wear your good luck jewelry charm nearly every day, it should be made of materials that can withstand the rigors of daily use.
It's for this reason that we picked pieces made from high-quality and durable materials such as sterling silver and gold.
Not only will these metals last you a lifetime, but they are also safe on the skin.
Style
Your good luck jewelry should be pieces that are ideal for an everyday look. We picked elephant jewelry that is sure to charm up your everyday jewelry game.
Whether you believe in the good luck vibe or not, all-out top 10 picks are unique and fabulous additions to your jewelry collection. They are stylish and versatile.
Our list is compressive so you get to choose from bracelet charms, earrings, to elephant necklaces. We even included a toe ring!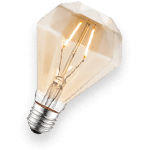 Styling tips
Whether you are among the people that swear by them or the other group that believes good luck charms are a silly thing, charm jewelry is still a fun way to spice up your look and inspire yourself or someone.
Meghan Markle, while in Botswana, was spotted wearing an elephant hair bracelet which in Africa is a symbol of good luck.
She wore this bracelet on her left wrist which holds a deeper meaning!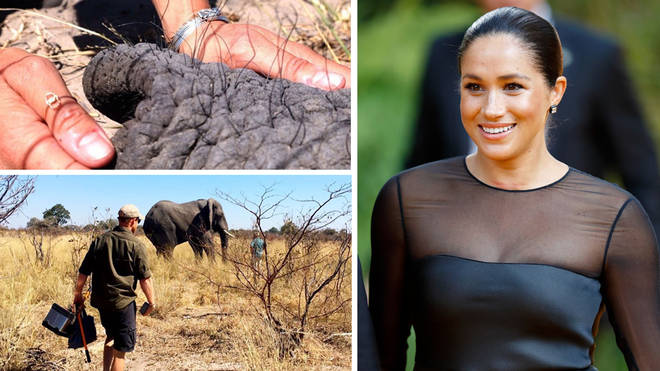 You too can wear your cute elephant jewelry and look absolutely amazing.
You can rock a super casual and relaxed style on a daily basis with any of the bracelets and necklaces we picked.
If you like layering your pieces, feel free to combine your elephant necklace with other jewelry.
You can pair a short elephant pendant necklace with other charm necklaces since layering is always a good idea if you ask us!
Styling tips
Love stacking jewelry? Pair your stacked good luck charm bracelets and mix metals.
Combining gold and silver looks sooo good as long as you nail the style by making sure to pick daintier bracelets rather than chunky bracelets.
Your delicate elephant pendant necklace will go well with both cute and elegant dresses.
A charm necklace will emphasize your femininity, so pair with it your little black dress or a velvet dress (which is our favorite current trend so we just had to mention it!).
FAQs
q:

Why are elephants associated with good luck?

a:

In many cultures, elephants hold great symbolism. They stand for strength and determination and symbolize good fortune, health, fertility, good beginnings, wisdom, success, and happiness.

In Buddhism, an elephant is admired for its strength; it's also known to be the guardian of the temple.

In Hinduism, the Hindu God Ganesha showcases the head of an elephant which is believed to bring good luck and also represents wisdom.
q:

Should the trunk face up or down for good guck?

a:

Some people believe that when the trunk is raised, it showers fortunes onto the owner and people around it.

Others believe that when the trunk is facing down, good fortunes and luck will naturally and freely flow to those around it.
q:

Which elephant is considered sacred?

a:

The white elephant is rare and it is considered as the most sacred of all. It is said that mothers of masters and great teachers dream of a white elephant.
q:

Bonus: Fun fact!

a:

Did you know that the elephant is among the most intelligent animals?

According to scientists, an elephant has the ability to recognize its own reflection in a mirror, which is an index of high cognitive ability!

It shows self-awareness, intelligence (yes!), and high thinking capacity.
Finally..
Elephant jewelry, just like a girl's little dress, is one of those types of jewelry pieces that should never miss in anyone's jewelry box. We all need a bit of good luck in our everyday life, and while at it, we should look the part.
Whether you believe in an elephant's good luck charm or not, wearing an elephant necklace or any other piece of elephant-themed jewelry symbolizes strength and wisdom so it's the perfect accessory for any woman out there!
Our top 10 picks include necklaces, pendants, bracelets, and rings crafted in sterling silver and gold and some embellished with gemstones.
 
We made sure to choose pieces that are beautifully detailed and made from quality metals which will last you in time and won't tarnish or fade.
Lastly, it's said that an elephant never forgets. This goes to show you that elephant jewelry will always make for an unforgettable gift!