All Occasion Clip-On Earrings – We Selected The 10 Best Picks for 2023!
last updated:
Aug 12, 2021
Clip-on earrings boast a radiant and reflective addition to any outfit. Instead of making the commitment of an actual piercing, you can add affluence and luxury in a matter of seconds. An impressive number of clip-on styles look identical to traditional earrings, making them a fantastic alternative.
Whether you're on the hunt for dramatic hoops or more distinctive studs, the options are endless. Let's review some of the most fashionable clip-on earring options for every fashion-forward jewelry lover.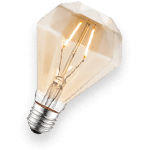 Why We Love Clip-On Earrings
There are lots of great reasons that you may want to seriously consider clip-on earrings rather than traditional earrings for pierced ears.
The first reason is super obvious – you don't have to pierce your ears! Many people are afraid of even simple body alterations such as piercing their ears, which is completely understandable!
These earrings provide a way for you to wear earrings and have all the benefits of them without actually having to put a hole in your ear.
Some people only want to wear earrings every so often, so even they pierce their ears, they may have problems with the holes closing up over time.
This can be annoying and inconvenient, and even painful in some cases for when you do want to put earrings back in at some point and the hole is gone, or partially gone. You never have to worry about that with clip-on.
The Benefits!
Another awesome benefit of earrings like these is that they don't put all of the weight of earrings just on that center hole in your ear.
Instead, they spread the weight out and distribute it much more evenly across your ear lobe.
This makes it much less likely that wearing earrings will end up stretching your ear out and can improve the long-term health and appearance of your ear lobes.
Also, since these earrings don't actually go through your ears, there is no chance that they will cause a rip in your ear lobe.
These many great benefits get even better when you realize just how many gorgeous clip-on earrings there are out there today!
Frequently Asked Questions
q:

Are clip-on earrings painful?

a:

Clip-on earrings are designed to be some of the most comfortable accessories you can wear. However, the quality of the pair you choose has a lot to do with how comfortable they are.

Some of the higher-end options have uniquely designed closures to keep your ears from feeling sore after a few hours.
q:

How do you keep clip-on earrings from falling off?

a:

One of the best ways to stop clip-on earrings from falling off is to use soft foam adhesive pads. You can affix the sticky side of the pad to the inside of the clip, so the soft side touches your ear.

The extra traction the pads offer can help to keep the earrings from slipping throughout the day.
q:

How can I make my clip on earrings more comfortable?

a:

Clip-on earrings are a one-size-fits-all accessory, which can make them uncomfortable at times. Our recommendation is to consider resizing the closure so that it can fit comfortably on your ears. You'll need to use pliers to gently loosen the closure so that it fits snug against the width of your lobe.

Be sure to do this process carefully, as moving the metal too far apart can cause the earrings to slip off.

Alternatively, you can use the soft foam adhesive pads we discussed above to add extra padding between your ear and the earring.