Emerald Necklace Options Not to Miss Out On!
last updated:
Oct 14, 2021
Emerald is one of the most luxurious and exquisite gemstones to wear. With an iconic green coloring, there aren't many other gemstones that match the brilliance of emeralds.
Not only do they look fabulous in modern and vintage pieces, but they also have a rich history that speaks to their opulence.
With some of the world's most notable royalty adorning their own emerald jewelry, there's no doubt you deserve to treat yourself as well.
Let's take a look at some of the most intricately designed pieces bound to take your breath away.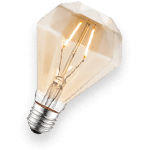 The Meaning of an Emerald
Historically, emeralds are known for possessing many inner meanings. They hold a lot of power, like improving the wearer's intelligence and memory, allowing them to think clearly about the past, present, and future. The stone is also known to protect lovers from unfaithfulness.
The Meaning of an Emerald
An emeralds color also carries a lot of meaning. The green emerald symbolizes new life and represents the start of spring. The gemstone represents the birthstone for May. It also marks a couple's 29th and 35th wedding anniversary. The emerald is one of the most popular gemstones alongside diamonds, rubies, and sapphires.
Frequently Asked Questions
q:

Where do emeralds come from?

a:

Did you know that emeralds are one of the few stones that are less common than diamonds? These brilliant green-hued gemstones are typically found in Zambia, Brazil, and Colombia, with Colombia having the most distinctive stones available. Historically, emeralds have been dated back to 30 BC.

What makes these stones so unique is how they're formed, either in hydrothermal veins or in pegmatite deposits. When magma escapes from the Earth's crust, a combination of elements is left behind and cooled when emeralds are formed. There's no doubt their development is equally as unique as their rich history.
q:

What is a lab created emerald?

a:

When browsing through jewelry, you might come across "lab-created" emeralds. This term can be confusing, but it's important to note these stones are genuine emeralds, just not natural emeralds.

Emeralds can be one of the most expensive lab-created gems as they require expensive equipment to be made.

However, there's nothing that beats the luxury of a natural emerald in both appearance and cost. Although both stones generally have the same chemical, optical, and physical properties, natural emeralds hold a special allure.
q:

What is a natural emerald?

a:

The distinct nature of emeralds is what makes them one of the most precious stones you can purchase. The natural stones are made of beryllium, and they get their green coloring from a combination of chromium and vanadium.

When finely cut, emeralds have a spectacular polished finish and a hardness of approximately 7.5 on Mohs's scale.
q:

How can I tell if my emerald is real?

a:

The best way to tell if your emerald is genuine is to reach for the nearest light source. Emeralds, like other gemstones, won't sparkle and instead will have a slight shine. If you notice rainbow flashes coming from your stone, it means it could likely be a fake emerald.

An alternative way to check the legitimacy of your stone is to use a jeweler's loupe. Again, hold the stone to a light source and look for a sparkling effect. Most professionals agree that emeralds don't have a "fire" to them when exposed to light.