We Found the Most Romantic Eternity Rings for Less Than $50!
last updated:
Sep 06, 2021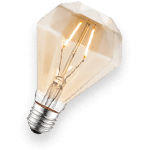 Eternity Ring History
The eternity band holds just as much importance as a wedding and engagement ring by representing commitment, love, and promise.
The concept of the eternity band dates back to 2000BC at the time of the Ancient Egyptians. They believed that the ring symbolized an unbreakable bond between woman and man.
The eternity ring also represented the union between two people. This ancient belief in the union has been witnessed by archaeologists in numerous tombs dating back thousands of years.
Choosing Your Eternity Ring
When it comes to deciding on your eternity band there are a number of things to consider including the metal, diamonds, and design.
You have a choice of yellow or white gold, silver, and platinum when deciding on the metal for your circular bands. There is also the decision of whether to feature diamonds in your ring or gemstones. If you decide on diamonds, it's best to buy a ring that has quality diamonds because these will guarantee the greatest sparkle.
When choosing your band, it's important to remember that the 'whiter' the diamond the brighter the shine.
Celebrities Wearing Gorgeous Eternity Rings
Style
If you're looking for some inspiration for your eternity ring, look no further than your favorite celebrities. Whether it's a half or full eternity ring, gemstones or diamonds, celebrities are really setting the trends when it comes to the gorgeous eternity ring!
Pictured on the red carpet, many celebrities have been captured wearing their beautiful eternity rings. One of our favorite rings includes the Duchess of Cambridge and her diamond eternity ring. This stunning band is worn next to her dazzling blue sapphire engagement ring and gold wedding band, which really compliments her sophisticated look.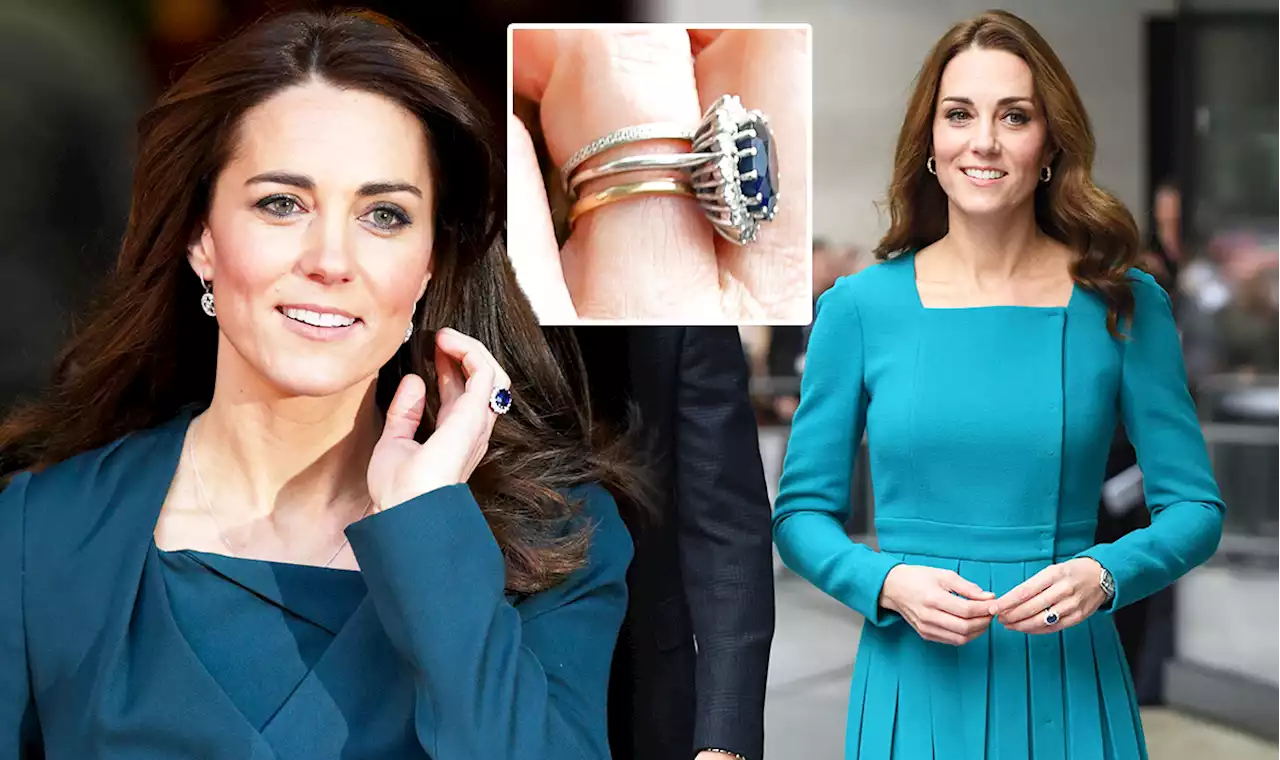 Another is a reality TV personality, Kim Kardashian who has been spotted wearing her thin, simple, pavé set diamond band. Best described as elegant, her eternity ring definitely fits an understated design which we love!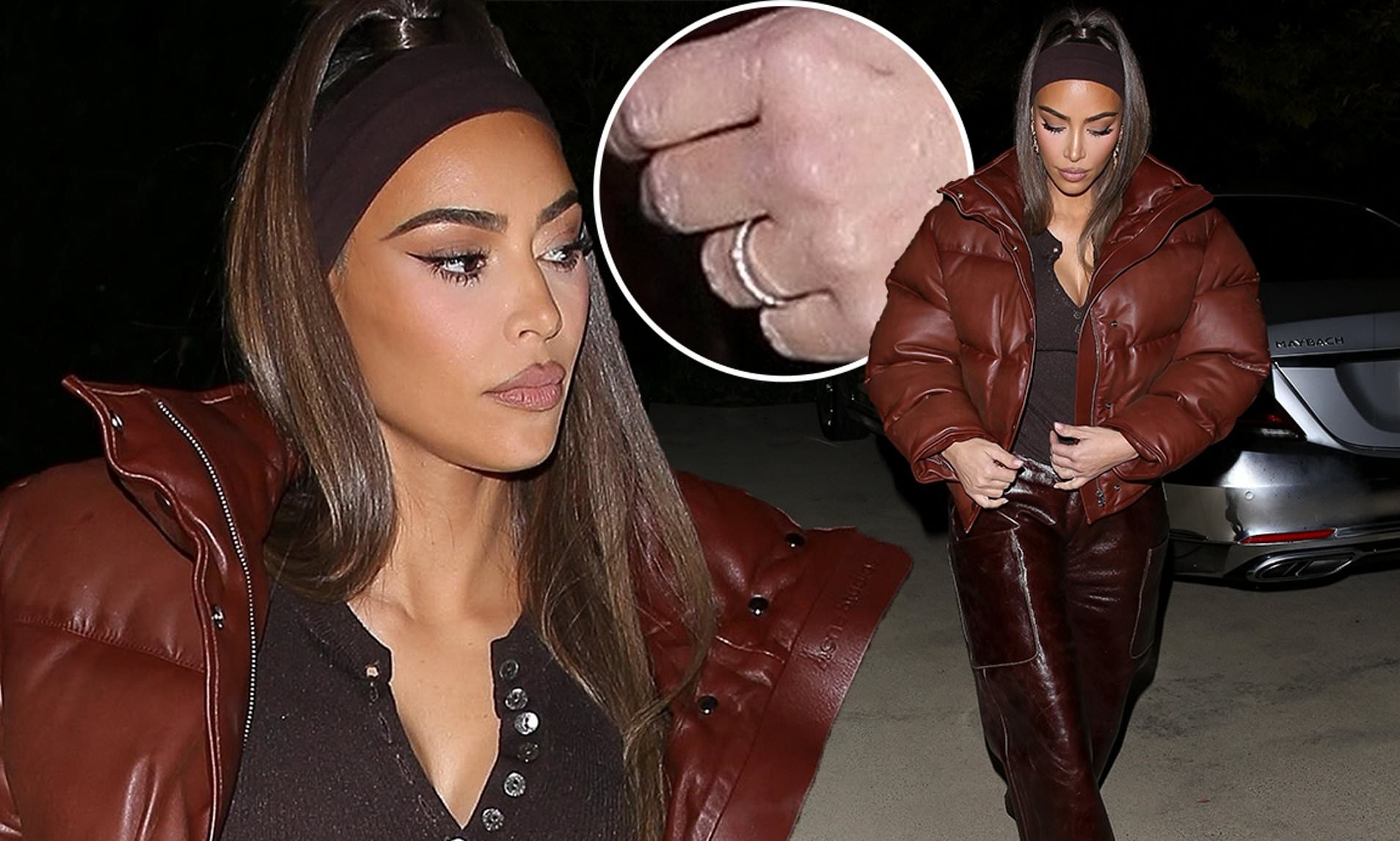 Finally, actor Reese Witherspoon is frequently spotted wearing her eternity ring. Bang on trend, she is often photographed wearing her stackable eternity ring which compliments her engagement ring very nicely.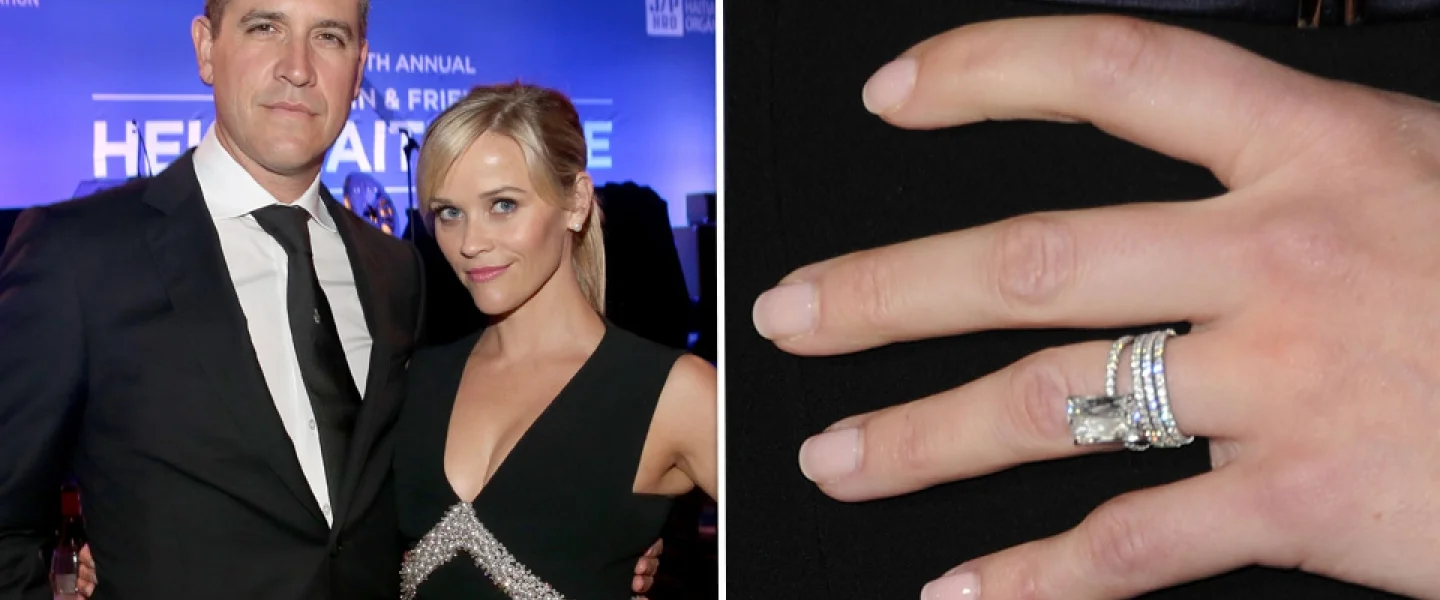 Frequently Asked Questions
q:

Can anyone wear an eternity ring?

a:

Eternity rings have a unique style that makes them a fantastic choice for anyone. They can easily be paired with wedding sets or worn on their own as a simple yet exquisite accent.

Although they have a special meaning, nothing is stopping you from wearing one even without a partner!
q:

What is an eternity ring given for?

a:

Eternity rings are most often given as a gift to signify the length of a relationship, whether married or not. Traditionally, husbands would provide one to their wives after being married for a long milestone, such as 10 years.

Today, eternity rings can be given for several unique reasons. They're a fantastic way to tell someone you want to spend forever with them.

They can also be helpful to tell someone you're happy you get to spend forever together.

Whatever their purpose, they're an exquisite detail you'll love wearing.
q:

Which finger do you wear an eternity ring on?

a:

It's possible to wear an eternity ring on any finger, but most often, it's worn on your wedding finger. The ring is typically placed above the wedding band and engagement ring.

However, many people find that wearing just their eternity ring is more than enough sparkle.
q:

When should an eternity ring be given?

a:

You can give an eternity ring to a loved one at any time! Most couples find it's given as a gift after ten years of being together or 25 years.

Ideally, it should be a special gift saved for a significant relationship milestone.
q:

Which order should my eternity ring be worn?

a:

When it comes to the order of how you wear it, this really does come down to personal taste. You may like to wear it followed by your wedding ring and then the engagement ring. Or maybe you'd prefer to wear them instead of your wedding ring.

Our suggestion is that you should do whatever is most comfortable and most importantly, whatever makes you happy!