We All Need a Pair of Huggie Earrings, and These are the Ones We are Wearing These Days!
last updated:
Aug 12, 2021
The best huggie earrings gently hang on your lobes while remaining close to your skin for all-day comfort. They're some of the most delicate earrings you can opt for, especially if you prefer a subdued, feminine style. From jewel-encrusted tiny hoops to polished metal, you can find an assortment of styles that fit your personal aesthetic.
Let's explore some of the most intricate and classic huggie earrings that you can pair with any outfit.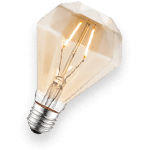 What's So Special about Huggie Earrings
You might be wondering if the tone of excitement used to introduce huggie earrings isn't over-reaching. Well, it's not, for a product that can spark up your ear and complete your fashion statement with such aplomb. It really brings out the beauty in your outfit, and you can even use it in combination with other jewelry in a perfect accord of wonder.
Huggie earrings got their name from the fact that they hug the ear piercings, they are just like your regular hoop earrings, except they are the 'slim fitted' version. They also have a post that fits between the two halves of the hoop. So you can take them off and put them back on without worrying about comfort.
Huggie earrings were pretty popular throughout history, but the place they started can't actually be pinpointed. The only thing we can say is that ear piercings and earrings were pretty popular in ancient Egypt. And pirates also wore them quite well.
Why you would love them are because of the diversity, it does not come in only just one material. One brand can fashion theirs with gold and use diamond accents, while others can choose to use sterling silver and create a subtle shimmer using topaz or any other gemstone.
There is so much creativity that can be infused into these earrings that it is like a mural for brands to create wonders from.
Celebrities Seen Wearing Huggie Earrings
The first person that we found wearing a beautiful piece of huggie earring is the Duchess of Sussex, Megan Markle. She was sighted at a recent public appearance with a pair of beautiful Vanessa Tugendhat 'Parisienne' diamond huggies.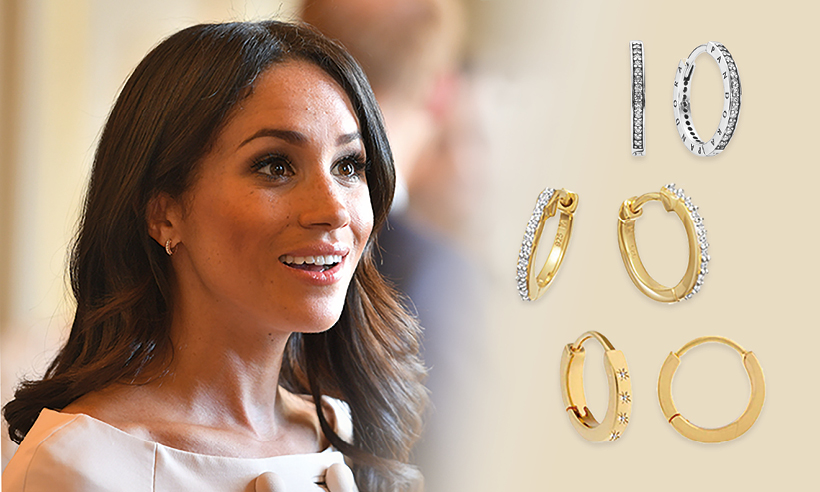 Dana Rebecca was also spotted at a red carpet event with her awesome smile right where it should be and a pair of diamond Huggies, twinkling on her ears. Angelina Jolie is not also left out of this trend, and even the Kardashians use them to decorate their ears from time to time.
Frequently Asked Questions
q:

What is the difference between huggie earrings and hoop earrings?

a:

They sure look like hoop earrings, and in fact, they come in circular shapes which is precisely like hoop/cartilage earrings. The key to their difference is however in size.

While hoop earring tends to be big and dangle well beyond the ear size, huggies just stay right at the edges of your earlobe.

They are a perfect fit and they can also be decorated with beautiful scent for alluring features. Also, they range in sizes, so check the dimension before you get one for yourself.
q:

Are huggies unisex?

a:

Yes, they definitely are unisex. If you are a man, you can use this awesome jewelry as long as you have a piercing. It doesn't matter the size of the piercing, you can certainly find one that suits you perfectly.

It's also available for women with a different design for everyone. You can also check the third section in this article to see some of the male celebrities that have rocked the earring at several events.
q:

Can you sleep in huggie earrings?

a:

Huggie earrings are highly recommended for sleep because of their subtle style. You won't have an uncomfortable post poking into the skin behind your ear, which is why they're so popular.

Once you've secured the earrings in your piercing, they're unlikely to move until you take them out.
q:

What size are huggie earrings?

a:

Huggie earrings are typically much smaller than standard earrings, making them ideal for minimalistic styles. With that said, they can vary in size from as small as seven millimeters to as large as twelve millimeters.

Always confirm the sizing before purchasing to ensure you're choosing a low-profile set.