7 Best Nose Studs we Are Loving in 2023!
last updated:
Apr 18, 2021
Nose studs are a fashionable choice for anyone searching for a colorful and comfortable decorative element. The perfect studs set a delicate glimmer to your face, enhancing its structure and adding a bejeweled touch of glamour.
Let's explore some of the most brilliant and delicate nose rings you can find for everyday wear.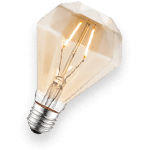 Does A Nose Piercing Hurt?
Are you thinking of getting your nose pierced? If so, before you can really enjoy picking out your studs, the question on your mind is probably: Will it hurt? A logical question to ask!
If you want an honest answer, yes, there is some pain involved. But think about it, you are piercing your skin – of course, there is going to be some pain involved! If you made it through getting your ears pierced then you can get through getting your nose pierced as well.
While the pain isn't the same necessarily as when getting your ears pierced, the thing to keep in mind is - it is quick! If you really want your nose pierced (and if you don't want it, you shouldn't get it) then the quick pain is worth it for the end result.
Most people say it hurts slightly more than getting your ears pierced, but is quick enough that it isn't a big issue.
How do you keep a nose piercing clean?
Keeping your nose piercing clean is essential during the healing process. After you get your nose pierced, more than likely the artist who did the piercing will provide you with aftercare instructions.
For the first couple weeks after getting the piercing you should apply a saline (or saltwater) solution to the piercing two times a day. Soak a cotton pad with the solution and apply it to the piercing area (do not remove the piercing!).
You can also clean the inside area of the piercing by using a cotton swab, just be sure to be careful and do not stick it too far into your nose. You don't want to cause any damage. The saline solution should be comprised of sterile water and sea salt – never table salt as that contains iodine.
At night, you can also wash the piercing with a mild soap that is not fragranced. Make sure to also listen to any specific instructions that your piercing artist gives you. They may want you to refrain from eating or drinking certain things or avoid going to the pool or out in the sun for a certain amount of Ttime to really allow the piercing to heal properly.
Other Factors to Consider
Jewelry Metal & Gemstone Quality
There are several metal types that are best for nose piercings. As with any piercing, you always want to be safe and choose something that won't cause irritation or any sort of reaction. There are a few metal types to keep in mind that tend to be the safest for most people:
Surgical Stainless Steel: keyword - surgical! This is a high-quality metal that is also the most common type that you will find with nose piercings. It tends to be cheaper than some other metal types but it also safe for a majority of people to use. If you have very sensitive skin you may experience an issue, but for most people, this will work just fine and is very safe.
Titanium: technically, titanium is the safest metal type to use with your nose piercing. However, the downside to being the safest is that it is also the most expensive. However, if you are in search of just one nice nose stud, or if you suffer from very sensitive skin, this will be your best option metal-wise. Titanium is very safe and will not cause any irritation or rash.
Gold: gold is a tricky metal. Yes, it is safe, but the downside is that it does cause a lot of people irritation. You won't really know how your body will react to the metal until you use it, so it is not really your best option. This is particularly true for the first stud you will wear when your nose piercing is fresh.
We recommend choosing surgical stainless steel or titanium for that first piercing, and then incorporating gold once it has fully healed if that is what you want. If you have an old piercing you are wanting to use again, gold would probably be fine for you (unless you have had a reaction in the past).
As with anything, be sure to monitor the piercing to make sure everything is okay. If you experience any type of reaction or pain, remove the piercing.
FAQs
q:

What type of nose stud is best?

a:

Deciding which type of nose stud is best depends on personal preference. The most important thing to consider is the type of post you'd like, which influences how easy it is to remove. Also, you'll want to make sure the piercing sits comfortably in your nose.

Most wearers prefer bone studs, which have a small ball at the end of the post to hold the piercing in position. However, corkscrew or standard screw piercings can also be ideal for the highest level of security. If you're looking for a piercing that won't shift or fall out, always opt for a screw.

On the other hand, if you want an easy-to-remove piercing, we recommend a bone stud.
q:

Which side of your nose should you pierce?

a:

Nose piercings can look fantastic on either side of your nose. Our recommendation is to take a fake piece of jewelry or a jewelry sticker to determine what placement you'd prefer.
q:

How does a nose stud stay in?

a:

Nose studs stay in based on the way the post is designed. Typically, the base of the post rests inside your nose to prevent the stud from falling out.
q:

Is it better to get a nose ring or stud?

a:

When you first get your nose pierced, expect to wear a stud for an extended period before switching your jewelry. If you're looking for an edgier flair to your accessories, a ring can often be preferred.

However, you'll have more style variations with studs as they have different embellishments.
Finally...
There you have it! Those are the 7 nose studs and stud sets that we are really loving this year. Whether you want something more simple, or something that really makes a statement, there is something for you on this list.
Gone are the days of having no variety with your jewelry, now you have the chance to get exactly what you want!
From different stone types and colors to designs and various metal types, there is a lot to choose from, and this list gives you a great idea of the best stud designs out there today. Which ones will you choose?