7 Star Necklaces So Cute They Could Have a Place in the Heavens
last updated:
Aug 08, 2021
Star necklaces are a fabulous way to add glitz and glamour to an everyday outfit. With a sparkling accessory paired with a delicate and dainty design, it showcases your personal style with ease.
Another considerable advantage of star necklaces is that they're easy for anyone to wear, even if you don't typically enjoy jewelry.
There are many star necklaces to choose from, from low-profile and subdued styles to more extrinsic and bold designs.
Let's take a look at some of the most spectacularly styled pieces that we've fallen head over heels for.
Our 7 Favorite Star Necklaces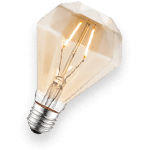 About stars
Stars are complex orbs of burning gasses that burn brightly across the sky.  Our own sun is a star so important to us, it is quite literally responsible for the warmth and wellness of life on Earth. There are more stars in the universe than scientists know how to count.
That does not stop them from trying, though. Not every star can fit on star necklaces, however, you can have your favorite ones on them.
Stars as guiding lights
The earliest explorers of the globe used the stars and their predictable paths across the night sky to discover expanses of Earth previously unknown to them.
They marched across the lands with the stars as their guide. They sailed across mighty oceans using the stars to keep from getting hopelessly lost.