Star Necklaces So Cute They Could Have a Place in the Heavens
last updated:
Feb 25, 2020
Humans have been awed and inspired by the celestial lights for all of history. As a species, we have used them to navigate, try to predict the future and tell fantastic stories. Entire branches of science are dedicated to cataloging the ones we know about and discovering the ones we do not.
As a symbol, it is one of the first doodles most of us master, the single line five-point star. Almost all of Greek and Roman mythology can be told using pictures we have drawn with stars in the sky. Constellations figure prominently in astrology and other forms of future-prediction.
We may not be able to afford buying a star but we have put together a list of star necklaces we absolutely adore and, that are as cute as they are attainable.
Our 10 Favorite Star Necklaces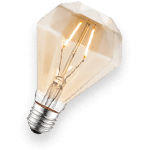 About stars
Stars are complex orbs of burning gasses that burn brightly across the sky.  Our own sun is a star so important to us, it is quite literally responsible for the warmth and wellness of life on Earth. There are more stars in the universe than scientists know how to count. That does not stop them from trying, though. Not every star can fit on star necklaces, however, you can have your favorite ones on them.
Stars as guiding lights
The earliest explorers of the globe used the stars and their predictable paths across the night sky to discover expanses of Earth previously unknown to them. They marched across the lands with the stars as their guide. They sailed across mighty oceans using the stars to keep from getting hopelessly lost.