The Best Selection of Cross Necklaces for Women
last updated:
Dec 24, 2021
Adding a cross necklace to your jewelry collection is something that most fashion-forward people consider at some point. These pieces' sleek and effortless styling makes them highly adaptable and suitable for any outfit.
You can wear crosses as a symbol of your faith or as a nod to some of the world's most influential gothic fashionistas.
What makes cross necklaces even more remarkable is how unique their designs can be. Some feature more contemporary styling with sharp ankles and polished metals. You can also find more exotic and antique pieces, ideal for more traditional fashion icons.
Let's take a look at some of the most fabulously styled pieces with innovative and intricate elements to enhance your wardrobe.
Top 5 Picks!
1

. Kay Sideways Cross Necklace 14K White Gold
The Kay Sideways Cross Necklace 14K white gold is one of the more modern options for a cross necklace. Instead of the traditional style of vertical cross, it boasts a sideways pendant to add extra flair. With its effortless modernism, it's a fantastic addition to your collection. 
Read more
Something about sideways cross necklaces transforms them from bland to brilliant. Their contemporary styling has recently gained traction amongst influencers and popular celebrities alike. If you're searching for an attention-getting piece, this is one of our top recommendations.
You'll fall in love with the luxurious polishing of the 14K white gold metal, helping the necklace shine effortlessly.
Also, with the high-quality metal, you'll find it's effortless to keep clean and tarnish-free. Gold is a relatively forgiving material and can be worn throughout the day without worry.
One of our favorite features of this piece is the adjustability of the white gold chain. Instead of sitting too close to the neck, you can easily extend the necklace like a choker. It offers 16 to 18 inches of length for full customization.
This feature is also fantastic for both men and women, making it a fabulous unisex piece.
2

. Ross Simons Italian Sterling Silver Symbol Layered Necklace
When you buy a necklace, who says you only need one chain when you can have three? The Ross Simons Italian Sterling Silver Symbol Layered Necklace is a phenomenal accessory that adds dimension to any outfit.
Read more
This piece's simple design sets it apart from the rest, making it a fabulous choice for everyday outings.
You'll find three individual layers of chains on the necklace which speak to your unique personality traits. There's an infinity symbol for the first layer, the second layer showcases a heart, and the third has a cross.
With three different necklaces combined into one piece, this is a one-stop shop for accessorizing. You won't have to worry about learning how to layer necklaces to set the stage for an upcoming event. Everything you need is packaged in this perfectly polished sterling silver necklace.
The longest layer of the piece is 20", with the middle layer measuring 18". The innermost necklace is 16", with the entire piece also featuring a two-inch extender.
With the added benefit of a lobster clasp, it's an easy necklace for anyone to wear.
3

. Zales Double Cross "Y" Necklace in 10K Gold
If you love cross necklaces but are looking for something out of the ordinary, this piece is recommended. The Zales Double Cross "Y" Necklace in 10K gold has a unique style that hangs lower on the chest, adding high-fashion appeal.
Read more
At first glance, it's easy to tell the cross necklace is designed for luxurious jewelry enthusiasts. It has a tight-fitting choker-like necklace paired with a dropped cross for added drama. You'll love how delicate the cross pendant is, sitting comfortably in the center of your sternum.
The adjustable cable chain necklace is another helpful feature, allowing you to tailor the necklace's length.
You can either wear the piece as a contemporary choker or give it a softer flair by letting it cascade down your chest. Even the delicate chain that affixes the pendant to the rest of the piece adds an extra layer of glamour.
It's a premium-grade piece with a combination of two metal colors, yellow and white gold. Contrasting metals have never been more popular than they are today, transforming this delicate necklace into a cutting-edge accessory.
4

. David Yurman Cable Cross Necklace with Diamond
As a part of the Cable Classics Collection, this cross necklace is a fantastic addition to anyone's jewelry collection. It has a sturdy and dependable design that feels masculine, confident, and bold. If you're a fan of cable chain jewelry, this will quickly become one of your most-worn pieces.
Read more
The necklace combines classic and modern elements. You'll love the uniqueness of the delicate embellishments paired with an eye-catching diamond in the center. Undoubtedly, the cross pendant is the focal point of this piece, capturing the energy and excitement of the entire necklace.
This piece was designed with New York City in mind, which never sleeps. It's a fabulous accessory that can be paired with formal or casual outfits, speaking to its versatility. Also, it has plenty of embellishments that make it more of an art piece than a traditional necklace.
Crafted from sterling silver, you'll find the necklace is relatively easy to take care of with a soft polishing cloth. '
Also, the diamond is .03 carats in total weight, so it's not too large to take away from the artisan-quality cabling of the cross itself. There's a level of drama this necklace brings to the table, making it ideal for confident jewelry wearers.
5

. Peoples Jewelers Black and White Diamond Cross Pendant
The Peoples Jewelers Enhanced Black and White Diamond Cross Pendant is one of the more traditional cross necklaces on this list. Its classic silhouette makes it an exceptional choice for jewelry lovers of any age and with any style.
Read more
The cross pendant is perfect for business, formal, and casual outings. You'll find it pairs well with dresses and suits as well as a slim tee and a pair of jeans. Its unisex design also makes it a fantastic option for any gender.
You'll appreciate the sleek styling of the pendant, which is the necklace's focal point. It boasts black and white diamonds set in sterling silver. Although it's not gold, the sterling silver is polished to perfection, so it has an amazing shine.
The diamonds feature the perfect contrast, with black diamonds circling the centered white diamonds. Up close, you'll appreciate the luxurious quality of each diamond which glistens as you move.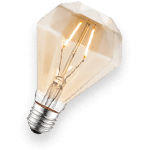 Tau Cross
One of the oldest crosses, the Tau Cross was originally the symbol of Dumuzid, an ancient Sumerian shepherd god. Dumuzid was later to be known as Tammuz, and in Greek, his name started with the Tau symbol, hence the namesake "Tau Cross."
This cross was later co-opted by Christianity and is most likely recognizable to modern-day Christians as the crux commissa.
St. Anthony adorned his habit with a blue Tau cross, and since Anthony of Egypt was the patron saint of the Antonines, the cross gained prominence amongst both the Antonines and the Franciscan Order.
Crux Ordinaria
This is the cross you're likely most familiar with – that iconic "t" shape! Called the crux ordinaria, it has its beginnings as a crucifixion device in Ancient Roman times. If you're familiar with the story of Jesus, this was the stake on which he was nailed to and condemned to death on.
Used as early as the 2nd century CE, this symbol has become sacred in many sects of Christianity and is a symbol many people still wear today to show solidarity in their faith, as well as a source of personal strength.
It is an incredibly powerful piece of imagery for Christians, and no list about cross necklaces for women would be complete without sharing at least one piece of jewelry with this type!
Sun Cross
The Sun Cross is an ancient symbol which represented the sun, found as early as 1440 BCE on burial urns in England. It is a symbol that has been used by many various religions throughout the centuries and is most famous for representing the main god in Norse and Germanic paganism: Odin and Woden, respectively.
In this context, the symbol is representative of a wheel, which shows the passage of life into death, and the circle of life.
If we consider the cross to be a Solar Cross, we see the four parts it is broken into representing the seasons and the cardinal directions. It's also been used as a consecration cross in Christianity, in which 12 of these would be carved or painted into the walls, pillars, or alters of a newly built church in medieval times.
Frequently Asked Questions
q:

What does wearing a cross necklace mean?

a:

Cross necklaces are a rather straightforward accessory, but they're highly adaptable across various styles. Of course, their initial appeal is that they symbolize a crucifix, which has a significant religious meaning. The majority of wearers find that it showcases their Christian faith and belief in God.

However, the popularity of cross necklaces has transcended past religion and into other fashion subcultures, particularly alternative fashion.

They're also trendy in gothic subcultures, adding to the aesthetic of all-black clothing paired with leather, metal embellishments, and more. Cross necklaces are a stylish symbol with such a fluid and adaptable design.
q:

Is a cross necklace attractive?

a:

Cross necklaces are an attractive accessory regardless of how you intend to wear them. They're a fabulous way to showcase your personal faith and beliefs. However, they are also often paired with other pieces to add a jaw-dropping display of exotic accessories to everyday outfits.

Some pieces' sleek and contemporary styling elevates them beyond the traditional idea of rosaries and other religious symbols.

You can also find pieces with more ornate qualities than others ideal for modern fashionistas. There's no doubt that their versatility makes them a phenomenal addition to your wardrobe.
q:

Is it OK to wear a cross sideways?

a:

Depending on your beliefs, wearing a cross sideways may or may not be ideal. More traditional religious groups find that wearing a cross in any orientation other than right-side-up is disrespectful.

However, more modern believers find that unlike wearing it upside down, sideways crosses do not have a negative connotation.