The Number 1 Dragon Necklace Selection!
last updated:
Dec 17, 2021
Dragons are a classic symbol in China and have made their way into traditional and popular jewelry.
Dragon-inspired pieces symbolize resilience, power, and loyalty with a fabulous meaning behind the legendary creature. It elevates the piece by adding a little bit of creativity with a hidden meaning when added to jewelry.
If you're looking for a gift for a loved one or yourself, we've found some fabulously designed dragon pieces to consider.
Let's take a look at some of the most remarkably styled necklaces you're bound to come across.
Our Top 5 Picks!
1

. Natori Horn Dragon Necklace
The Natori Horn Dragon Necklace has an effortless styling that makes it fabulous for all jewelry lovers. Instead of using traditional metals for its construction, it features a unique design that's bound to impress. If you need a necklace that wears well on its own or pairs with other pieces, this is one of our top choices.
Read more
There's no doubt that it's easy to see how fashionable the Natori Horn Dragon Necklace is at first glance. It's bold and chic, speaking to your inner confidence without being too over-the-top. In fact, the general design of the piece is rather simplistic.
The focal point is the pendant, which depicts a horned dragon consuming its tail and creating an infinite loop. The unique symbolism speaks to your protective nature and your neverending strength and strong will. Every piece is made individually in the Philippines, making it an iconic one-of-a-kind item to have.
When it comes to finding a necklace that fits you perfectly, this is a fantastic choice. Instead of a regular metal chain, it features an adjustable self-tie. You can make the necklace as long or tight as needed to wear on its own or with other chains.
2

. Effy Diamond Dragon Pendant Necklace
For many, dragon necklaces are an opulent part of an everyday outfit. The Effy Diamond Dragon Pendant Necklace is a fantastic solution to dress up casual wear. However, it's styled perfectly to pair well with luxurious formalwear.
Read more
Investing in expensive, unique jewelry is bound to make your collection ten times more exciting. With the Effy Diamond Dragon Pendant Necklace, you can own a fine piece of editorial jewelry. The necklace has many fabulous features that you can appreciate up close and at a distance.
The necklace's focal point is obviously the dragon pendant, which features intricate grooving showcasing the scales of the legendary creature. You'll also find stylish touches, such as curved edges and a glossy polished metal finish. Along with the incredible gold details, you'll also find individually-set diamonds.
The necklace features 5/8 total carat weight with specially sourced diamonds. They glisten effortlessly in the light, bringing even more dimension to the necklace. Also, the metal is solid 14k yellow gold, speaking to the phenomenal composition of the piece.
3

. Shivani Choudhary Circular Dragon Necklace
The Circular Sterling Silver Dragon Necklace designed by Shivani Choudhary is the type of necklace ideal for strength. It's intended to resemble a wreath, expressing the infinite power you hold over your life. This is undoubtedly one of the most stunning necklaces you'll find with unique artisan-quality details.
Read more
When you look at the fine details of this necklace, you'll find it contains several ancient influences. Around the exterior of the circular pendant, there's a fierce dragon-shaped into a wreath. The inner band features a collection of ancient Celtic runes, speaking to the protective concepts of the piece.
This necklace is even more unique because it's designed and manufactured in India. You'll be investing in a handmade artisan-quality piece of jewelry that's one-of-a-kind. Also, the fabulous styling makes it comfortable to wear every day.
You'll fall in love with the thin 2mm chain that's 20" long, allowing for moderate adjustments. The entire piece is crafted from 925 sterling silver, making it skin safe, lead-free, and nickel-free. The piece is easy to wear with the convenient spring ring clasp at the back.
The Awe Dragon Necklace is an attractive alternative to traditional dragon necklaces. With that said, it's also one of the most detailed pieces that we've seen. You can genuinely make this necklace your own with plenty of customizable features.
Read more
The fine details of the necklace are what set it apart from the rest. The pendant showcases a fabulously styled dragon with individual scaling and embossed wings. You'll also find two ornate claws paired with a scrolling tail and a fierce face.
One of the more remarkable details of this necklace is the single gemstone held in the dragon's mouth. It helps add a little bit of color to the piece without being too over-the-top. This design is our top choice if you're looking for a more subdued and minimalistic dragon necklace.
As mentioned, there are some customizable features to consider with the Awe Dragon Necklace. You can choose different chain lengths from 16" up to 22" and different chain styles. The gemstone included with your necklace will be brilliant-cut and genuine, capturing the light easily.
5

. Huiyi Tan Dragon Necklace In Sterling Silver
This piece is ideal if you want to treat yourself to a fabulous dragon necklace without breaking the bank. It has a classic styling with beautifully polished metal that looks great on every wearer. Also, it's rather simple, making it the perfect choice for minimalistic jewelry lovers.
Read more
The Huiyi Tan Dragon Necklace In Sterling Silver is handmade in Britain, making it a one-of-a-kind gift for a loved one. You can guarantee every necklace features artisan quality details, helping you support small artists. This is the type of piece you can wear every day with incredible attention to detail.
The dragon pendant is sleek and stylish with a couple of cute accents, such as a rounded tail. You'll also find the finish is slightly polished, adding to the luxurious look of the piece. Another massive benefit is that it's designed using eco-friendly methods and materials, helping you give back to the planet.
With the help of the included anti-tarnish silver polishing cloth, you can keep the solid sterling silver clean and shiny. Also, the necklace is easy to adjust, thanks to the 16" - 20" extendable sterling silver chain.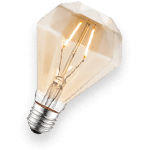 Why a dragon?
For centuries people have used the dragon to explain things they didn't understand. This mythological creature has been used to explain the eruption of volcanoes and the storms in the seas. In some cultures, it is thought to bring good luck and in others, bad luck.
They are portrayed in a variety of ways…from hideously evil and ugly to mystical, crystal-like and beautiful. Some dragons breathe fire and others breathe ice. Recently dragons have gained popularity on the big screen and in literature alike.
The characters often wear dragon jewelry which has given rise to their fashion acclaim and the demand for design.
How to clean your dragon necklace?
If you want to keep your pieces looking awesomely beautiful and, for a very long time, there are several guidelines to follow.
✓ Keep your piece dry; don't wear it while bathing or swimming.
✓ Avoid sprays, like perfumes and hair spray, and lotions.
✓ Try not to touch it a lot. The grease and/or sweat on your hands may cause discoloration.
✓ Clean your piece with a soft, dry, cloth, unless the manufacturer states that you can use chemical solutions to clean it.
✓ Lastly, always store your piece in a soft lined container or pouch.
Frequently Asked Questions
q:

What does a dragon necklace mean?

a:

Dragon jewelry is far more than an exotic piece that pairs well with casual and formal outfits. Often regarded as a talisman, this symbol holds plenty of meaning in many cultures. Dragons are fierce and loyal, but they symbolize career growth and success.

Many communities believe that a dragon talisman can help protect the wearer from the dangers of other people's ill will. In general, it's often given as a gift that represents power, protection, courage, and good luck. With all of these hidden meanings, it's no wonder dragon jewelry is as popular of a gift as it is.
q:

Are dragons protectors?

a:

The fierceness of a dragon isn't something to be taken for granted, as they are known to be loyal symbols.

With that said, dragon jewelry is often given to people who need a little bit of extra protection. Not only do they protect the wearer from those with poor intentions, but also general bad luck.
q:

What does a jade dragon pendant symbolize?

a:

The dragon is a classic and sacred symbol in China, as is jade. According to Chinese legends, the Dragon (male spirit) and Phoenix (female spirit) created the world. With that said, dragons are typically seen to have an iconic robust and masculine energy that symbolizes protection.

However, when combined with jade, it has a striking feminine appeal that speaks to procreation, fertility, and happiness.
q:

Can a dragon be a spirit animal?

a:

Most animals in legends and on the planet can be spirit animals, but the dragon is unique. As your spirit animal, the dragon offers vitality and courage paired with enthusiasm and strength.

You'll find navigating through formidable obstacles in your life has never been simpler than with him by your side.

Dragons can also symbolize the passion and fire within you, encouraging you to take risks to develop stronger power. Whether you need support in your personal or professional life, dragons are a fabulous spirit animal to have.
Criteria for Evaluation
When bringing you dragon necklaces, it was important to present pieces you were going to love and, quite possibly, love them for different reasons. We not only gave you selections that are easy to wear but functional as well.
In this day and age, when there are so many disabilities, it was important for us to give you a piece that would be a solution to a problem. If your piece falls apart and breaks, it's no good and not worth the money you spent.
The construction of these necklaces was a priority. None of these pieces are any good if they don't last. They had to be durable.
Most of the necklaces listed are made of 925 sterling silver. Typically it is quality material and, with proper care, it will last you a very long time.
Other materials in these pieces were chosen for their quality as well.