10 Jade Rings We're Getting Our Hands on
last updated:
Mar 12, 2020
Success, wisdom, and wealth—those are the 3 meanings that sum up jades. So quite literally, the stone is intertwined with creativity and productivity—hence we consider jade rings one of the must-have in any girl's jewelry repertoire. Or better yet, you can consider it the ultimate good luck charm. But that's just us.
So if you're here looking for a gift to give someone really special to you or you want to treat yourself, then we have some rings for you to consider. Picks on our list are the best in their price ranges and feature the best use of materials that we've seen.
10 Jade Rings To Put on Your List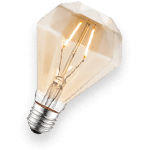 The History Behind These Jade Rings
In ancient times, the nephrite jade was common in China. It was the first of these types of materials to be found and used. Now the deposits are rare and depleted due to overuse. That said, in the past, they were used in the design of ornaments and beads. From there, they gradually became revered and were used to carve out artworks and decorations.
Around 3,000 BC, jades became a favorite gemstone in China,and they referred to it as a 'royal gem'. The stone's polish was attributed with purity, the hardness represented intelligence, the angles mean justice, and its sound when struck is music.
There is a Chinese proverb to emphasize the importance of jades. It says 'Gold has a price, Jade is priceless.'
How to tell if the jade stone is real
Generally, there are three main types of jades. They include the Jadeite, Nephrite, and Greenstone. Only the jadeite and nephrite jades are considered real. If any brand tells you it uses either, this is how you can be sure.
Throw the jade into the air and see if it weighs more than it looks. If it does, it's probably genuine.
Tap the stone against a hard surface and notice the sound it produces. For genuine stones, it makes a clicking sound. But for ones that are fake, it'll probably sound like beads.
The last test is the scratch test. Jadeite, for example, is very hard and will scratch glass. But in the case of nephrite, you may have to avoid this test altogether since this type of stone is quite soft.
These are basic tests, so don't expect them to be foolproof. Still, if these tests are done right, you should be able to measure to a certain extent whether or not the jade is real.
Frequently Asked Questions
q:

What does Jade symbolize?

a:

While jade means creativity and productivity, it can mean beauty and purity as well. Likewise, the stone represents eternity and love.
q:

How much is a piece of jade worth?

a:

The price of the most beautiful jade seems to have increased by about ten folds over the past decades. An ounce of the finest jade could cost $3000, making it more valuable than gold.
q:

Which color of jade is the most valuable?

a:

The most common color you'll find jades in is pale green. However, the most valuable jade is the Imperial Jade and it's known for its emerald green hue.