8 Jade Rings We're Getting Our Hands on
last updated:
Sep 28, 2021
Jade is a classic and precious gemstone that looks phenomenal when paired with all metal types. It has a stunning history that makes it one of the most iconic vintage stones to have in your jewelry. Also, jade is incredibly versatile, with many color variations that make it easy to pair with all outfits.
If you're on the hunt for a prismatic and multi-faceted accessory to add to your collection, jade rings are our top pick.
Let's take a look at some of the most fabulously styled pieces you'll need to have.
8 Jade Rings To Put on Your List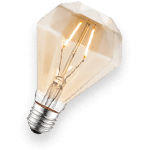 The History Behind These Jade Rings
In ancient times, the nephrite jade was common in China. It was the first of these types of materials to be found and used.
Now the deposits are rare and depleted due to overuse. That said, in the past, they were used in the design of ornaments and beads.
Around 3,000 BC, jades became a favorite gemstone in China,and they referred to it as a 'royal gem'. The stone's polish was attributed with purity, the hardness represented intelligence, the angles mean justice, and its sound when struck is music.
There is a Chinese proverb to emphasize the importance of jades. It says 'Gold has a price, Jade is priceless.'
How to tell if the jade stone is real
Generally, there are three main types of jades. They include the Jadeite, Nephrite, and Greenstone. Only the jadeite and nephrite jades are considered real. If any brand tells you it uses either, this is how you can be sure.
Throw the jade into the air and see if it weighs more than it looks. If it does, it's probably genuine.
Tap the stone against a hard surface and notice the sound it produces. For genuine stones, it makes a clicking sound. But for ones that are fake, it'll probably sound like beads.
The last test is the scratch test. Jadeite, for example, is very hard and will scratch glass. But in the case of nephrite, you may have to avoid this test altogether since this type of stone is quite soft.
Frequently Asked Questions
q:

Is jade good for rings?

a:

Jade is a spectacular stone for rings that captures a vintage and classic appeal that other stones lack.

With its beautiful green hue, it's an iconic staple of high-priced jewelry, adding to the opulence of any ring.

You'll fall in love with how easily green is paired with silver and gold-toned metals, making it iconic for any occasion.
q:

How expensive is real jade?

a:

The most common feature used to determine the value of jade is its color. There are various shades of green, and the stone can also be found in yellow, black, white, orange, etc.

The most expensive variation of jade is known as Imperial Jade, which can cost millions of dollars.

Other variations of the stone, such as Nephrite Jade, are significantly more affordable at approximately $90/pound.

It's important to note that depending on where the stone is sourced can also affect its retail price. Nephrite Jade sourced in Canada can be as little as $90/pound, while stones from Russia can start at $227/pound.
q:

Which color of jade is most valuable?

a:

There's no doubt that Imperial Jade is the most illustrious and expensive color of jade that you're bound to find. It has a stunning translucence that also contains chromium adding to its richness. There have been instances where Imperial Jade has sold for millions of dollars.

The second most valuable color of jade is lavender jade, especially if you find a stone that's uninterrupted and untainted.

The more attractive the coloring is, the more desirable it will be in the eyes of collectors and buyers.
q:

What does a jade ring symbolize?

a:

Jade is a stunning stone that also has a beautiful history associated with many deep meanings. In most circles, you'll find it can symbolize harmony, healing, hope, and love.

It's also a material commonly used to represent eternity, whether in the form of rebirth or commitment.
q:

How do you know if jade is real?

a:

Checking the authenticity of your ring's stone is of the utmost importance to get an idea of its value. Looking for flaws is one of the best ways to tell if you have a genuine stone or not, though it can affect its value.

Genuine jade will have vein-like fibers and other impurities, although bubbles clearly indicate the stone is fake.

Our recommendation is to use a professional appraiser or purchase a jeweler's loupe for higher magnification.

Using this tool, you'll be able to see up to 30x more detail, helping you determine the authenticity of your stone.
q:

What does wearing a jade ring mean?

a:

When you adorn a jade ring, it can have a dozen different meanings. It's often worn as a symbol of healing and harmony, helping to balance your inner thoughts and peacefulness.

It can also be used as a symbol of hope and positivity, which is why it's one of the most popular gemstones.