Elephant Jewelry: Check Out Fab Elephant Necklaces, Bracelets & Charms!
last updated:
Oct 05, 2021
Elephant jewelry has a certain elegance and gracefulness to it that other classic symbols don't have. As a piece that speaks to your wisdom and can bring good luck, elephant jewelry makes a fabulous gift for yourself or a loved one.
There are several authentic artisan pieces that you'll love having in your collection to recharge your daily protection and luck.
In this guide, we explore some of the most exotic and luxurious (but affordable) jewelry pieces with beautiful elephant-inspired embellishments.
Let's take a look at some of the most beautifully styled options to add to your collection.
Our Top 7 Picks!
1

. Ross Simons Blue Diamond Elephant Earrings
Polished sterling silver
Post/clutch closure
.25 ct. t.w. blue diamonds
Color-treated natural diamonds
The Ross Simons Blue Diamond Elephant Earrings are designed with every elephant lover in mind. With the combination of sterling silver and glistening diamonds, they're high-quality, skin-safe earrings for fashionable jewelry enthusiasts.
Read more
Introducing genuine diamonds into these earrings make them a fabulous addition to your wardrobe.
The overall style of the elephants makes them perfect for everyday wear, and they are adorable at their core.
With the addition of the polished sterling silver, you have an extra ounce of luxury to add to the piece.
There's no doubt you'll fall in love with the deep blue coloring of the genuine diamonds, adding dimension to the earrings.
What makes these earrings unique is how the diamonds are colored. During manufacturing, they are treated to cause color changes. Afterward, the diamonds are heated to retain the color, maintaining their vibrancy over years of continual wear.
They're comfortable for all lobe sizes, with a total length of 1/4 inches and a 1/2 inch width.
2

. Novica Brass Elephant Anklet
Brass elephants
Jingling bells
Calcite embellishments
Wax polyester macrame cord
Genuine exotic jewelry can be challenging to find unless you travel overseas, which is why we fell in love with this piece. The Novica Brass Elephant Anklet with Blue Calcite and Jingling Bells reminds you of tribal elements from Thailand, making it a fabulous addition to your jewelry collection.
Read more
Handcrafted by Tiraphan Hasub, this anklet is the perfect display for your love of majestic creatures.
This stunning anklet is designed to feature a pack of pachyderms parading around in a circle, celebrating life and happiness. You'll find a lovely combination of teal and brass paired with a macrame cord.
The hand-braided bracelet feels comfortable against the skin paired with the perfectly shined brass embellishments.
For an added touch, there are petite turquoise calcite elephants, adding vibrance to the entire piece. There's no doubt this will become one of your most worn pieces with its high-quality craftsmanship.
If you want an anklet designed for everyday wear, this design is our top choice. It features waxed polyester cords, which are protected against sweat and water.
3

. Tous Dark Silver Sweet Dolls Elephant Pendant
925 sterling silver base
Ruthenium plating
Versatile pendant design
Smokey grey finish
There's nothing better than treating yourself to an adorable piece of jewelry that fills your heart with joy every time you wear it. The Tous Dark Silver Sweet Dolls Elephant Pendant is the perfect piece that's cheerful, perfectly styled, and great for everyday occasions.
Read more
Dark silver is one of our favorite metals because it's contemporary without being too modern. You'll find this pendant pairs well with vintage and modern chains alike.
What makes dark silver unique is in how it's finished to get its iconic smokey finish. The base metal is sterling silver, and it is then covered in ruthenium, a mineral that tints the metal darker.
An added benefit of ruthenium is that it adds shine and strength, making this a perfectly polished pendant to wear.
The pendant is only 2 cm, making it easy to wear on many different chains. As it's smaller, we imagine it is the perfect addition to a thin, delicate chain.
Also, every purchase receives premium Tous ruthenium plating and restoration services to maintain your jewelry's luster.
4

. Unwritten Fine Silver Elephant Link Bracelet
Fine silver
Clasp closure
Embedded crystals
Artistic elephant pendant
Elegance is the first thing that comes to mind when we look at the brilliance of the Unwritten Fine Silver Plated Crystal Elephant Link Bracelet. Crafted from premium materials, this bracelet is the perfect pairing with your other favorite accessories.
Read more
This bracelet is the perfect blend of casual features with luxurious finishes. Your eyes will be drawn to the brilliantly polished metal, speaking to its quality. As the bracelet is made using fine silver, it will be one of your more lavish accessories.
We love the classic styling of the link bracelet, which adds depth and dimension. Also, the stunning elephant pendant sets it apart from other pieces we've come across.
At the end of the trunk, you'll find several individually embedded crystals that sparkle effortlessly. As the remainder of the bracelet is fine silver, you'll love the cohesiveness it can bring to any outfit.
Another huge benefit of this bracelet is that it's fully adjustable up to eight inches.
5

. Black Bow Jewelry Co. Gold Elephant Bracelet
Crafted in 14K yellow gold
Features a polished finish
Open back design
This adorable elephant bracelet is one of our favorite picks on this list! The good luck charms are well depicted through the several well-crafted elephant pendants with trunks raised and positioned around the chain in intermitted links.
Read more
The charms are super cute, and the bracelet is all in 14K yellow gold. We particularly love the polished finish and open back design!
It features a strong solid chain measuring approximately 5 mm in width and 7 inches in length. It's connected to a finely crafted and sturdy lobster claw clasp for a secure hold.
The bad news? This option is one of our most expensive picks. However, if you ask us, it's worth every penny!
6

. Patrick Mavros Ben the Elephant Pendant
Sterling silver
Delicately textured metal
Polished accents
45cm adjustable chain
The Patrick Mavros Ben the Elephant Pendant in Silver is another great example of owning jewelry with a unique heritage. This necklace is one of the few on the market designed with the heart of Africa in mind.
Read more
It was designed by a family creating jewelry in the Umwimsi Valley sanctuary. Their lives revolved around animals, especially elephants, protected from poachers and other dangers of the area. That is where the inspiration for the Ben the Elephant pendant arose from.
It features a beautiful pendant resembling Ben and his family. The fine details of this piece make it an eye-catching necklace you can wear for any occasion. You'll find intricate engravings and carvings to resemble the proper consistency of elephant hide.
As an added benefit, there are brilliantly polished embellishments, such as the ears and tusks of each elephant.
With a combination of polished and textured metal, you'll be wearing a piece of art everywhere you go.
One of the main reasons we love this necklace is because of how easy it is to wear.
7

. Black Bow Jewelry Co. 4k Two Tone Gold Elephant Pendant
Crafted in multi-tone gold
Features a smooth polished satin finish
Just look at this stunning two-tone elephant pendant necklace. It's such a stylish piece with great detail.
Read more
You can see intricate work showcased all through the elephant pendant to bring out the two-dimensional open-back design.
We also can't get enough of the satin and the polished finish.
Combine 14K yellow gold and rose gold, and what you get is a piece of jewelry that you don't see every day (finally!).
The pendant measures approximately 21x 18mm, including the bail.
However, the chain is not included. This gives you the option to choose your chain style and length.
This gorgeous piece is upper affordable.
Criteria Used for Evaluation
Jewelry Metal & Gemstone Quality
If you are going to wear your good luck jewelry charm nearly every day, it should be made of materials that can withstand the rigors of daily use.
It's for this reason that we picked pieces made from high-quality and durable materials such as sterling silver and gold.
Not only will these metals last you a lifetime, but they are also safe on the skin.
Style
Your good luck jewelry should be pieces that are ideal for an everyday look. We picked elephant jewelry that is sure to charm up your everyday jewelry game.
Whether you believe in the good luck vibe or not, all-out top 10 picks are unique and fabulous additions to your jewelry collection. They are stylish and versatile.
Our list is compressive so you get to choose from bracelet charms, earrings, to elephant necklaces. We even included a toe ring!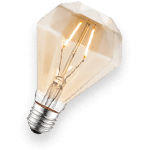 Styling tips
Whether you are among the people that swear by them or the other group that believes good luck charms are a silly thing, charm jewelry is still a fun way to spice up your look and inspire yourself or someone.
Meghan Markle, while in Botswana, was spotted wearing an elephant hair bracelet which in Africa is a symbol of good luck.
She wore this bracelet on her left wrist which holds a deeper meaning!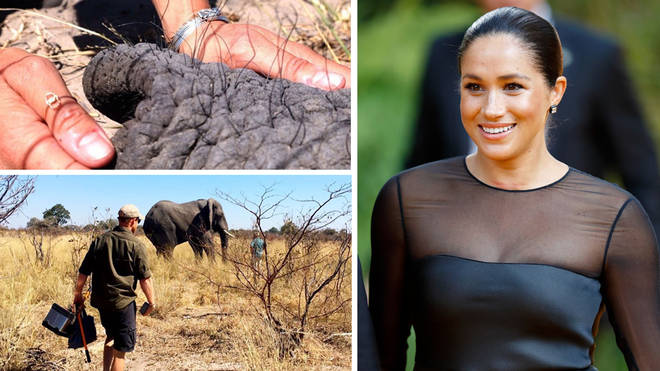 You too can wear your cute elephant jewelry and look absolutely amazing.
You can rock a super casual and relaxed style on a daily basis with any of the bracelets and necklaces we picked.
If you like layering your pieces, feel free to combine your elephant necklace with other jewelry.
You can pair a short elephant pendant necklace with other charm necklaces since layering is always a good idea if you ask us!
Styling tips
Love stacking jewelry? Pair your stacked good luck charm bracelets and mix metals.
Combining gold and silver looks sooo good as long as you nail the style by making sure to pick daintier bracelets rather than chunky bracelets.
Your delicate elephant pendant necklace will go well with both cute and elegant dresses.
A charm necklace will emphasize your femininity, so pair with it your little black dress or a velvet dress (which is our favorite current trend so we just had to mention it!).
FAQs
q:

Why are elephants associated with good luck?

a:

In many cultures, elephants hold great symbolism. They stand for strength and determination and symbolize good fortune, health, fertility, good beginnings, wisdom, success, and happiness.

In Buddhism, an elephant is admired for its strength; it's also known to be the guardian of the temple.

In Hinduism, the Hindu God Ganesha showcases the head of an elephant which is believed to bring good luck and also represents wisdom.
q:

Should the trunk face up or down for good guck?

a:

Some people believe that when the trunk is raised, it showers fortunes onto the owner and people around it.

Others believe that when the trunk is facing down, good fortunes and luck will naturally and freely flow to those around it.
q:

Which elephant is considered sacred?

a:

The white elephant is rare and it is considered as the most sacred of all. It is said that mothers of masters and great teachers dream of a white elephant.
q:

Bonus: Fun fact!

a:

Did you know that the elephant is among the most intelligent animals?

According to scientists, an elephant has the ability to recognize its own reflection in a mirror, which is an index of high cognitive ability!

It shows self-awareness, intelligence (yes!), and high thinking capacity.
Finally..
Elephant jewelry, just like a girl's little dress, is one of those types of jewelry pieces that should never miss in anyone's jewelry box. We all need a bit of good luck in our everyday life, and while at it, we should look the part.
Whether you believe in an elephant's good luck charm or not, wearing an elephant necklace or any other piece of elephant-themed jewelry symbolizes strength and wisdom so it's the perfect accessory for any woman out there!
Our top 7 picks include necklaces, pendants, bracelets, and rings crafted in sterling silver and gold and some embellished with gemstones.
 
We made sure to choose pieces that are beautifully detailed and made from quality metals which will last you in time and won't tarnish or fade.
Lastly, it's said that an elephant never forgets. This goes to show you that elephant jewelry will always make for an unforgettable gift!