Halloween Jewelry Special: Halloween Earrings, Rings, Bracelets, and Sets!
last updated
Oct 21, 2019
In preparation for this exciting fun-filled holiday, we have a collection of some frighteningly cool Halloween jewelry, all lined up to get you in the spirit of this awesome spooky season.
Halloween has to be one of the most fantastic time of the year. Honestly, who wouldn't love a holiday that allows everyone to play dress up, and practically be anything or anyone they want to be? And all along eat lots of candy?
You are probably thinking you are too old to join in the sugar-fueled kids in knocking on your neighbor's doors. However, we are here to make sure you will look the part this Halloween.
Whether you are looking for a suitable piece of jewelry to step up your costume or a unique or gothic or even unorthodox piece to add to your normal repertoire, we got you covered!
Our Top 10 Halloween Jewelry Picks!
1

. Jack Skull Personalized Sterling Silver Necklace
.925 sterling silver
Can be customized with engraving
Available in different colors
Remember Burton's movie The Night Before Christmas? We sure loved Jack Skellington and all his absurd ways in a bid to steal Santa and bring all the goodness of Christmas to Halloween Town.
Read more
This stunning coin necklace features an intriguing design of Jack Skull delicately warped by a glittering halo.
This is the perfect necklace to show off your style and brighten everyone's day.
It is made of sterling silver, which is not only durable but also safe for the skin. No matter how long you wear this necklace, it won't turn your skin green!
Also, the silver gives it a beautiful shine and a smooth, flawless finish.
The most outstanding feature in this piece has to be the artificial gemstone positioned around the halo.
The stones add a hint of sparkle to the entire necklace and draw your attention to the coin that features the Jack Skull.
This lovely pendant is attached to an adjustable chain that is available in different sizes ranging from 14" for a child, 16" for a young adult, 18",  20" to 22" for adults.
One thing we love about this coin necklace is that it can be customized by engraving your name or the recipient's name or a message. You can also choose the metal, the color, and the chain size.
The price falls slightly above medium, but the glittering halo is totally worth it.
2

. Fenton Hand Painted Witch & Broom Charm
An officially licensed Fenton product made in the USA
Handcrafted with Fenton glass beads and sterling silver design
Comes packaged in a custom gift box
Get ready for the frighteningly witching hour with this meticulous hand-blown, hand-painted bead Fenton glass charm.
Read more
Creatively initialed by the artist, this lovely bead bracelet has a nice ceramic glaze, which gives it a smooth finish.
It features a sterling silver core professionally embossed with Fenton USA.
The side panel of this superb Halloween bracelet features a broom, a dangling spider, and a witch design.
It's designed to fit most women's wrist sizes as it measures approximately 8mm (W) x 15mm in length.
This an officially licensed Fenton bracelet made in the USA and handcrafted with Fenton glass beads.
It has an impressive orange color, which may vary slightly but still provides a nice contrasting background for the creative motifs.
Rock this Halloween bracelet and add a little charm to your spooky costume. Who knows, it might banish the negative energy and sanctify your space!
The price tag reads a little bit higher, but you will not want to miss this sterling silver charm as an accessory to your Halloween dress up.
3

. Pumpkin King "Jack Skull" Sterling Silver Jewelry Set
Set with 4 items
.925 sterling silver
1-year warranty
Pumpkins might be one of the best things about fall, but when it comes to Halloween, they are an even bigger part of it. How can you dress up for Halloween and not think of Jack Skellington, the Pumpkin King?
Read more
We certainly couldn't leave out the main protagonist of the classic film The Nightmare Before Christmas so, we gladly present to you this fabulous sterling silver jewelry set featuring the Jack Skull design.
Dress your fingers, neckline, and ears with this suitably spooky sterling silver jewelry that you can wear all winter long.
The signature motif, "Jack Skull" featured in all the three pieces, comes in sterling silver.
It's then dotted with quality AAA Jeulia stones that look absolutely fabulous with the silver. The stones add sparkle and glitter to all the pieces.
We believe this set will be the highlight of your Halloween outfit. Whether you are heading to the office this fall or a fake chilling séance, this set will surely style out your Halloween.
The "Pumpkin Skull" jewelry set comes with sterling silver skull earrings, a skull eternity band, and a skull necklace.
The ring is simply gorgeous. It shimmers and glisters in sparkling round stones.
It has an adorable chic design; you can choose to make it an engagement ring, a promise ring, Halloween jewelry, or everyday style jewelry.
Available in different US ring sizes ranging from size 5 to size 9.5.
Just like the "Jack Skull" eternity band, this necklace shimmers in Jeulia sparkling stones.
It has a silver pendant featuring the Pumpkin King smiling skull dotted with round glistering stones and perfectly cut to replicate Jacks's Skull.
The pendant is attached to a cross-chain that measures approximately 460mm in length.
And last you get a pair of earrings with the same design as the band and the necklace.
These studs are chic.They are dotted with the same stones as the other pieces.
The studs stylish and super cool. This pair would look fabulous with any outfit out there, no just for Halloween!
As expected, the price for this set is on the upper side. But, you will be getting three stunning matching pieces.
4

. Round Cut Sterling Silver Skull Ring
.925 sterling silver with round radiant stones
Features an incredibly sculptured skull motif at the center
Available in different US sizes
Our next pick has to be the most beautiful spooky skull ring you will ever come across. It's so well cut and highly detailed you would definitely think you are looking at a skull in real life!
Read more
If your spooky mood this fall is all about skulls, then look no further for a fitting accessory.
We particularly love how this ring is full of Halloween vibe. If you are a man, this skull ring will add a bit of macho charm to your personality.
And if you are lady, this is the kind of Halloween accessory that accentuates your style.
This ring is the perfect choice for skull jewelry lovers. Generally, a skull symbolizes victory and power. It's an attractive and fashionable motif in jewelry.
The particular ring is skillfully crafted in 925 sterling silver dotted with round cut radiant diamond-white stones.
At the center, the ring features a beautifully sculptured skull, which adds an ostentatious element to become the centerpiece detail.
Now combine this impressive skull motif with the glistening stones, and you will have a unique sparkling jewelry piece to cherish forever.
The sizing for this is ring perfect.It's available in different US ring sizes ranging from size 3.0 (US) to size 13.0 (US).
The price point is a bit high, but we believe this is an incredibly detailed ring to treat yourself with or surprise that special lady in your life.
5

. Skull and Chain Dangle Post Earrings
Made of polished and antiqued stainless steel material
Feature a well detailed 3D dangling skull pendant design
30-day return policy
Show off your edgy personality with these stunning dangling 3D skull earnings. If you are looking for a chic option to accessorize your outfits this fall or add a bit of sophisticated charm to your Halloween dress up, then these gorgeous pieces shouldn't be missing in your shopping cart.
Read more
They are skillfully crafted from polished and antiqued stainless steel, which gives them a nice smooth finish and a flawless appearance.
But the most striking detail has to be the dangling 3D skull pendant attached to the 1mm cable chain.
The pendant is perfectly sized, measuring approximately 8x 10mm.
Including the length of the pendant, the cable, and the 2mm ball stud, the total length of the earring comes to about 40mm (1 ½ inch).
The earrings are pretty lightweight and weigh approximately 5.9 grams. They will not put excessive weight on your earlobes, meaning you can rock this accessory all day or night.
We can say the price tag is medium-high, but we don't really mind because these dainty earrings are simply gorgeous.
They will go well with a variety of outfits in your closet, including your Halloween ensemble!
6

. Two-Tone Stainless Steel Spider and Web Necklace
Made of 316l stainless steel
Crafted with a 1.5" pendant and a 22" curb chain
30-day return policy
What's Halloween without creepy crawlies? Well, we know the sight of the real crawlies usually have you running all over the place.
Read more
But this bejeweled spider and web 22-inch necklace might be a perfect choice and perhaps the antidote for all the arachnophobias out there.
This is a glamorous, daring, fascinating, and stylish piece.
It features two-tone textures of stainless steel, which include a black–plated spider design on a 316l stainless steel polished web.
The spider design has a lovely polished finish, which transforms what could have looked like a macabre motif into a mesmerizing beautiful necklace.
The spider and web pendant come attached to a 22-inch curb chain that ends with a lobster claw.
The chain length gives you a bit of versatility when it comes to wearing options. You can fold the chain for a layering effect or wear it longer, depending on your outfit and personal style.
This necklace weighs approximately 7.25 grams, and the pendant measures about 1 ½". You can see it's pretty lightweight; you may even forget you are wearing it.
Reasonably priced!
7

. Rhodium-Plated Sterling Silver Stackable Ring
Made of rhodium-plated silver
Available in different sizes
Embrace the Halloween spirit and join in the fun with this rhodium-plated sterling silver skull ring.
Read more
You will certainly create a unique style and a look that is all yours with this finely crafted ring that looks fabulous alone or stacked with other accessories.
It's made rhodium-plated sterling silver. It is tarnish-resistant and absolutely safe on skin.
It sports an antiqued skull measuring approximately 7x 6mm. The skull motif brings in an edgy element to it.
Though small, the skull encompasses its full details, including the eye sockets and the creepy skeleton mouth.
The ring boasts of opulence and class. It's a great accessory to match with your costume and some of your fall outfits.
It's stackable and can be mixed and matched with other accessories.
This skull-themed piece of jewelry has a bandwidth of approximately 2.25mm. It is available in different ring sizes ranging from size 5 to 9.
The price point is a bit high. However, it's so stylish and trendy it would make an excellent gift item to someone or a special treat to yourself; no judging here!
8

. Black Skull Sterling Silver Jewelry Set
All pieces are made of sterling silver
Detailed skull designs
The rings can be engraved
Jeulia has done it again, and this time, they are out to make sure you are absolutely spooky and creepy with an entire set of black skull silver jewelry.
Read more
Halloween is all about being spooky and fun, and this set might just be the little detail you need to complete your outfit!
If you are planning to wear a skeleton costume, we can't think of better accessories to complete your look than this skull set.
It includes two rings, an Angel wing skull charm, and a two-skull safety chain bracelet.
All the pieces included in this skull set are made of sterling silver, and the rings can be customized with engravings.
The extra detail in each piece is very much appreciated, and the skull motifs stand out ostentatiously.
The two-tone sterling silver rings are available in different sizes. They are unique and cool, shimmering with round cut stones that add a bit of sparkle.
The Angel Wing charm, on the other hand, features rose gold as the main tone, and it's embellished with sparkling champagne stones distinctively set on the head of the skull.
And last it's the two skull safety chain charm. The chain makes it easy to put on and take off the bracelet and prevents accidental loss.
The price for this set is creeping high (as you would expect), but isn't it something worth to treat yourself with? Or an unforgettable gift to a friend or a loved one?!
9

. Hollow Round Cut Sterling Silver Skull Ring
Made of sterling silver with diamond-white round cut stones
Available in different ring sizes
Classy, bold, sparkly, and very stylish, this two-tone skull ring will add a little dazzle to any outfit.
Read more
And, because skulls are symbols of victory, we believe this ring is not only restricted to spooky October, but it can actually be worn all year round.
The piece is made of sterling silver and features black skull motifs arranged neatly across the center.
It's handcrafted with small pave-set fancy black and fuchsia Jeulia stones that elegantly sparkle along the edges.
The ring can be customized with personal engravings at an extra cost. It's available in different ring sizes ranging from size 3.0(US) to 13.0(US).
The piece is relatively expensive, but it's so classy and pretty. It's a worthy purchase and would also make an outstanding gift to someone special.
10

. "Forever Romance" Skull and Rose Sterling Silver Ring
Made of sterling silver
Features an impressive design
Available in different sizes
This sterling silver ring is just too pretty to be showcased only for Halloween! It has too much cuteness going on; we believe it would be a be much-welcomed addition to your jewelry box and a great piece to wear on any occasion!
Read more
It's crafted with precision in every detail and displays a remarkable level of artistry.
It is made of sterling silver and features a sparkling skull motif with a blooming rose in its mouth.
The shank takes a nature-inspired design with leaves and vines for a stunning style.
This unique ring is available in different US ring sizes, and the seller provides a size guide. It can be engraved at an extra cost for customization.
When jewelry looks as great as this Skull and Rose ring, we can't help but think it's so worth every penny, no matter the price tag!
Criteria for Evaluation
Jewelry Metal & Gemstone Quality
Most of our picks are made of sterling silver and stainless steel. Jewelry made of any of these materials is incredibly durable when taken care of correctly.
We picked pieces that are trendy, timeless, and will always look exactly the same years after years.
The choice of material comes at an extra cost, which we believe is worth the outstanding quality and a lifetime guarantee.
Wear Comfort
Halloween jewelry items make a statement and can be excessively huge and uncomfortable.
Our picks are all about comfort. We picked pieces that are bold but not excessive.
Whether Halloween earrings, necklaces, rings, or bracelets, all items on our list are designed by renowned brand known for producing fine jewelry in terms of both quality and wearability.
Style
Our top 10 picks are all about versatility, and most can be worn all year round. We picked pieces that will perfectly accessorize your choice of costume.
Most of the bracelets featured on the top 10 list can be layered with other charm bracelets, and most of the rings are stackable.
We carefully included pieces that can help you accessorize your Halloween outfit as well as any other outfit and during any time of the year.
Whether you are accessorizing your costume or your favorite outfit, you will find timeless pieces that are both bold and elegant at the same time.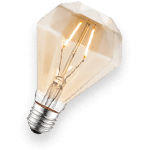 How to accessorize with Halloween jewlry
Most of our picks will compliment your Halloween costume and add a bit of glamour and style to your overall look.
Whether you are wearing a fancy outfit for a Halloween ball or a Halloween themed party, our top 10 picks will be the final finishing touch to achieve ultimate glamour.
Costume or not, our picks will be a great addition to any jewelry box all year round.
We made sure to include pieces that can work with any outfit and for any occasion, not just Halloween!
How to accessorize with Halloween jewlry
You can keep it classy with most of the pieces on our list.
Pair your skull earrings with a lovely necklace and wear your little black dress, and you will be all glammed for that Halloween party looking like Audrey Hepburn met Morticia Adams!
Lastly, skull jewelry is trending, and its big news everywhere. It adds a tad of gothic glamor to your Halloween vibe.
Skull rings or any other skull jewelry piece can be worn as an everyday accessory, especially if you're into bolder jewelry choices!
FAQs
q:

What is Halloween?

a:

Halloween is a secular holiday taking place on October 31st of each year in the United States.

It's believed to have started as an ancient Celtic festival named Samhain to mark the beginning of winter.

During this night, people would light up bonfires and dress up in costumes purposely to scare off ghosts.
q:

What happens during Halloween nowadays?

a:

With time, Halloween became a fun day full of activities. Most people celebrate this day by dressing up as vampires, ghosts, werewolves, skeletons, witches.

Most recent costumes include sci-fi inspired characters from favorite movies, such as aliens and superheroes.

The dress-up also includes costumes of pop culture figures like celebrities, presidents, athlete's characters in films, and so on.

Children also get to dress up in costumes and walk from door-to-door in their neighborhood trick or treating adults for candies.
q:

Which colors are associated with Halloween?
q:

Which symbols are associated with Halloween?

a:

Bats, witches, pumpkins, black cats, witches' cauldrons, ghosts, and skulls.
Finally...
The scariest, silliest yet the best night of the year, is finally here with us. It's time to dress up and show the creepy side of your personality.
Your Halloween costume will be incomplete if you don't choose the right accessories to go with it.
Whether you go for a spooky or silly look, dazzling or ragtag, trendy or traditional, whatever theme you opt for, your choice of accessories will certainly help you tie your outfit all together.
We picked Halloween jewelry pieces that will give you endless options. We wanted you to look best this year as well as all the years to come.
That's why our picks are made of sterling silver and stainless steel metals, as well as designs that never go out of style.
Some of the jewelry pieces featured in our top 10 list are actually pretty and so elegant that you can wear them on any occasion.
Most are great for everyday wear, so don't shy away from sporting these chic and trendy pieces' day or night.
Now dress up, show off your jewelry, and get ready for that fun-filled Halloween party that's going to be the best yet!