Halloween Jewelry Special: Halloween Earrings, Rings, Bracelets, and Sets!
last updated:
Oct 04, 2021
The spookiest time of year is right around the corner, which means it's time to take out your favorite Halloween jewelry.
From Spiderweb earrings to Spider hairpins, Halloween jewelry can bring out the edgier side of your fashion sense. Not to mention is an excellent addition to your closet to celebrate in all of the Fall season's festivities.
We've curated a list of our favorite Halloween jewelry pieces that are sure to bring a chill to your spine. As someone who loves this holiday as much as we do, there's no doubt you'll find some pieces to add to your collection.
Our Top 10 Halloween Jewelry Picks!
Criteria for Evaluation
Jewelry Metal & Gemstone Quality
Most of our picks are made of sterling silver and stainless steel. Jewelry made of any of these materials is incredibly durable when taken care of correctly.
We picked pieces that are trendy, timeless, and will always look exactly the same years after years.
The choice of material comes at an extra cost, which we believe is worth the outstanding quality and a lifetime guarantee.
Wear Comfort
Halloween jewelry items make a statement and can be excessively huge and uncomfortable.
Our picks are all about comfort. We picked pieces that are bold but not excessive.
Whether Halloween earrings, necklaces, rings, or bracelets, all items on our list are designed by renowned brand known for producing fine jewelry in terms of both quality and wearability.
Style
Our top 10 picks are all about versatility, and most can be worn all year round. We picked pieces that will perfectly accessorize your choice of costume.
Most of the bracelets featured on the top 10 list can be layered with other charm bracelets, and most of the rings are stackable.
We carefully included pieces that can help you accessorize your Halloween outfit as well as any other outfit and during any time of the year.
Whether you are accessorizing your costume or your favorite outfit, you will find timeless pieces that are both bold and elegant at the same time.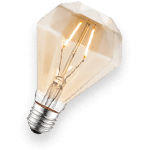 How to accessorize with Halloween jewlry
Most of our picks will compliment your Halloween costume and add a bit of glamour and style to your overall look.
Whether you are wearing a fancy outfit for a Halloween ball or a Halloween themed party, our top 10 picks will be the final finishing touch to achieve ultimate glamour.
Costume or not, our picks will be a great addition to any jewelry box all year round.
We made sure to include pieces that can work with any outfit and for any occasion, not just Halloween!
How to accessorize with Halloween jewlry
You can keep it classy with most of the pieces on our list.
Pair your skull earrings with a lovely necklace and wear your little black dress, and you will be all glammed for that Halloween party looking like Audrey Hepburn met Morticia Adams!
Lastly, skull jewelry is trending, and its big news everywhere. It adds a tad of gothic glamor to your Halloween vibe.
Skull rings or any other skull jewelry piece can be worn as an everyday accessory, especially if you're into bolder jewelry choices!
FAQs
q:

What is Halloween?

a:

Halloween is a secular holiday taking place on October 31st of each year in the United States.

It's believed to have started as an ancient Celtic festival named Samhain to mark the beginning of winter.

During this night, people would light up bonfires and dress up in costumes purposely to scare off ghosts.
q:

What happens during Halloween nowadays?

a:

With time, Halloween became a fun day full of activities. Most people celebrate this day by dressing up as vampires, ghosts, werewolves, skeletons, witches.

Most recent costumes include sci-fi inspired characters from favorite movies, such as aliens and superheroes.

The dress-up also includes costumes of pop culture figures like celebrities, presidents, athlete's characters in films, and so on.

Children also get to dress up in costumes and walk from door-to-door in their neighborhood trick or treating adults for candies.
q:

Which colors are associated with Halloween?
q:

Which symbols are associated with Halloween?

a:

Bats, witches, pumpkins, black cats, witches' cauldrons, ghosts, and skulls.
Finally...
The scariest, silliest yet the best night of the year, is finally here with us. It's time to dress up and show the creepy side of your personality.
Your Halloween costume will be incomplete if you don't choose the right accessories to go with it.
Whether you go for a spooky or silly look, dazzling or ragtag, trendy or traditional, whatever theme you opt for, your choice of accessories will certainly help you tie your outfit all together.
We picked Halloween jewelry pieces that will give you endless options. We wanted you to look best this year as well as all the years to come.
That's why our picks are made of sterling silver and stainless steel metals, as well as designs that never go out of style.
Some of the jewelry pieces featured in our top 10 list are actually pretty and so elegant that you can wear them on any occasion.
Most are great for everyday wear, so don't shy away from sporting these chic and trendy pieces' day or night.
Now dress up, show off your jewelry, and get ready for that fun-filled Halloween party that's going to be the best yet!