Hair Jewelry: 2023 Selection
last updated:
Jan 07, 2021
All women enjoy stylish hair jewelry. Whether your hair is long, medium or short, a single, pretty pin can make a whole lot of difference turning a simple hairdo into a piece of art, literally!
We decided to scour the internet just to find some gorgeous hair pieces that are pretty looking, easy to use and style, and the perfect accessory for those days when you're looking to do something different with your hair but you don't have the time or the budget to pop into a hair salon.
From simple and cute bobby pins to vintagy clips and headbands, our list includes gorgeous head jewelry that'll change your hair game for as little as a few dollars.
Enjoy ladies, and take a peek at what we have chosen for the latest must have hair jewelry!
Evaluation Criteria
Style
Hair is one of the most important assets a woman has. Healthy, shiny and luxurious hair will put any girl in the spotlight.
Whether it's a casual day at home or an exciting night out, we all want to make sure our hairdo is right!
This is where our selection of hair jewelry is perfect for women of all ages.
We picked the 10 hair jewelry options on our list because they are affordable and easy to wear. All picks are super versatile and will go great with casual outfits as well as an LBD!
We also made sure to select head jewelry sets, meaning you will get a few hair clips or hair holder styles in one single set.
This will give you the opportunity to mix and match depending on what you decided to wear!
Wear Comfort
We understand that hair is fragile for some women and many of us spend thousands of dollars to make sure our hair is glossy and strong.
This is why we picked a selection that is easy on the hair causing little to no breakage at all.
In addition, all of our picks are very comfortable to wear. None of them pull at your hair so don't worry about headaches or hair damages.
We also made sure that all options on our list we picked were made to keep your hair in place and are compatible with all textures of hair, whether it be thick, curly, thin, straight, permed, sensitive and baby fine hair.
None of the picks are hard to remove, and therefore, cause no tangles while taking them out.
Durability
We researched each and every pick on our list and found that they are made of quality materials, stones, pearls, bands and metals.
All options are very durable and definitely worth the price. The picks we recommend are affordable and should last you for a long time.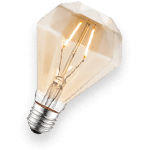 How to wear the hair jewelry on our list!
You can wear any of our picks with whatever outfit you choose. On our list you will find options perfect for weddings as well as retro style parties, festivals, or simple, cute clips for everyday hair styling.
How to wear the hair jewelry on our list!
Some options can also be worn as wristlets (option 8) and other can decorate purses, hats and be used as a cool belt (option 9). The style ideas are endless!
FAQs
q:

Do the hair jewelry picks on your list fit all size heads?

a:

The selection of hair jewelry we chose fit everyone. They are easy to use and you can adjust your hair according to the piece you have selected.

Some of the bands shouldn't be stretched too much and all options come with directions.

The majority of these hair products can be slipped or clipped in place with ease.
q:

Can I mix and match more than one option on your list?

a:

We selected these particular hair jewelry picks for just that reason. All women love to experiment with their hair and you can wear a couple of barrettes and add a few bobby pins to hold your hair in place.

If you decide to wear the vine, you probably would like to put a few rhinestone bobby pins in to keep your hair in place. This just adds more glitter and glamour to your hairstyle. This is why it's fun to mix and match!
q:

Is hair jewelry acceptable as a gift?

a:

Our answer is yes! Hair jewelry is very affordable and makes for a wonderful gift for the women in your life who love accessorizing in general.

Regardless of her hairstyle, there is at least 1 option on our list which would suit any woman you are shopping for!
Finally...
There isn't a single young girl or woman who hasn't worn barrettes or hairpins at some point in her life.
Barrettes, hair clips, headbands and bobby pins are still in style and many celebrities are wearing them while they are out on the town or doing a simple task like walking their dog.
Celebs are sporting fancy, glittering letter-shaped hair clips and pinning their hair wildly all over their head. Why not?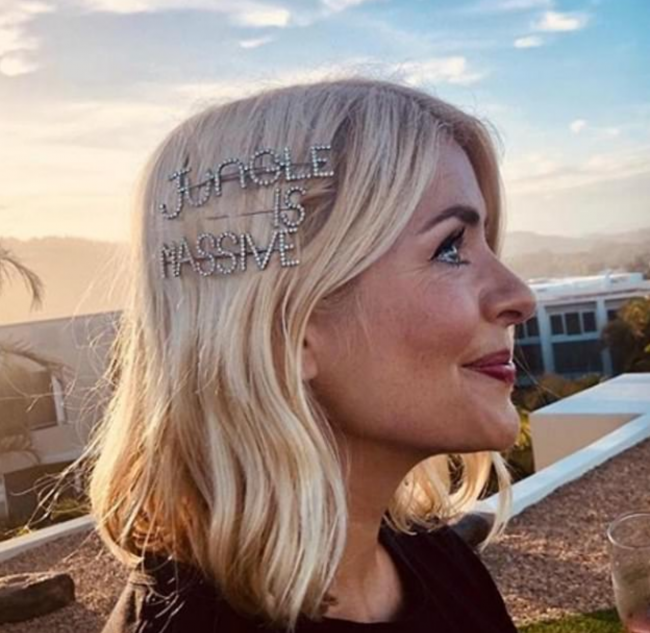 If you want to stand out, it's fun to be unique and create your own style and we have given you that choice by putting together a fantastic list of 10 hair jewelry picks!
Our top 10 options include pieces made from cool beads, glimmering rhinestones, beautiful pearls, shiny crystals and come in gold, bronze and silver metal.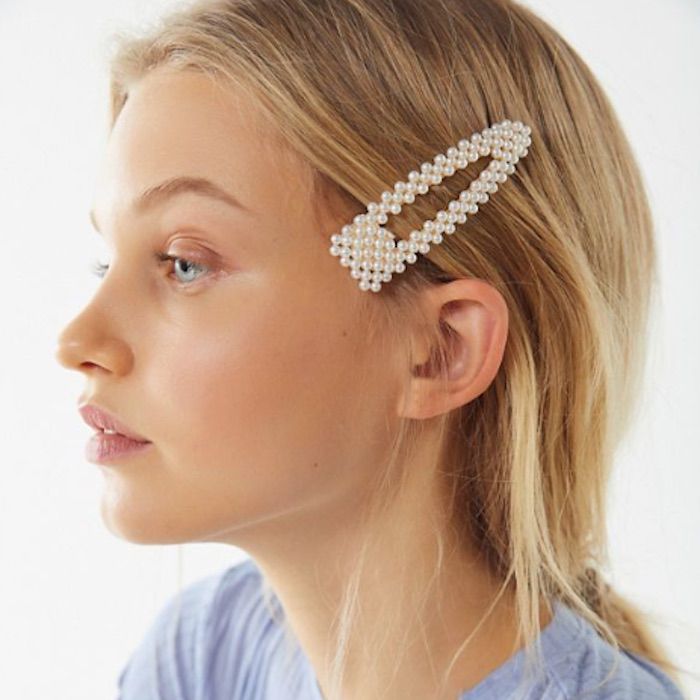 Most of our picks have delicate details and the metals are durable and safe to wear. We also made sure all of the picks are comfortable to wear as well.
Regardless of your hairstyle, hair shade or length, adding a dazzling hair clip, hair holder or simple headband can up your style game in no time. Time to shop ladies!