7 Jade Pendants to Add to Your Favorite Necklaces
last updated:
Oct 14, 2021
Jade is a stunning ornamental stone that adds sophistication and glamour to any outfit.
With its striking natural appeal, it's also one of the world's most expensive stones. Superiorly designed accessories will stand out in your jewelry collection, adding timeless elegance.
There are thousands of jade accessories you can find, many of which showcase genuine stones for special occasions.
In this guide, we've curated an exclusive list of the most spectacular jade accessories you can wear daily.
Whether you're looking for a more high-fashion piece or a subdued, flirty necklace, the options are endless.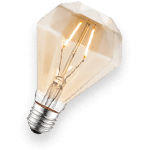 About Jade
Some people love jade rings because of their extensive use in Feng Shui.
The stone, depending on the color, changes the meaning. Red jades moderate tension, the blue ones help with meditation, black prevents negative situations, and green (the most popular), is all about hope, calmness, and romance. Jade Pendant is an extravagant and cool piece of jewelry that can be combined with many other accessories, precisely because jadeite stones vary in color.
While these meanings are significant to us as well, we also particularly love the stone's use as simple accessory pieces since jade looks gorgeous!
Frequently Asked Questions
q:

What is the symbolism of jade?

a:

Jade has a deep and unique history, with its roots being found primarily in Chinese and Neolithic cultures.

It was one of the first materials destined to be suitable for royalty and used by Chinese artisans for years. There are many symbolisms of jade, most of which relate to nobility and wealth.
q:

What is the spiritual meaning of jade?

a:

Aside from its history in ancient Chinese royalty, jade also has a unique spiritual meaning. It's often seen as a material that offers protection both to the living and the dead. It is often referred to as the "Jewel of Heaven," speaking to how it helps people find their way to the afterlife.

Interestingly, jade is also commonly used in feng shui. Like all things in nature, this stone is said to be embedded with qi, the life force flowing through all living things. Depending on the color variations of the stone, it could be referred to as yin or yang.

Light and translucent jade is said to have softer energy which makes it yin, while dark jade has more enormous energy, giving it more yang. Together, they can work to provide the wearer a better life with improved well-being and longevity.
q:

Is jade expensive?

a:

Nestled next to natural color variations of diamonds, jade is seen as one of the most expensive stones in the world. The most expensive variety is jade sourced from Burma. The price of the stone is only set to increase as more middle to upper-class Chinese families are establishing themselves.

Type A jade is known to be the most expensive, as is Imperial Jade. With its impressive coloring and high-quality finishes, it's undoubtedly one of the most prized possessions worldwide.
q:

What are the benefits of jade?

a:

When purchasing jade, you'll be getting your hands on a stone that has plenty of rich history and meaning.

It symbolizes an assortment of benefits, including healing, luck, prosperity, and positive relationships. It is also frequently used in feng shui, which can help boost clarity and focus.