A Guy Deserves an Emerald too – Browse Our Selection of Men's Emerald Rings!
last updated:
Jul 04, 2021
The most stunning men's emerald rings encapsulate your strength and resilience with bold and unique designs.
It's a beautiful stone that accentuates green tones that pair perfectly with white and yellow gold jewelry.
You will also find that it's one of the few gemstones that works wonderfully with an assortment of other stones.
We've found some of the most spectacular artisan-quality pieces to add to your growing collection.
If you're on the hunt for something unique, we're confident these emerald rings are sure to impress.
Top 4 Picks
1

. Saks Off 5th Effy Emerald Panther Ring
Size 10
3.63 tcw
Emerald
Black spinel
The Effy black spinel & emerald panther ring captures everything you'd expect from an exotic jewel-toned ring. It has wonderful green accents thanks to two delicate emeralds paired with an iconic black spinel design.
Read more
There are a few distinctive features that set this ring apart from others. First, the black spinel design captures your attention by drawing your eyes into the piece's depth. Each of the individually set crystals captures the light, expressing your darker side.
However, the brilliantly polished sterling silver helps add a little bit of life and airiness to the entire ring. With the help of the two tiny emeralds for eyes, the panther's intense stare is complete, pulling the ring together.
In total, you'll have 3.63 tcw of emeralds and black spinel that adds to the luxury of the piece. Also, its width is quite comfortable compared to other statement pieces.
In total, the ring is about one inch thick, which makes it sit comfortably near the base of your finger.
2

. Bloomingdale's Emerald & Diamond Ring
.25 ct diamonds
1.15 ct emeralds
14K yellow gold band
GH/I1 color and clarity
It's time that you treated yourself to something luxurious, such as a fascinating statement ring. The Bloomingdale's emerald & diamond ring in 14K yellow gold captures everything you'd expect from a celebrity-approved accessory.
Read more
You will find stunningly set diamonds and emeralds with straight and curved edges working together effortlessly.
This type of ring, once worn, brings a casual outfit into a more trendy and formal dimension.
This ring is a part of 100% Bloomingdale's Collection, which contains curated pieces exclusive to Bloomingdale's.
If you're on the hunt for a one-of-a-kind accessory, this is undoubtedly one of our top recommendations.
Getting into the finer details of the piece, you'll find .25 ct of diamonds with a color and clarity of GH and I1. There are also 1.15 ct of emeralds, which set the stage for the glistening and memorable diamonds.
All of the gemstones have been professionally treated to enhance their beauty while maintaining their original quality.
3 ct emerald
Diamond accents
10K gold settings
10K band
The Macy's lab-created emerald and diamond accent ring in 10K gold is a surprising addition to their collection. It has a classic style that was once iconic in the 80s and 90s, making it ideal for modern fashion.
Read more
At first glance, it's easy to see how this multi-faceted ring has a spectacular masculine appeal.
The central stone set within the ring is lab-created, which ensures it's of the highest quality. The lab-created emerald is the showstopper of the piece, weighing in at a total of three carats.
However, it's not the only glistening element of the ring that you'll love. Bordering the straight edges of the emerald are several individually set authentic diamonds.
You will also fall in love with the high-quality band crafted from genuine 10K yellow gold. All in all, the colors in the ring work perfectly together, making it a decorative ensemble for any wearer.
4

. Effy Collection Emerald Ring
1 3/8 ct emerald
Diamond accents
14K gold band
Specially treated gemstones
Although the Effy emerald and diamond ring is called an accent ring, it's anything but. This iconic display of stunning gemstones is designed to be at the forefront of your finger, showcasing your classic style.
Read more
With the naturally shaped emerald, you will fall in love with the depth of the central gemstone. It also looks flattering with the individually set diamonds around the perimeter.
The straight lines and intricate details make this one of the more uniquely designed emerald rings we've seen.
Within the finely detailed gold band, you'll find engraved lines that draw your eye to the gemstone in the center.
Its exquisite styling features specially treated stones that ensure their durability and longevity over years of wear.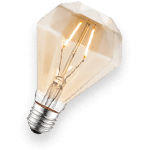 Are Emeralds Only Green In Colour?
These stones are closely associated with the green color, but the hue comes in different variations, from deep green to pale green hues.
The variety of colors is due to the amounts of chromium, iron, trace elements, and vanadium in the gemstone.
How Are Emeralds Priced?
The value and price are determined by four characteristics - weight, cut, color and clarity. The more precise and intense an emerald is, the more value and price it incurs.
The most expensive stones are the ones with an intense green shade with a clean and clear surface.
How Should I Care For My Emerald Jewelry?
Jewelry Metal & Gemstone Quality
To take care of and maintain your jewelry, you need to be mindful of how you wear them.
If you have sporting events or you're out for a bit of fun either at the beach or somewhere else, always make sure you are not wearing your rings. You'll avoid cracks on the gemstone's surface this way.
You also should only wear your emerald stone after you have applied your lotion, hair cream, etc. because chemicals from these creams could damage the gem.
To avoid getting dirt buildup on your jewelry, make sure you visit your local jeweler to get them cleaned professionally at least once a year.
Lastly, below are some tips you should keep in mind.
✓ Do not use steam or ultrasonic cleaning machines; these will leak out the oil used in treating the gemstone resulting in damages
✓ Use a soft microfiber cloth or tissue and soapy water to remove the oil and dirt on your jewelry
✓ Clean the surface of the gemstone with a soft fiber cloth
✓ Your emerald can be easily scratched so separate them from other gemstones
Frequently Asked Questions
q:

What does an emerald ring symbolize?

a:

Emerald rings have a unique history thanks to the popularity of the stone over centuries. Some historians believe emerald jewelry could be dated back to the Sumerians and was believed to have anti-inflammatory effects.

Today, the emerald has a more modern significance, showcasing strength, commitment, and unwavering love.
q:

How much do emeralds cost?

a:

The most crucial factor that influences the cost of an emerald is its quality, aside from its weight. The most pristine emeralds have been sold for as much as $18,000 per carat, while others are more affordable.

Lower-quality emeralds can be $200 or less per carat, making them slightly more affordable for casual pieces.
q:

What does emerald do spiritually?

a:

There's no doubt that emerald has a strong meaning in spirituality with the age of the stone. Most often, it has a connection to divine energies, having been stones of gods and goddesses.

It's said that it's one of the few gems that can open your heart and mind to stronger spiritual connections.
q:

What is emerald known for?

a:

In the modern day, emeralds are a source of strength and resilience paired with love and acceptance.

They are also often gifted to pregnant mothers to help guide them through a safe and healthy birth.