The 10 Most Beautiful Black Rings for Women!

last updated:
Mar 06, 2020
When it comes to black rings, there are so many different styles to choose from. To help you decide from the vast selection of rings on sale, we've chosen some of the most beautiful black rings available. Black diamonds, titanium bands, sterling silver, and black onyx, we've got it all!
However, before you start your search you may like to ask yourself a few questions: why am I buying this ring? Is it a birthday present, engagement, wedding or eternity ring? And what is my budget? Do I want my ring to have a diamond or would I prefer a plain band?
Once you've established these things, you're well on your way to buying your perfect ring and to help you do this, look at our top 10 picks, you're bound to find something that you love!
10 Black Rings to Add to Your Collection!
Evaluation Criteria
Durability
If you're spending money on a piece of jewelry, (whether your budget is low or high), you always want to receive a good product that is value for money, and that will last for a long time.
We have chosen a lot of rings that we think are durable. Some of our picks have a titanium plating which makes the band extremely tough and will prevent the ring from becoming scratched.
Others are made with rhodium plating and stainless steel which will also add to durability.
Wear Comfort
We selected rings that featured a comfortable fit. We chose some of the picks because they had a wide band, making them perfect for everyday wear.
We also chose rings that were made from lightweight materials like titanium so that you may even forget you're wearing them!
Selecting the correct size for your ring was also another important aspect when it came to comfort. That's why most of the rings we chose offer an array of sizes.
Style
Black rings come in all shapes and sizes, so we wanted to make sure we selected a variety of styles to suite everyone.
Black rings are an extremely desirably piece of jewelry. Worn for a variety of reasons, whether it is an engagement ring, wedding ring, eternity ring or simply an everyday ring, we felt it was important to select options that were suitable for different occasions.
Depending on your taste, you can choose a black ring that includes diamonds, a band with intricate details or simply a plain band. We felt variety was key and that is exactly what you will find when browsing our list.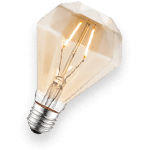 Ancient origins
Not only are black rings the latest must-have, but they can also be dated back to the Greeks and Romans who wore black onyx rings. These rings were chosen for the way they looked as well as because they allowed the wearer to use the ring for official seals.
Through the ages
The reasons for wearing a black ring have changed significantly over time. Victorians often wore them as a symbol of mourning whilst more recently they have been worn to symbolize someone's choice to be asexual.
Black wedding bands
Black tungsten and titanium bands are the latest wedding trend. Known for their hardness and durability, these metal rings are now classed as a symbol of commitment.
FAQs
q:

What is a black diamond (often featured in black rings)?

a:

The black diamond is one of the most popular colored diamonds you can have! In recent years, the popularity of the diamond has surged making it extremely desirable, particularly when it comes to purchasing it in an engagement ring.

Another name for 'black diamond' which you may come across is 'carbonado'. The diamond can be found in places like Brazil and in Central African Republic. A black diamond is one of the toughest diamonds and in its impure form consists of graphite, amorphous and diamond.

You can get natural black diamonds, man-made diamonds and treated diamonds so it is very important to be 100% sure which one you are buying because the price tag can vary dramatically.
q:

What is a cubic zirconia gemstone and how does it differ from a black diamond?

a:

Cubic zirconia also known as CZ is the cubic crystalline form of zirconium dioxide. The cubic zirconia is often compared to a diamond due to its visual appearance, however, because of its durability and low cost, this stone is a very popular option and the best diamond alternative out there.

In its purest form, cubic zirconia is usually colorless but can be made into a variety of colors. On the Mohs scale, it is classed quite hard around 8-8.5.

There are several differences between cubic zirconia and diamond. A diamond is much harder than cubic zirconia, it is the hardest stone there is.

When it comes to the price, you'll find that rings that feature cubic zirconia are much cheaper to buy in comparison to a diamond, making them an affordable option. Cubic zirconia will tend to weigh slightly more than a diamond ring.
q:

What is a black marcasite?

a:

Marcasite can also be referred to as 'white iron pyrite'. It is an iron sulfide with an orthorhombic crystal structure. Marcasite stone is a more brittle and lighter stone.

In its original form, marcasite can vary from a pale yellow to white color, although we mostly know it as black in color. The brittle material cannot be scratched which is very good when it comes to its durability.
q:

What are the benefits of my sterling silver ring being plated with titanium?

a:

There are many benefits of having your ring plated in titanium. Titanium is very durable and resistant which means your ring will not rust or break.

The material is also very difficult to scratch. Titanium is antiallergenic and can give the ring a more unique texture and style.
Finally...
Everyone should own a black ring because they are simply beautiful! What's great about black rings is that there are so many different styles you can choose from.
Historically, only people who were called goths or emos would have worn black jewelry; however, in recent years the attitude to black jewelry has changed.
Today black rings are more and more popular when it comes to choosing your engagement, eternity or wedding ring. A black band or gemstone makes a ring so unique and appealing, as well as super modern. The black ring has become a staple in almost any serious jewelry lover gift box as well!
There are now plenty of styles to suit everyone's taste and we're sure there will be something for you in our top 10 list of the most beautiful black rings.