Oval Engagement Rings in All Price Ranges
last updated:
Aug 20, 2021
Choosing the right engagement ring is extremely important, its something you'll wear and cherish for a lifetime! Whether you like cubic zirconias, opals, morganites or moissanite, we've chosen a variety of stunning oval engagement rings that you'll love.
 
Some of the rings we have chosen are dainty and sophisticated whereas others ooze glamour and sparkle. Either way, we feel our collection caters for all tastes. Plus, we've selected engagements rings in silver, gold and rose gold so you have plenty to choose from!
 
We can guarantee that all our oval engagement rings offer style, comfort, and durability in a range of prices. 
10 Oval Engagement Rings to Add to Your Shopping List!
Evaluation Criteria
Durability
When selecting our 10 oval engagement rings is was important that all options were made from durable stones and metals because being an engagement piece of jewelry, they had to withstand daily wear and still look like brand new.
We felt that each of the stones featured in the engagement rings were extremely hard-wearing. Most of the rings we chose featured either cubic zirconia, moissanite, and opals. These stones were very beautiful as well as durable, meaning that the surface of the stone was unlikely to mark or scratch. 
The rings we chose were made from metals like sterling silver with a rhodium plating or 14k rose gold. The great thing adding rhodium plating to sterling silver is that it makes it durable but still looks beautiful. The advantage of 14k rose gold is that it is made up of gold as well as copper and silver. The gold makes it look beautiful and the copper used makes it stronger. 
Wear Comfort
All our 10 oval engagement rings needed to be comfortable to wear so we selected picks that had comfortable bands and rings that were available in a variety of sizes.
All our 10 oval engagement rings needed to be comfortable to wear so we selected pieces that had comfortable bands and rings that were available in a variety of sizes. 
Some had wider bands or smooth inner surfaces making them comfortable to wear. Sterling silver and gold on their own are soft metals so used in a ring, made them extremely beautiful but also soft when worn against your skin.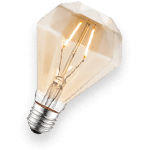 Oval cut diamonds 
Oval diamonds appear larger than they are. This is because they have a bigger surface area in comparison to a round diamond of the same weight. On average, a 1-carat oval diamond will have a 10% bigger surface area than an average 1 carat round diamond. 
56 facets
An average oval cut diamond has 56 facets, some may have a few more depending on the underside of the stone. 
Invention of the oval cut diamond
The oval cut diamond was first invented in 1957 by the Russian-born diamond cutter Lazare Kaplan.
FAQs
q:

What is a moissanite gemstone? 

a:

The moissanite gemstone was first discovered in 1893 by a French scientist named Henri Moissan. Originally discovered in a meteor crater, this gemstone can be mistaken for a diamond because it is clear and gives off a gorgeous sparkle. 
q:

What is a morganite?

a:

It is a variety of beryl which is a clear mineral that includes aquamarine and emeralds. The gemstone normally comes in varieties of pink, orange, and coral colors.
q:

How do I clean my oval engagement ring? 

a:

Care instructions should be provided with your ring however if it doesn't, these are some simple things to do. 

Some rings may come with a jewelry polishing cloth or you may need to buy one separately. The great thing about these is that they are infused with a special cleaner. If you can't get one of these, we suggest using a soft 100% cotton cloth.

If you have a mixture of gold and silver jewelry, you must have a separate cloth for your gold jewelry and another for your silver pieces. 

When cleaning the gemstone, soak the ring in a small bowl of warm water that has been mixed with a dish detergent. It's important to not use a silver liquid cleaner to clean rhodium-plated jewelry.

We also suggest that you take off your ring when you go swimming. It's also important to always put on your jewelry after you've put on any lotions, hair spray or perfume, not before, as this can damage your jewelry.  
Finally...
Choosing the right oval engagement ring is probably one of the first steps you will be taking on your journey with your new fiancé. 
With so many styles, stones and metals to choose from you'll want to find a ring that makes you sparkle. We think we've chosen a selection of 10 oval engagement rings that do this!  
Each of the rings we've chosen offers something different. All of them are durable, comfy and stylish. They also possess that 'wow factor'.
Our selection also varies in price depending on your budget so no matter what you have to spend, you can afford one of our stunning rings!