Romantic and Sweet Couple Rings Worth Spending On
last updated:
Mar 05, 2021
We know there are many romantic and sweet couples out there looking for the perfect couple rings.
We have decided to do the job for you so we have searched the internet for the best matching ring sets at an affordable price for all.
This was a hard decision on our part because there are so many selections we know you would love, and we have chosen 10 there are our absolute favorite!
These sets also make great gifts for birthdays, anniversaries, Valentine's Day, romantic getaways and any other special occasion that celebrates the love you have for each other.
Take a look at our choices because you won't be disappointed!
Evaluation Criteria
Style
We decided to select these 10 couple rings because they are classy, elegant and exquisite; the perfect keepsake jewelry. Some of the sets have a contemporary look, while other sets have a beautiful antique look.
The gemstones are genuine and dazzling, while the bands themselves are polished to the utmost shine.
The designs are unique and perfect for daily as well as evening wear. The jewelry is extremely affordable for any budget.
These sets symbolize everlasting love for all couples who plan to be engaged and married. They also symbolize lifelong friendship with a touch of style.
Wear Comfort
The reason these couple rings are worth splurging on is because we only chose styles for comfort wear. The pieces are all very beautiful, while looking masculine enough for men and feminine enough for women.
We decided on our 10 choices because they are made from high quality metals and are scratch-resistant, won't turn green, keep their shine for years and come with an excellent warranty.
The rings and bands are designed for the perfect fit and easily slide on and off of your finger.
Durability
We are comfortable with all the companies we decided to feature on our list. The brands are honest and use all genuine stones in their products.
The ring size is correct and the gemstones are of the highest clarity. The metal used is polished to a high gloss and the sterling silver is .925 certified.
The prices of the ring sets fit all budgets and every set is guaranteed with a warranty or full refund. If your ring is damaged due to normal wear and tear or a stone is lost, your ring will be repaired free of charge.
All of the sets we selected arrive in either a lovely gift box for easy storage or a pouch.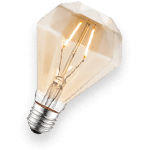 How to choose your perfect ring set
Our selection of couple rings is perfect for everyday wear and regardless of your personal style, we bet that there is at least one set that's just your perfect match.
You don't have to be a couple to purchase one of these stylish sets. Splurge on one of our options and wear it as stackable rings.
Since these are all sets of rings, each one goes perfectly with the other ring included in the set!
How to choose your perfect ring set
If you love pink heart jewelry, we have quite a nice selection. Options 3, 5 and 7 feature either a heart-shaped stone or a heart design on the band.
If you like adjustable bands, choose option 1. The set is simple yet classy and perfect for any couple who loves elegant rings without the flash.
Our favorite pick is option 8 which are just simple affordable, yet sophisticated bands for the perfect couple.
FAQs
q:

Why are couple rings so popular?

a:

Many couples express their affection in different ways, but a ring is still the sweetest symbol of love - and, who doesn't love jewelry?!

The reasoning behind this is couple rings are romantic and sweet, and they also symbolize a bond that is full of promise and loyalty.
q:

Do couples commonly splurge on ring sets?

a:

The tradition of splurging on an expensive set of rings is not as popular as it was in recent years.

One study claims that men who spent under $500.00 or more than $2500.00 on a wedding or engagement ring have a higher rate of divorce than men who spend somewhere in the middle!

It's not about the price tag or keeping up with your friends, it's about what you can afford!
Finally...
The selection of rings for sweet and romantic couples to splurge on has been an interesting journey. Times have definitely changed and couples are moving away from traditional jewelry and becoming more practical.
Being in love doesn't mean you have to put a price tag on your love. We have kept in mind to search for the most affordable prices, the more comfortable ring sets, a variety of available sizes, ring sets that are durable, highest quality of gemstones and strong metals.
We looked for sets with warranties, including little extras like pouches, gift boxes and gift wrapping.
We delved in and studied the clarity and cut of the gemstones, read about the companies, reviewed what the customers said and read about the artists creations.
We have chosen our favorite picks that we found to be exquisite, dazzling, simple but classy. We looked at the styles and determined these sets can be worn daily with pretty much any outfit.
We hope you take the time and peek at what we found for you to browse. There is a set for every couple that is within their budget.
If you are a single shopper, there are many bands you will find affordable and interesting as well!