Rope Bracelet for Men and Women: Ultimate Guide
last updated:
Feb 21, 2020
A rope bracelet is more popular than ever! This type of jewelry is super versatile, casual, and perfect for both men and women.
Whether you're looking for a leather, metal, or regular rope bracelet, we made sure to include options in all price ranges and materials.
From dainty to practical (yes, multi-use!), you will find a rope bracelet that we're sure matches your style.
Now don't get us wrong, there are some pretty pieces as well in our list for those of you who prefer something more blingy.
Time to check our top 10 picks!
Top 10 Rope Bracelets
1

. Wind Passion Rope Bracelet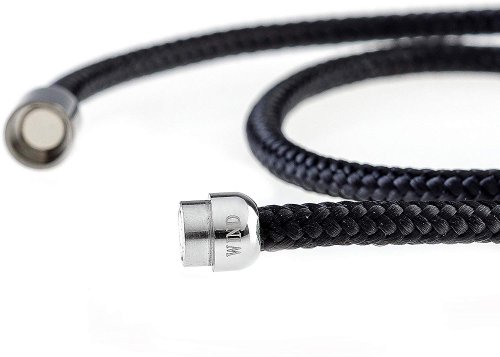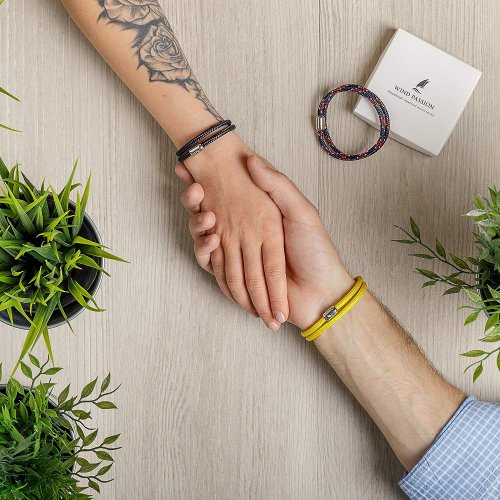 This is an incredible quality rope bracelet highly durable and versatile. It's made of super high-quality nautical rope.
Read more
This means that the durability is almost impossible to beat as far as actual rope bracelets go. It can stand up to the elements, no problem.
It's a great pick for extremely active people and for wearing when doing strenuous activities that may not be suitable for most jewelry.
The nautical rope wraps around the wrist twice, crossing once over itself. While this can work well as a minimalistic accessory for some more formal wear, it is best worn in more casual settings.
It features a smooth, magnetic clasp. The magnet is quite strong and powerful. It connects easily and stays together efficiently regardless of what you do while wearing it. The magnets are housed by strong stainless steel.
This stainless steel clasp is black with a high-polish that adds to the overall quality look of the bracelet.
On the clasp, you will also find the word 'WIND' for Wind Passion as well as the company's logo. It is subtle enough that it does not take away from the overall look of the bracelet.
One of the best features is that it comes in a ton of different color options! You can choose from 14 different colors for your bracelet.
You can't go wrong with some of the simple and classic options like black, grey, and red.
Some even more fun choices include burgundy, hot pink, and a teal green color called Green Bay. There is something perfect for everyone!
The bracelet is also available in different sizes to best fit your specific wrist size. They have 5 different sizes designed to fit wrists anywhere from 14 centimeters to 24 centimeters in circumference.
2

. OnairMall Genuine Leather Bracelet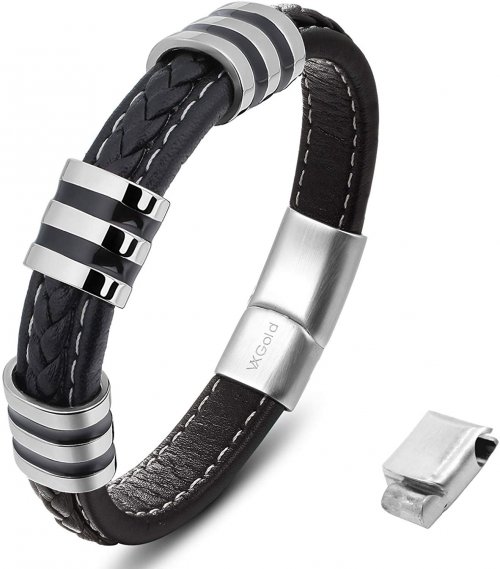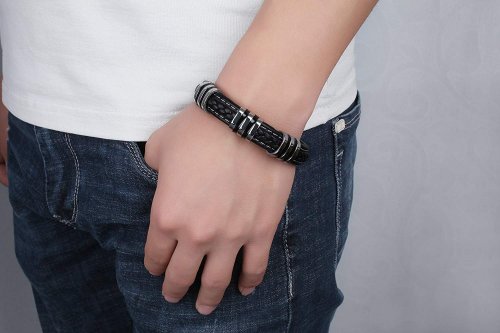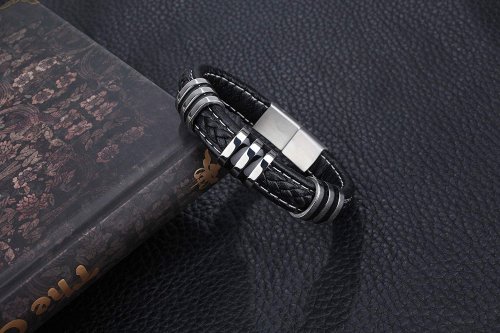 Here is a distinct leather bracelet that is specifically designed for men. This option is made from genuine, high-quality leather.
Read more
Small strips of leather are braided together by hand into a thick piece of jewelry. The precision of the hand-braiding is admirable and proves to be top-notch in each one of these leather rope bracelets.
At each end of the leather rope, there is a stainless steel end piece. Together, these two pieces create a strong and efficient magnetic clasp that holds very well.
Opposite to the stainless steel magnetic clasps, there are some matching stainless steel beads and accents within the design.
At the very center of the rope, there is a single stainless steel bead that is wide with a small-grain bumpy texture.
There is also a raised edge that is smooth in texture on each side of the bead. About an inch away from this main center bead, on each side, you'll find a simple stainless steel bead. Underneath all of the beads, across the center section, there is more leather.
This is a relatively fine cord, and it is wound tightly around this center section of the bracelet before all of the beads are placed on top.
All of the leather in the bracelet is black, which looks fantastic with the silvery tone of the stainless steel.
This option is of the highest quality and is quite masculine in design. However, it can work for women as well!
It is very affordable considering the genuine leather construction and works great for a variety of occasions as it can easily be dressed up or down.
3

. Amazon Essentials Diamond-Cut Link Bracelet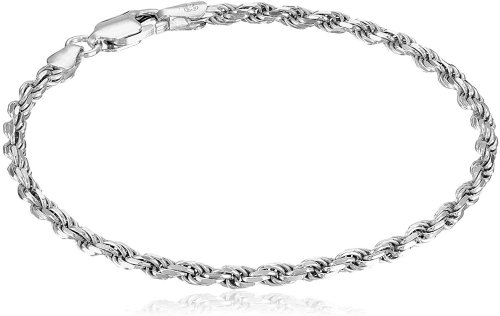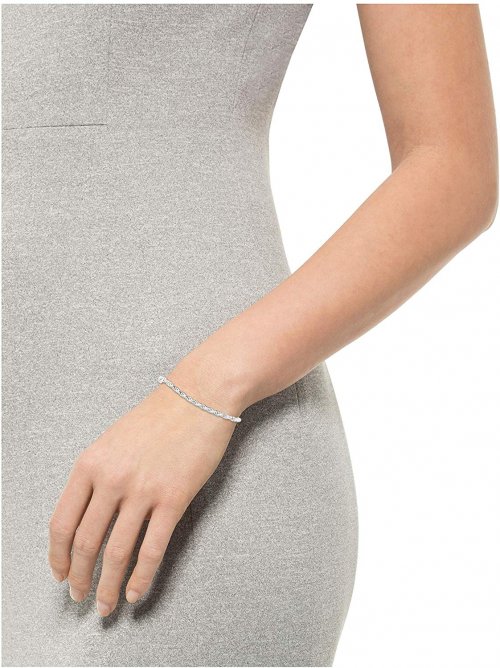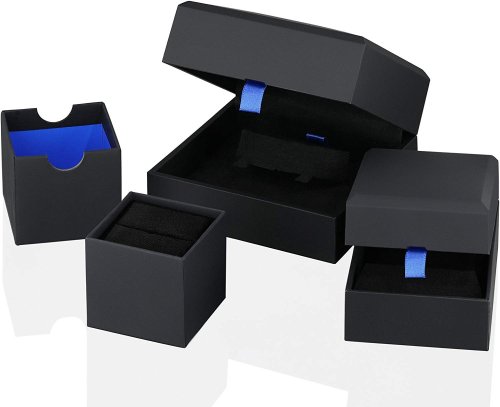 For a more formal option, you can choose this simple yet stunning choice from Amazon Essentials. This piece is one of our metal options as it is made from solid sterling silver.
Read more
The silver used is 925 sterling silver. This simply means that it is made mostly from silver with a small number of alloys added to increase the durability and, therefore, the longevity of the metal and the jewelry made with it.
It is made up of many tiny silver links that connect together in a precise way that creates a gorgeous silver rope.
Made in Italy, this option is very well-designed with high-quality material and excellent craftsmanship.
A very simple lobster-claw style clasp makes it very easy to use even if you are putting it on by yourself.
If you prefer gold over silver, you can choose it with a yellow-gold plating as opposed to being just the solid sterling silver. This is a completely personal preference, and both options look absolutely stunning.
While this is a relatively durable bracelet as far as the top-notch materials go, it is still more delicate than many of our other picks on this list.
The simple and sweet design makes it ideal for almost anyone. It isn't too pricey, either. That is even truer, considering that it is solid silver with the option of gold plating to be added as well.
You'll also choose if you want a 7-inch rope or an 8-inch rope bracelet. This helps you get an ideal fit for yourself.
4

. The Friendly Swede Fish Tail Bracelets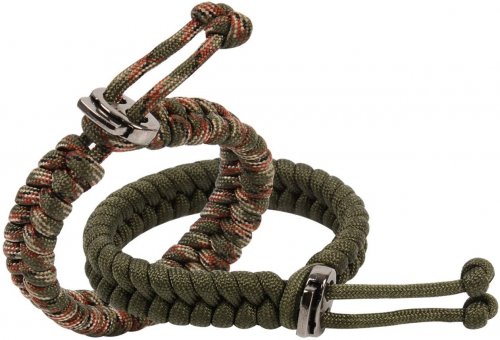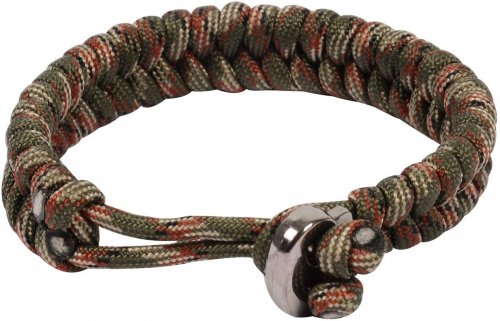 Unlike our previous picks, this is a much more casual choice. It is perfect as a unisex bracelet since it works great for men or women.
Read more
This is good for daily wear since this particular bracelet actually has a really cool function beyond just looking nice as an accessory.
It's a survival bracelet made from a strong paracord rope. The paracord is highly durable and has tons of helpful functions.
The paracord is braided together in a fishtail style for a sleek and attractive look that also consolidates the size of the entire paracord rope into a much more manageable size that also happens to be the perfect bracelet length.
When unbraided and all taken apart, it creates one long piece of paracord ready to be used in any situation.
The rope can be used for many different purposes, such as securing items like cargo or to lash poles together.
It is important to keep in mind that it is almost impossible to put the bracelet back together for wearing again once you've unraveled it and used it.
Of course, if you do end up needing to replace the bracelet because of using the paracord, it is super cheap to replace.
In fact, the price you pay is already one of the most affordable choices before you even account for the fact that you get a 2-pack with purchase!
On the opposite side, the braid ends with 2 ends of the rope sticking out and knotted off. These two cords are woven through the loop. Then a special metal adjuster is placed onto the two ends before they are knotted off to hold the adjuster.
Once the adjuster is on, you have a complete bracelet that you can adjust to fit any wrist from 17 centimeters to 20.5 centimeters.
The two-pack that you get with your purchase comes with one black paracord rope bracelet as well as one rope bracelet in your choice.
5

. Lokai Single Wrap Rope Bracelet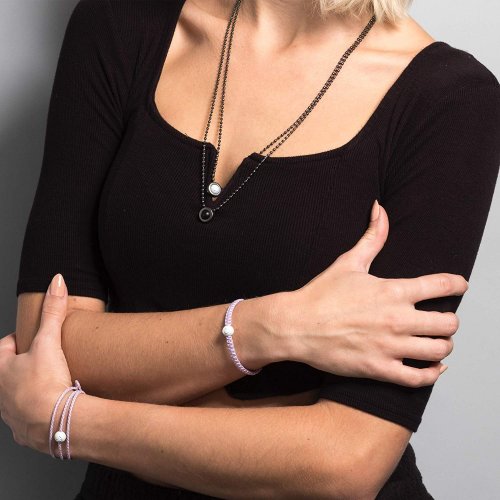 From Lokai comes this incredibly unique and clever option. As far as simplicity, his one is impressively versatile due to a simple, yet very pretty design.
Read more
Each one of the Lokai single wrap bracelets is made from recycled plastic that is then carefully woven into the gorgeous rope that is durable, even with a delicate look to it.
There are two different beads on this bracelet, and each one of them is also made from recycled plastic.
All of the materials being recycled means this is an excellent choice for anyone that is more environmentally conscious.
One of the beads is strung onto the center and is white. It has a symbol on it that symbolizes water from Mount Everest. This is the highest point on Earth, and it represents staying humble.
The other bead is part of the closure for the bracelet and is black. It represents mud that comes from the Dead Sea. This is to inspire you also to stay hopeful.
There are 4 different sizes to choose from – 6 inches, 6.5 inches, 7 inches, or 7.5 inches. You also get to pick the color of the recycled rope used in your bracelet.
Options include lilac, royal blue, and canary yellow. This makes it so easy for everyone to find their favorite option!
6

. Regetta Jewelry Leather Wrist Bracelet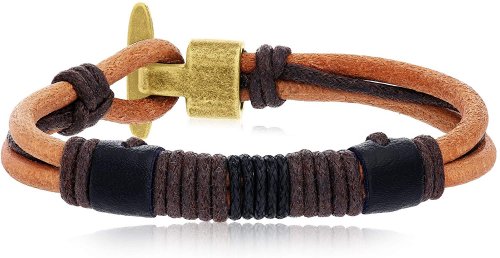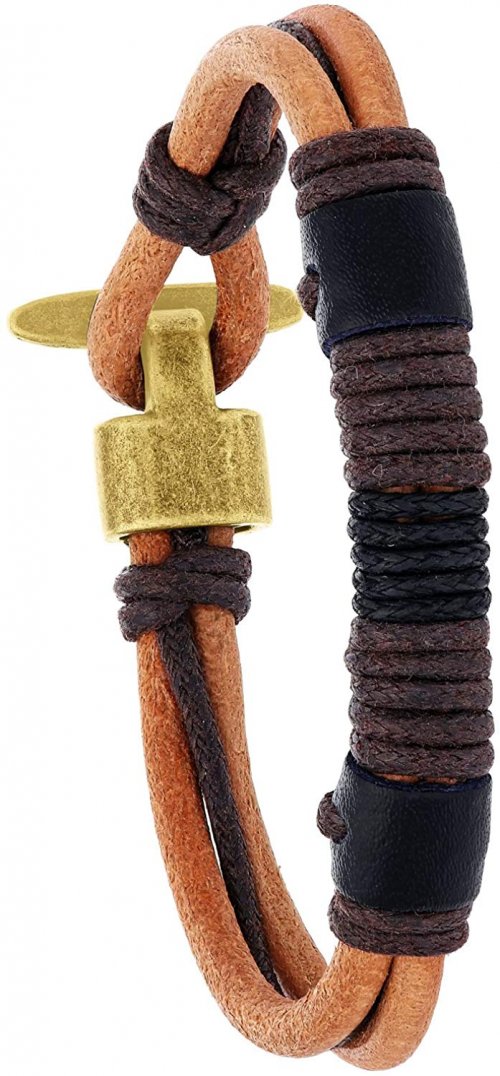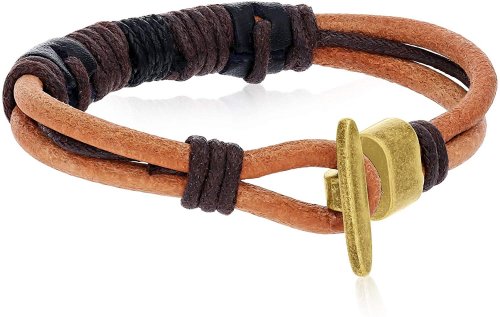 Another fantastic leather option is this casual piece from Regetta Jewelry. It is more versatile than our last leather pick due to the unisex design that makes it ideal for men or women.
Read more
The base is 2 leather rope cords that are the most common shade of brown leather. The clasp is made from strong and durable alloys that have a look very similar to real tarnished yellow gold.
It slips through the loop of the leather cord on the opposite side to secure the bracelet around the wrist.
At the center, across from the clasp and loop end, you'll find additional leather decorations.
These decorations alternate between different darker colors of the leather cord wrapping around the bracelet vertically and strips of leather secured around it.
It is 8.5 inches around so that it will fit most. If you have much smaller wrists, it is more likely to be pretty loose on your wrist.
7

. Carleen Footprint Bracelet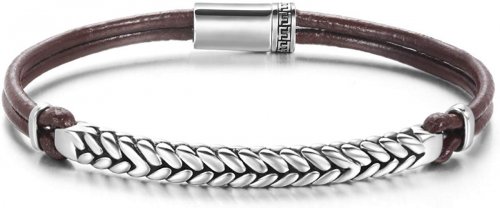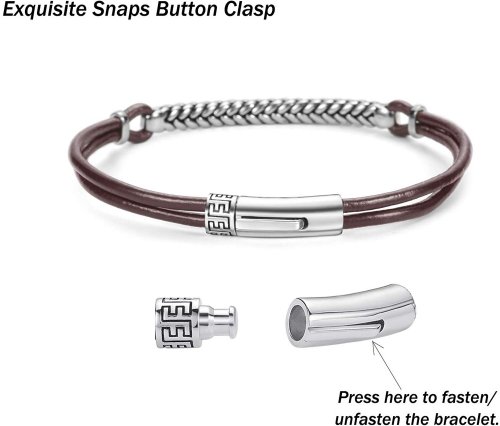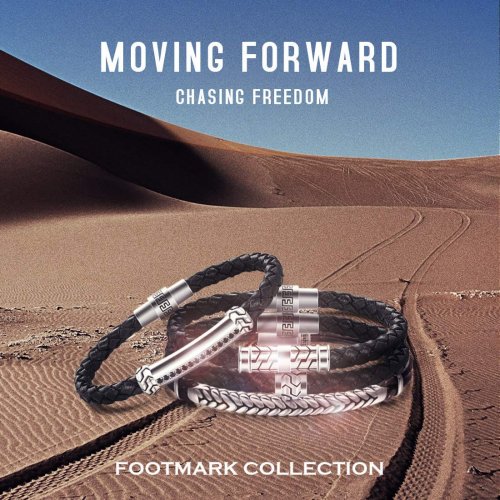 For men, this rugged rope bracelet features a mixture of leather and metal in its design. It is primarily made from leather for a tough, versatile, and quality look and feels.
Read more
The leather is genuine full-grain, very high in quality. It is dark brown – almost black – in color. The black of the leather goes very nicely with the bright and shiny real sterling silver charm.
The charm is quite long spanning across the entire top of the bracelet in-between the two sides of leather cording.
It is made from solid 925 sterling silver and a fish-tail braiding motif. This helps add to the rope theme of the bracelet.
It has another important meaning, though. The fish-tail look is designed to represent tire tracks. These act a special reminder to always look forward with hope rather than dwelling on the past.
A slightly tarnished appearance on the silver charm gives it a great look that helps the design of the charm to pop out and garner attention.
You get to choose between an 8.3-inch version or a 7.5-inch version of the bracelet. The clasp also happens to be really cool and very unique.
On one side, you have a simple sterling silver piece that slides into the opposite side. You do this by pressing a subtle button, the clasp itself.
Having this little button means that it is easy for you to put on and take off the bracelet. However, since you do need to press the button for removal, it will never accidentally be lost off of your wrist.
The bracelet is a solid mix of modern and classic designs that come together perfectly to create a stunningly minimalistic yet intensely masculine look.
The price is higher on this option than most other choices.
8

. Diamondo Woven Hemp Bracelet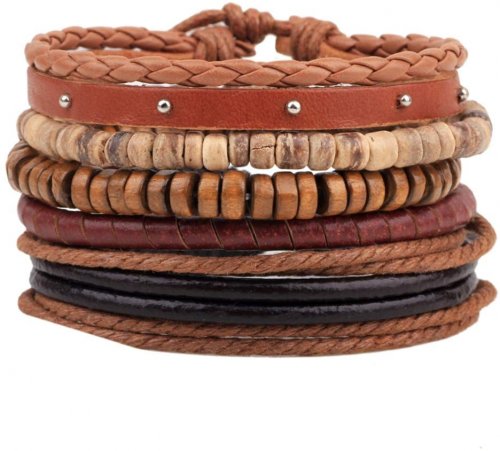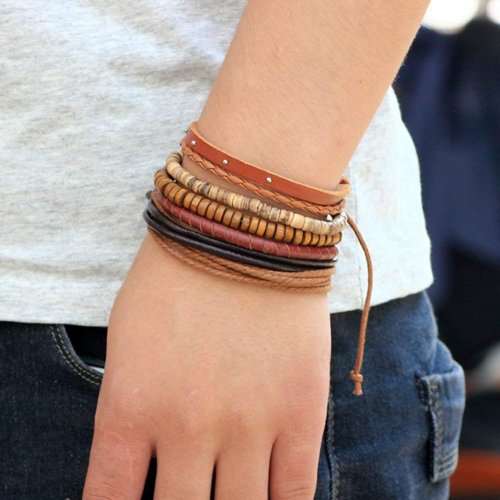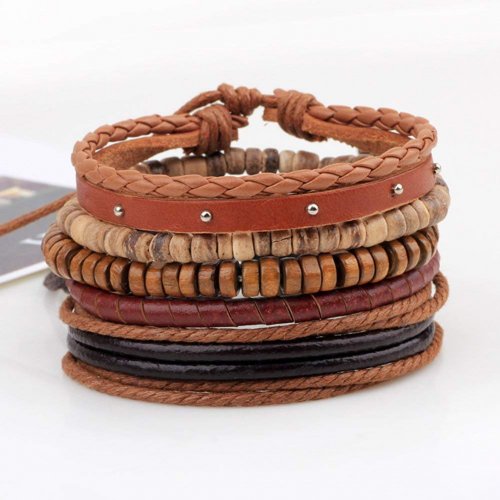 This option is specially made for women. It is an entire set of excellent leather rope bracelets. You get more than 10 individual bracelets with this purchase, and they all go together marvelously.
Read more
While leather is probably the most common material within the set, there are a lot of other elements that all come together to create this stunning bracelet.
The top bracelet is a simple leather braided rope with medium-brown coloring. The second is a slightly wider, long strip of leather with small metal studs all around it.
Below, there are 2 bread bracelets as well. They're also brown – various shades of brown, and they're made of neat materials such as coconut shell and wood. The top bracelet has beads that are slightly less wide than the bottom beaded bracelet.
Finally, to finish off the set, there are 6 smaller bracelets that are at the bottom. These are all leather cord rope. The 6 bracelets alternate from brown to black with 2 together at a time.
This option only comes in one size, but the size can be adjusted thanks to the leather ropes on the bracelets.
With the custom fit, they range in size from 18 centimeters to 20 centimeters. Altogether, this set is very nice and insanely affordable!
9

. KoolJewelry Herringbone Bracelet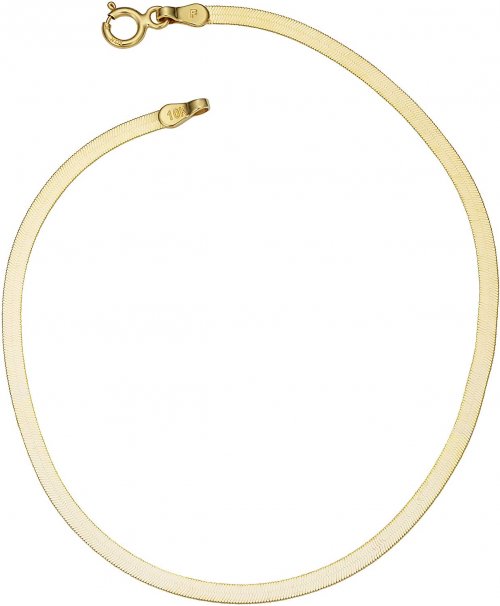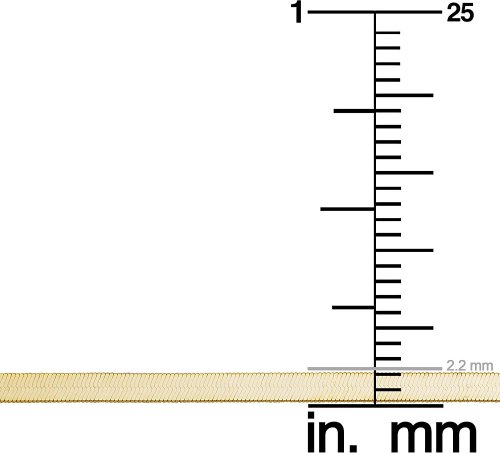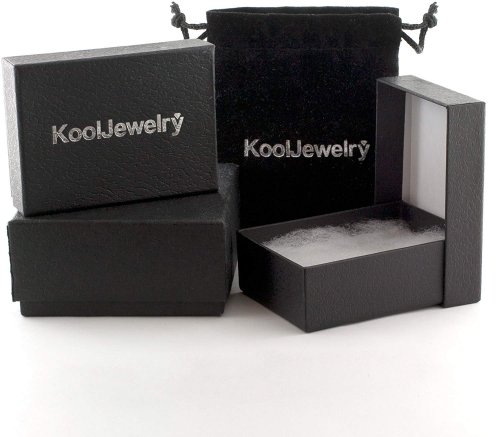 As far as higher-end jewelry goes, this is the best option on the entire list. It is quite nice and even made from solid 10k yellow gold rather than simply being plated onto the bracelet. The simple, gold piece is truly a classic look that is hard to beat.
Read more
There is no denying that this gorgeous and high-end bracelet made from solid 10k yellow gold is certainly better for nicer and more formal events.
The thin gold of the bracelet has a clever herringbone design on it that makes it very malleable. It feels and looks soft and delicate, but will stand the test of time.
You can choose your size between a 7.5-inch length or an 8-inch length depending on your wrist size and/or how you want it to fit.
A simple ring-shaped spring clasp makes it pretty simple to put on and take it off when needed.
The 2.2mm thickness of the bracelet is the perfect size to effectively capture attention without overwhelming the wrist.
10

. Mystic Knotwork Sailor Rope Bracelet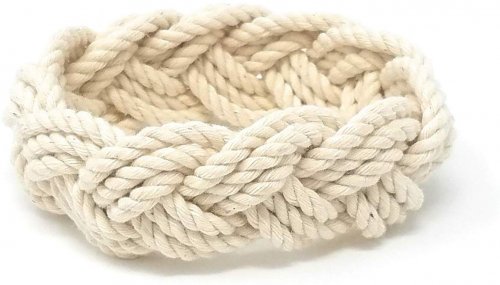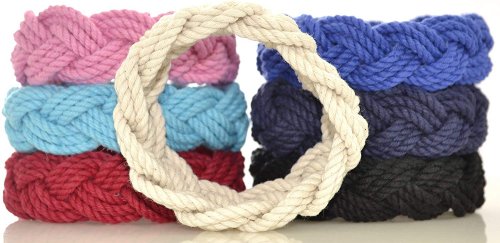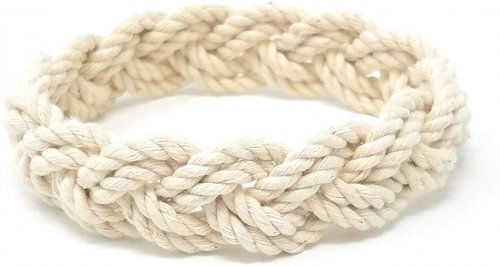 Last on our list, but certainly, not least is this affordable option from Mystic Knotwork. This bracelet is nice and thick. It has a much 'chunkier' look to it compared to most of our previous picks. It features a relatively thick (for a bracelet) rope that has a twisted design.
Read more
The rope is then placed into two rows to create a layered look and then woven together fishtail style.
It is more fun and lighthearted in design. It is about ¾ of an inch wide. It definitely covers more of your wrist than the majority of bracelets.
You can choose between small, medium, large, and extra-large in this bracelet. Altogether, the different sizes fit wrists ranging from 5 inches to 9 inches in circumference.
In addition to choosing the size and the width, you also get to pick from several different fun color choices!
It comes in a natural off-white color, pink, red, and two different shades of blue. Since it is so affordable, it can be fun to get multiple colors to match various outfits!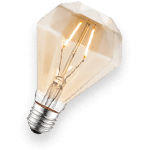 Dress it up or dress it down: simple style tips
One of the best and most attractive things about rope bracelets is their incredible versatility.
Not only can they work great in a variety of situations, but they also are – in general – one of the more durable bracelet choices out there.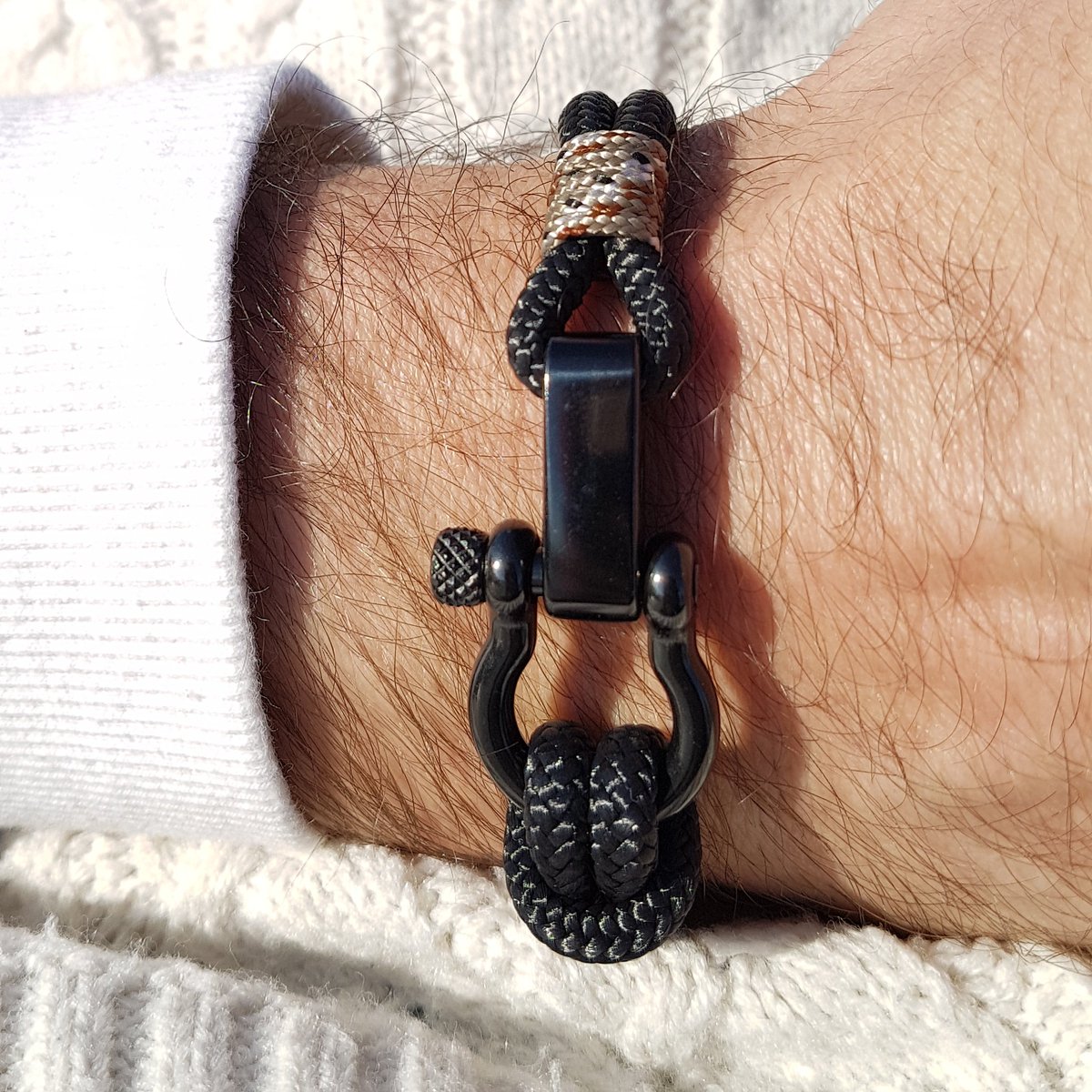 Plus – and this is important – they are a great option for men or women!
Many rope bracelets are specifically designed with versatility in mind. This allows you a lot of freedom of what you can pair your rope bracelet with.
Dress it up or dress it down: simple style tips
The most versatile of choices work great as casual or formal options.
While most rope bracelets made of more everyday-type ropes are best with casual wear, they can also be paired well with the right formal wear.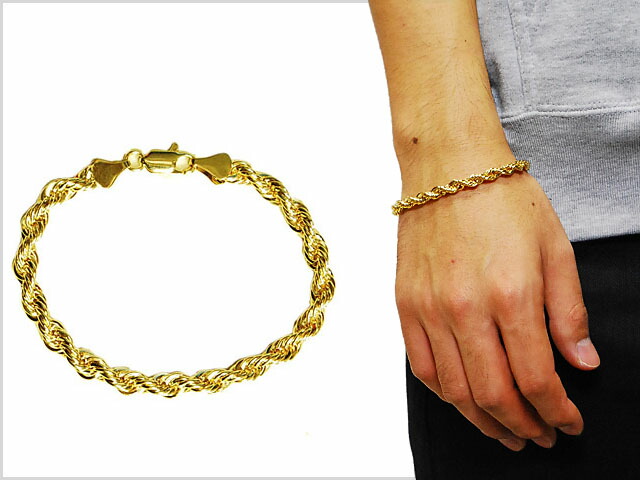 Metal rope bracelets are just the opposite. They can be dressed down if you want to for whatever reason, but they shine the best in formal settings.
Finally...
A rope bracelet is such a beautiful accessory; so versatile that choices are almost endless when it comes to styling.
Leather is a versatile material in and of itself, so it makes sense that leather rope bracelets would be the most versatile of all the options.
However, metal or cord rope bracelets are also a good choice! Metal options are perfect for those of you who are looking for a more precious and dazzling piece of jewelry.
A cord bracelet is the most casual option of all and can be super useful if you decide to get yourself a paracord rope bracelet.
The choice is yours!