10 Rose Quartz Necklaces That Are Simple And Beautiful
last updated:
Feb 24, 2020
In 2016, color and hue giant Pantone named a color by the name of Rose Quartz as its color of the year. It had to share the spotlight with a pale shade of watery blue called Serenity but all the same, the color was everywhere. From the department store racks to the red carpet, the gorgeous pinky color got very popular, very quickly.  As a result, a rose quartz necklace has skyrocketed in popularity over the last few years.
We've collected 10 rose quartz necklaces that are simple and elegant. They feature the stone beautifully with very little additions of other stones or overdone metalwork. It really allows the rosy rock to shine!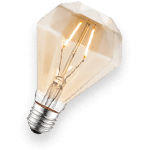 The geology behind this crystal
Rose quartz is, as its name suggests, a variant of the quartz family. Quartz is a massive term that covers a whole lot of ground in the semi-precious stone territory. Citrine, amethyst, even agate belong to the same geological organization.
Pure quartz is clear with a whitish tinge and forms the iconic six-sided crystal naturally. Rose quartz is a variant of this. However, due to various inclusions during its formation, rose quartz is never transparent like pure quartz is. It also does not naturally "grow" in the classic crystalline shape. It is often found in large, squarish chunks.
It is a hard enough stone to be carved and polished. Its color saturation is typically pretty even. However, its tone can range from a very pale pink all the way up to nearly purple.
Celebrities rocking the rosy rocks
Katy Perry is said to keep a piece of rose quartz in her pocket. Uma Thurman and Kate Hudson also carry crystals on their person.
Singer Adele clings to crystals during her performances. She tells the story that prior to the 2016 Grammy Awards she had misplaced her crystals. Describing her own performance as "...the worst, most disastrous performance I have ever done," Adele promptly loaded up on spares.  
Kim Kardashian West was turned on to crystals and their reported effects after the famous robbery in Paris. She was so inspired by the energies she felt emanating from the rocks, she used their inspiration for the bottle design for her fragrance line that debuted at the end of 2017.  Specifically, she drew from citrine, quartz, and rose quartz when designing the now-iconic bottle for KKW Fragrance.
FAQs
q:

What is the healing power of this crystal?

a:

It is widely believed that crystals have healing powers. Rose quartz is no exception. According to crystal healing enthusiasts, rose quartz is tied to the heart chakra. It is rooted in the emotions of the heart. Love, both romantic and platonic, fondness, calmness, and centering are often tied to the presence of rose quartz.

For practitioners of mediation with crystals, rose quartz should be held in the left hand, the same side of the body as the heart. It can also be placed over the heart for the greatest impact. Hope, faith, and joy are tied to chakras, or energy centers higher than the body; the head, eye, and throat.

All of these, however, are balanced over the heart. So focusing your attention on your heart and having a love-filled life, means it is easier to find and focus those higher energies.  

Rose quartz is also believed to give off energies that physically strengthen the heart. This improves circulation and endurance. It is often a popular choice for runners and weightlifters who use crystals to focus energies.
q:

How to wear rose quartz?

a:

Seeing as placing rose quartz over the heart is recommended by followers of the system, necklaces are the absolute answers. Even shorter chains keep the helpful rock centered over the chakra.

While some crystals must apparently be used very sparingly so as not to overdue or unbalance the energies, rose quartz is a free-for-all in the practice. You simply cannot have too much love.

Rose quartz can have a positive effect over all the chakras by simply infusing them with loving energies. So wearing a rose quartz piece around your throat, even though it is a different chakra cannot hurt anything by the logic of crystallists.
q:

How to care for a quartz?

a:

Rose quartz is a fairly hearty stone that is not particularly prone to scratching. It is not ill-affected by humidity although any sterling silver or gold that accompanies them may be.

The biggest danger in storing rose quartz pieces is actually that it might scratch other pieces. As with most other materials, it is important to wipe down your crystal with a soft cloth. This removes the dirt and oils from the day.

Heavier pieces of quartz are best stored laying down, especially if they are hung from cloth or leather cord. Smaller pieces can be hung but should not share a hook so the stone does not scratch other pieces.

Be sure to follow specific information for mixed media pieces, or pieces that include other fine gems, enamel, or specialty metals. The rocks themselves will typically withstand most cleaning processes without ill-effect.