Fit for All: The Unisex Jewelry Trend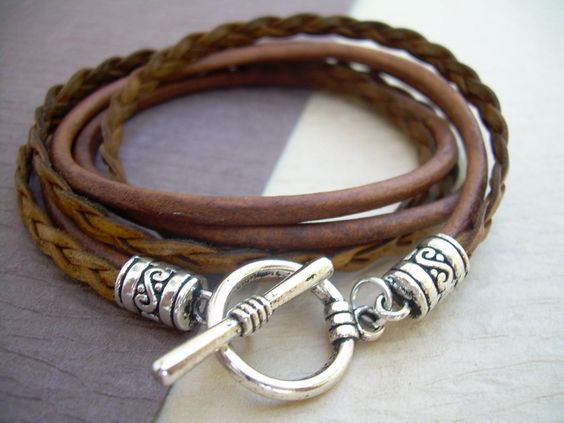 Unisex Jewelry
Do you want some versatile jewelry pieces that you can wear with any outfit? Or do you maybe want to wear a matching piece of jewelry with your boyfriend to celebrate an anniversary, or as a symbol of commitment? Or maybe you just want to be able to share a little bit more with your other half, whilst being bang on-trend. Then you definitely need some unisex jewelry in your life and in your jewelry box.
Tips for Buying Unisex Jewelry
Keep it Simple – Stick with simple styles. Anything too detailed and ornate will probably be too feminine to be unisex. In addition, anything too chunky and big will probably be a little too masculine, unless it is worn with something very feminine, such as a little black dress.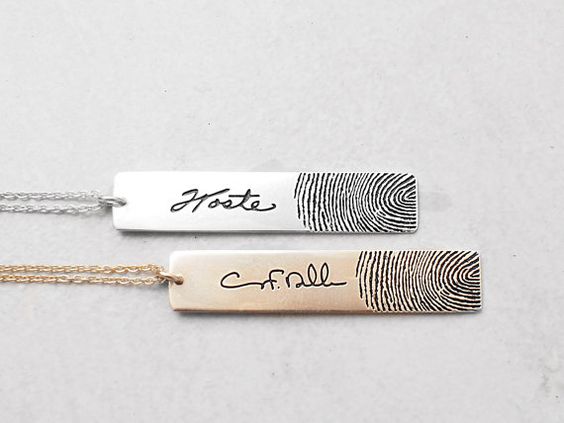 Neutral is Best – Bold colors should be avoided really as the idea is for the jewelry to be laid back and relaxed. So stick with neutral tones for your unisex jewelry. Think black, brown, tan, and of course metallics, but with a matte finish. Shiny metallics don't really have a unisex vibe – they can be a little too OTT for the relaxed unisex style. Shiny gold and silver is best for evening wear or left to Mister T.
Less is More – To nail the unisex jewelry look, avoid piling on the jewelry. Try not to layer on too many necklaces, or stack too many bracelets, or go wild with the finger candy. To do unisex jewelry right, keep the accessorizing minimal. A few key pieces teamed together will certainly have the desired effect. Yes, statement jewelry is great, but sometimes it has to be said, that less is in fact more.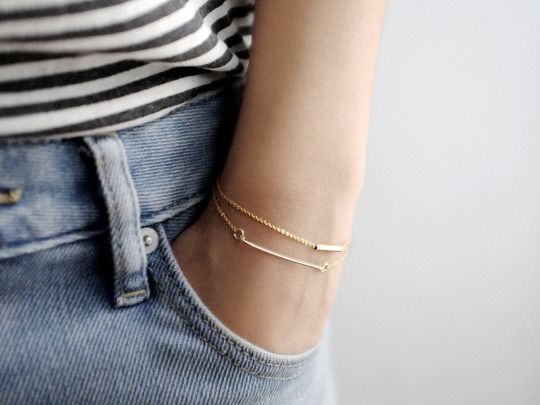 The Perfect Ensemble – Since the key to nailing the unisex jewelry trend is to keep it simple, you should try to keep the rest of your ensemble, simple too. This will ensure that the jewelry will not get lost in an outfit that is too busy. Consider a simple palette of colors that complement each other, rather than clashing. In addition, keep to simple silhouettes, such as sleek tailoring and bodycon garments, for a really clean and sharp look. The resultant ensemble will be effortlessly chic and will never go out of style.
Unisex Jewelry – What to Buy?
It probably goes without saying, that drop or chandelier earring doesn't really qualify as unisex jewelry. For earrings to fit in with the unisex trend you are better off with sticking with simple stud earrings and ear cuffs in matte metal finishes, or ones in just a single colour. Remember to keep it chic, keep it minimal. Follow the same principle with rings, choosing simple bands in dull or brushed metallics, with minimal detailing. Wear one or two on a finger of each hand, and you're all set.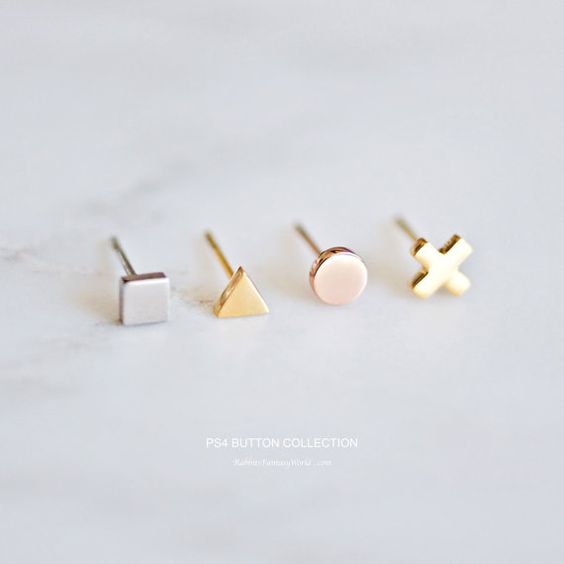 There is quite a lot of choice and variation when it comes to unisex bracelets, and as long as you don't stack them all together, otherwise it will be a bit too much. Leather wrap bracelets are a great choice – they are super versatile, going with most outfits, and you can get them in a number of colours, widths, and lengths. Plus if you want to glam them up (when you're not working the unisex trend) you can add multiple charms to them, to give them a totally different look. Thin chain bracelets with simple details also work well with the unisex trend, and a couple worn together can have as much impact, as many bold bracelets stacked together…don't you think?
Unisex necklaces also need to have simplicity, but you can go with more chunky styles, as long as they have a slightly masculine, or even industrial feel. Minimal styles also work well, such as neutral toned beaded necklaces, or a few superfine chains are worn together. Simple but beautiful, and will look great when worn with that little black dress, or casual jeans and a t-shirt.
So there you have it, all the tips you need to nail the unisex jewelry trend. Do you think it will be one that you will be trying out this summer?
Save
Save
Save
Save
Save