Boost Your Beach Look - Beach Jewelry That's Just Perfect
Embrace Beach Jewelry
Ladies, every place is a place for jewelry – well maybe with the gym as an exception. Multiple necklaces on a treadmill seem like a potential black eye to me. So anyway, when you are planning a trip to the coast, or a holiday with lots of sun, sea, and sand, don't forget to add some stunning beach jewelry.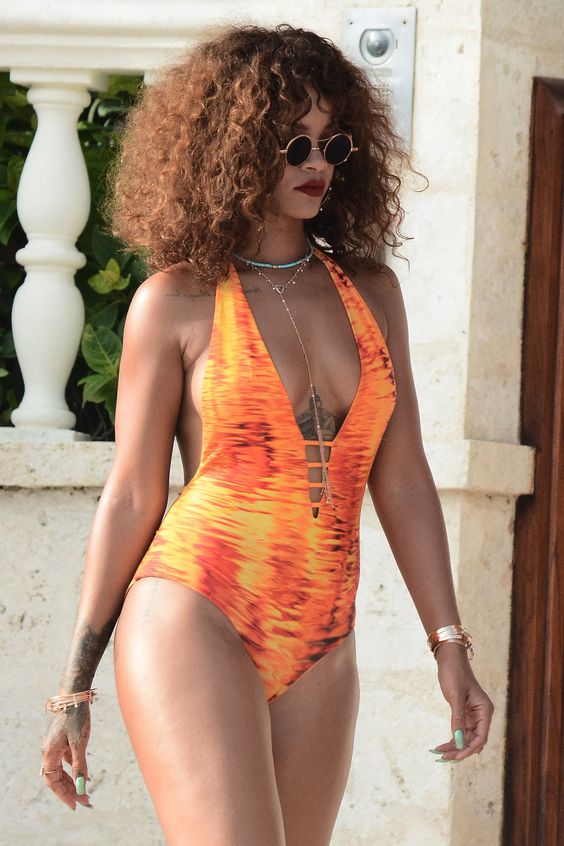 Take a look at the holiday snaps of any of your favorite stylish celebrities, and you will notice that they are adorned with many a jewel on the beach. It gives them a sparkle that mirrors the sparkle of the sun on the sea.
Emulate these stylish ladies with some beach jewelry of your own, and you too will be glittering like the sparkling sea, as well as being on point with your style.
You too can feel like the ultimate beach beauty. Team some well-chosen jewelry with a stylish two-piece or swimsuit, and you're sure to feel hotter than the summer sun.
The Best Beach Jewelry Pieces
Wearing jewelry to the beach may seem like a strange concept, but there are some items that are just perfect for the sun, sand, and surf.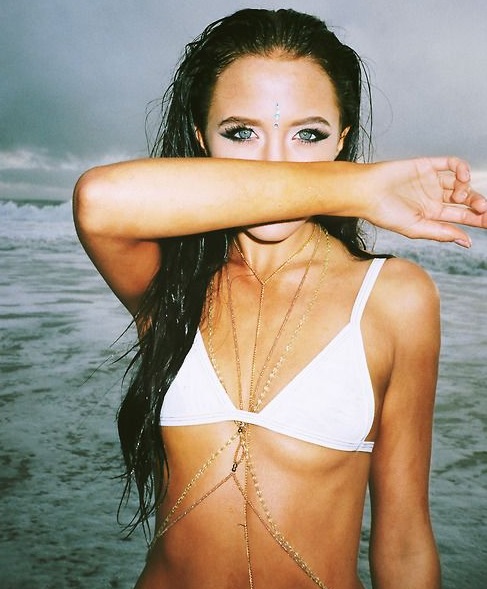 The Body Chain – If there is one piece of jewelry that is perfect for the beach, it has to be the body chain. The delicate strands of chain that run around the neck, down the center of the torso, and around the waist, are just gorgeous for the beach. Not only do they look super chic and stylish, but they also look amazing with a bikini or cut-out swimsuit. Choose a style in metallic gold or bronze that will complement any skin tone and hair color. Don't be afraid of some subtle beaded details that coordinate with your chosen beachwear.
The Anklet – The beach is the perfect location to embrace some boho vibes, so why not wear an anklet or two? There is plenty of choices, such as delicate layered chains with charm embellishments; wrap-around braided leather anklets, or stacked friendship bracelet style anklets.
All styles of anklet will work, and they have the added bonus of making the legs appear longer and leaner, by drawing attention to the thinnest part of the leg…bonus!
Layer your anklets together, or choose a caged style, for a little added glamour. Also, feel free to add a few tow rings if you like, but you may want to make sure you have had a nice pedicure, drawing so much attention to your feet. It's a good excuse for a little bit of pampering and it will give you an extra feel-good boost.
Floral Crown – The festival favorite, the floral crown, is also a great accessory for the beach. Feel free to choose a bold number for high impact, or maybe something a little more subtle, like a floral hair clip.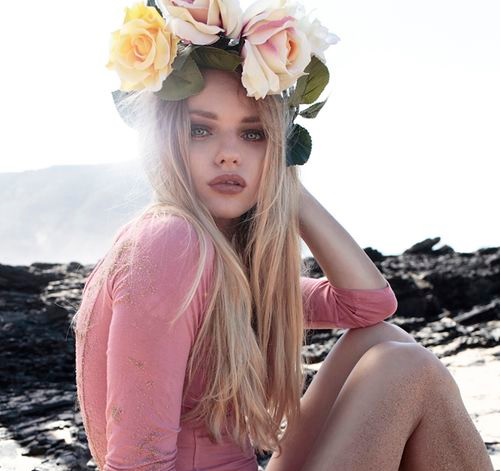 The floral crown or accessory looks stunning with loose beachy waves, or tousled hair, styled with sea salt spray. For shorter hair, consider sleeking back the hair with a good quality gel spray before popping on your floral accessory, for a stunning, just out of the sea, look.  Match your florals to the shades of your swimsuit for coordinated chic, and add a long, loose kaftan, style cover-up for a carefree look, that no one will be able to take their eyes off. Be sure to keep make-up fresh and natural, to avoid looking like you are trying too hard, a beach is a place for fun and frolics, after all, it isn't a catwalk.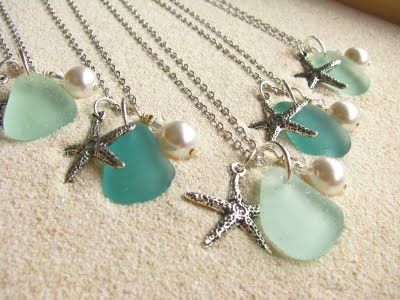 Beach Theme Jewelry – There is loads of wonderful beach themed jewelry that was jut made for lounging in the sand. Think beautiful shiny seashells, imitation pearls, polished sea glass and cute sea-themed charms – who wouldn't love a little sea horse charm anklet, or a super smooth, sea glass pendant necklace. Just be sure that you don't wear too much beach and sea-themed jewelry together, as you may end up looking like you are wearing a costume. A little beach themed jewelry goes a long way girls.
How NOT To Wear Beach Jewelry
Make sure you don't got to OTT with your beach jewelry. You may love that tiara that you picked up from that cute little vintage store, but wear it to the beach and you are going to look like an eccentric millionaire. Beach jewelry should be a casual, laidback affair. So leave the ornate chandelier earrings and dramatic bling at home.
Leave precious jewelry at home – forget you're wearing it before taking a dip in the ocean, and you may find it has been tarnished by sea water. Even worse you may lose them under the waves, or under the sand, where the probability of getting them back, is very slim. If you can't bear to lose it, leave it behind.