10 Climber Earrings That Will Bedazzle You!
last updated:
Apr 12, 2021
Climber earrings have a bedazzling appeal with bold and brilliant designs.
They're a phenomenal alternative to ear cuffs, with some adorning the entire length of the ear with their sparkling aesthetic.
Whether you need the perfect artisanal piece to go with your casual outfit or a dazzling accessory for formal wear, they're very versatile.
Let's explore some of the most cutting-edge climber earrings you can add to your collection.
FAQs
q:

What are climber earrings?

a:

Climber earrings are one of the most popular accessories on the market today. They're also available in several styles and sizes, with some covering the lobe and others up the entirety of the ear. Their primary purpose is to add glamour to any outfit without requiring more than one piercing.

When worn, you'll have the climber in a single hole, and the embellishments will travel up your ear. They're uniquely designed to stay in place throughout the day, so you won't have to readjust your accessories.
You'll find many fashionable celebrities love them as well.
q:

How do you wear ear climber earrings?

a:

Climber earrings are easier to wear than they appear, especially with some of the more over-the-top styles. All you have to do is put them in your piercing as you would a stud. Ensure the backing is tightened, and adjust the earring as desired based on how you want to wear it.

For example, you can have the embellishment facing upwards towards your cartilage. The best look is to have the earring appear like it's crawling upwards.
q:

How do you keep your climbing earrings in place?

a:

Climbing earrings should be able to stay in place with the post they arrive with. However, some designs can be heavier than others, making them more likely to shift over time. In this instance, you can find unique tools to prevent the earrings from moving on their own.

Our recommendation is to find stoppers, which go on the post after the standard backing. The stoppers are designed to prevent the closure from slipping, which can loosen the earring, causing it to fall.
Finally...
The alluring ear climber earring is a very popular jewelry trend that is easily becoming a favorite fashion piece for both Hollywood celebrities and the everyday girl who just loves fashion.
This piece of jewelry is essentially a pierced earring that travels all the way up the ear or the more subtle designs just cover the length of your earlobe. It can be worn on its own for an asymmetrical look or as a pair.
Many celebrities have been rocking ear climbers on the red carpet and in their everyday lives, pairing the same versatile earring trend with gowns and jeans.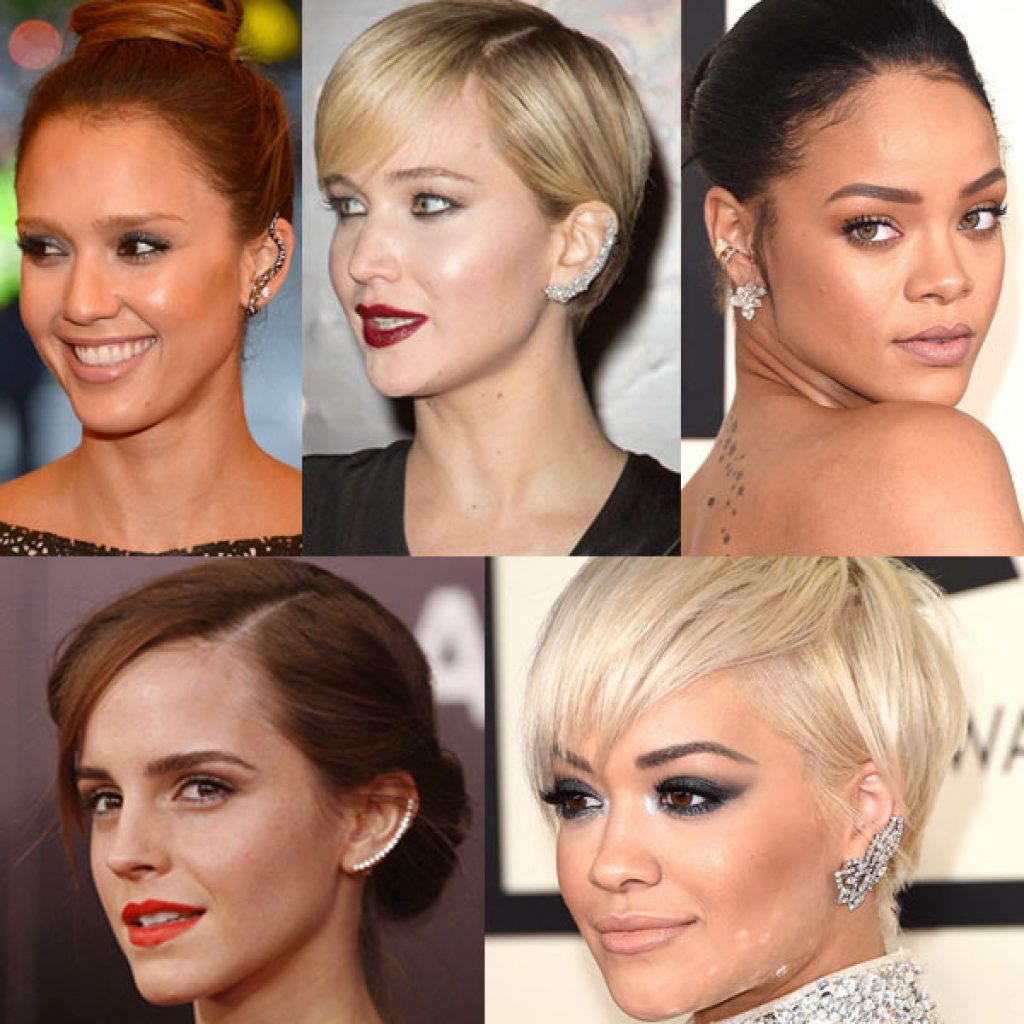 A few celebs we have seen sporting the hottest trend in ear fashion are Emma Watson, Jessica Alba, Jennifer Lawrence, Bella Hadid, Rhianna, and Gigi Hadid. Whether you are trying to add some spark to your outfit or show off your flair, these ear climbing constellations of bedazzling jewels are definitely a must-have fashion piece!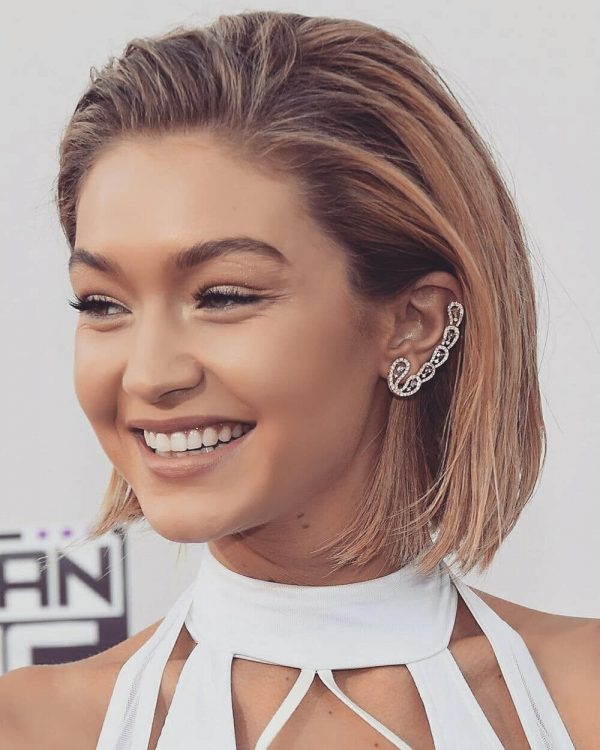 Ear climbers come in many different sizes and shapes, they can be large and attention-grabbing or delicate and dainty. They can also be the only piece you need to wear or a perfect complement to other earrings if you are going for the stacked look.
However you decide to wear your ear climbers and whether they are large or dainty, they will surely be the centerpiece of your fashion statement.
We have selected our top 10 favorite ear climbers that range from big and bold to small and sleek. Keep up with the hottest trend in fashion and have fun adding a bit more character to your outfits!