9 Whimsical Ear Cuffs We Cannot Help But Love
last updated:
Aug 12, 2021
Ear cuffs can transform your everyday style into an effortlessly glamorous art display. These pieces are ornately crafted with slender and eye-catching components every wearer can love. Whether you're looking for a focal piece or a flawlessly designed minimalistic accessory, they're an attractive option.
Let's take a look at some of the most graceful and gorgeous whimsical ear cuffs that you can wear for any occasion.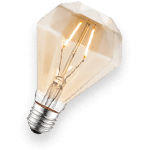 Types of ear Cuffs
Ear Crawlers: These begin at the lower lobe and sweep upward toward the top of the ear, following the natural sweep of the ear lobe into the cartilage. These are available in both pierced and non-pierced varieties.
Full Wrap: While full wraps are not new, they have not always been popular with the trends. Full wraps do just what they say, fully wrap your ear. Often they are a combination of an ear crawler, an orbital cuff, and a helix crest.
Banded Chains: This also offers a pierced and non-pierced variation. The non-pierced offers two bands joined by a chain. Often these go on the helix and orbital. Occasionally you'll see them worn tragus to ear lobe or tragus to helix as well. The pierced variety includes a band and a chain with a stud end. This stud end can be placed through any standard gauged piercing on your ear.
A Note on Cleaning Your Ear Cuffs
Just like earrings, ear cuffs will need more regular cleanings than the necklaces or bracelets in your collection. Your ear cuffs will likely be exposed to the oils natural to your skin as well as the grime and dirt of the day.
Additionally, your ear cuffs will also have to deal with any hair products you apply. This is true even if you don your ear cuffs after styling your hair. As the day or evening wears on the product is sure to find its way to your new favorite piece of earwear.
Wipe your ear cuffs with a microfiber cloth every time you take them off. This will clear away damaging substances and keep your pieces fresh and damage-free. Check for stray hairs that may have snagged on chains or full wraps.
Occasionally, a bath in warm water with fragrance-free soap and a light scrub with a soft-bristled brush will really make them shine. Be sure to follow any special procedures for fine jewelry, gems, or materials such as natural stone or enamel.
Frequently Asked Questions
q:

Can you wear ear cuffs without piercing?

a:

One of the most significant benefits of ear cuffs is they can be worn without piercings. These unique accessories are designed to cling onto the side of your ear and can be adjusted for tightness.
q:

Do ear cuffs stay on?

a:

The majority of ear cuffs are designed for customized wear, meaning you can pinch the metal to make them tighter. Alternatively, you can pull on the metal to make them wider to accommodate different ear placements.

As long as you choose a piece with malleable metal, they should stay in place throughout the day.
q:

Which ear should I wear my ear cuff?

a:

It's possible to wear your ear cuff on either ear, though it's crucial to ensure you style it properly. For example, if you have multiple piercings in one ear, adding an ear cuff to the opposite side can balance your jewelry.
q:

How do you fit an ear cuff?

a:

Fitting an ear cuff is relatively simple, especially as they're designed for adjustability. All you have to do is decide which part you want to wear it on.

You can then adjust the metal as needed to accommodate the unique curvature of your ear. The majority of manufacturers design their cuffs to fit on the widest part of an average-sized ear.

However, with the adjustability, you can create a more tailored fit.
Celebrities Rocking Ear Cuffs
Emma Stone lives for ear cuffs. Not only are they a part of her Hollywood premier stylings, but she has also been spotted wearing them in her daily comings and goings as well.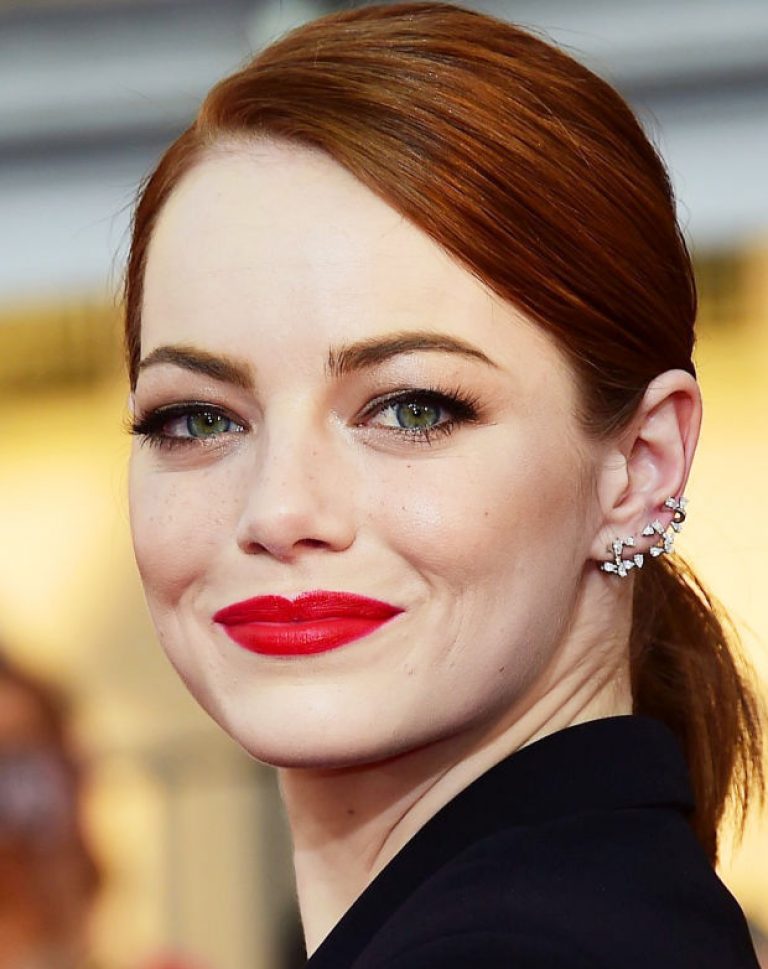 Jennifer Lawrence stacked some diamond-encrusted cuffs high on her ear for her premieres of two different Hunger Games movies.
For her Hunger Games premiere in Los Angeles, she stacked some diamond-encrusted cuffs high on her ear. Her couture look at the Catching Fire premiere amped that lookup with some heavy-duty ear crawlers.