7 Kate Spade Bracelets We Think are Beautiful!
last updated:
Jun 30, 2021
Any Kate Space bracelet can add a cute and extrinsic accessory to your everyday outfits. With a ton of brilliantly designed products, the fashion house is one of the most sought-after young and mature adults.
Whether you're in the market for a modern buckle bracelet or a dainty gold chain, their accessories are sure to spark inspiration.
Let's take a look at some of the most brilliant Kate Spade bracelets that pair wonderfully with other pieces or work perfectly alone.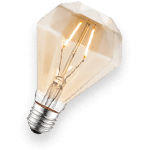 Kate Spade: Interesting Facts
✓ Kate Spade actually created her own bags because she didn't find what she wanted on the shelf of fashion stores.
✓ She got her journalism degree in 1985 and worked for a while at the Mademoiselle magazine.
✓ Frances Valentine, a brand of jewelry, is also co-owned by Kate and Andy Spade. They make phone accessories and purses with the Minnie mouse theme.
✓ As of 2018, Kate Spades is worth about $150 million to $200 million.
✓Actor and comedian, David Spade is the brother of Andy Spade.
✓ Behind the glamour and smiles, Kate Spade threw at the camera. She was battling with her own problems and she eventually succumbed to it as her death was announced in June of 2018.