Our Favorite Letter Necklaces We Will Be Spending Our Money On
last updated:
Mar 03, 2020
Letter necklaces are all the rage right now. Everyone from Meghan Markle to Taylor Swift has been spotted sporting a single letter pendant or charm framing their collars.
Letter necklaces are a fantastic, subtle way to celebrate a relationship, true love, or passion.
Whether you want to wear someone's initials or combine pieces to spell a hobby or work near and dear to your heart, these cute necklaces are so very versatile!
Right now the trend is to sport the initials in yellow gold, but any color or type of metal that suits your fashion taste will work.
We've compiled a list of our very favorite letter necklaces (including some celebrity favorites!), to get you started on finding your perfect option!
Our Top 10 Letter Necklaces!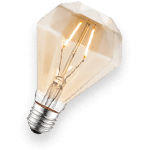 Styling and layering tips
Letter necklaces are such a sweet accessory that looks good, is personalized and is also the perfect gift for pretty much any occasion!
Meghan Markle, Tailor Swift, Chloe Grace Moretz, and Sarah Hyland are just some of the people who love letter necklaces just as much as we do, and that should tell you something!
The letter necklace can include your initials or those of your loved ones such as family members (like Beyoncé has).
It could also have the initials of your significant other like the letter necklace seen on Taylor and Chloe.
Letter necklaces have a delicate appearance, and they look amazing when worn on their own.
Styling and layering tips
You can keep things simple by wearing a single piece. Choose silver or gold or rose gold and match it with your other accessories and complement your skin tone.
You can also mix things up a bit. Most of the letter necklaces we featured in our picks are stackable and can be layered for a stylish and unique look.
Wear different lengths so that one letter lays on top of another. You can even make your look more exciting by adding a third necklace with a sideways letter.
Shorter pieces can be layered with a ribbon choker above it and other chains below it.
Finally..
The beauty of initial and letter necklaces is that they never really go out of style, and they always bear significance, especially if purchased as a gift for someone close to your heart.
We made sure to include letter necklaces in various designs and price ranges, meaning no matter what you're looking for, there is something perfect for you in our list.
We also paid attention to select necklaces made of high-quality materials and best grade gemstones for an accessory that will not tear, scratch or break easily!